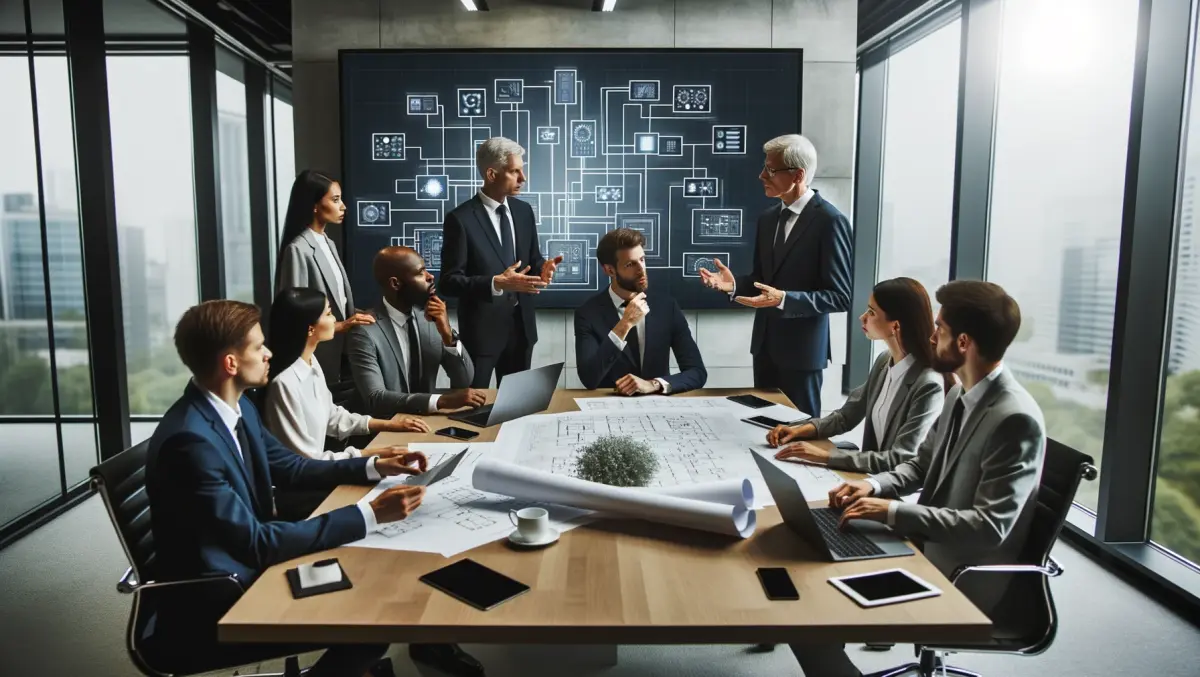 How a training hospital integrated a complete video switching solution
Mon, 21st Mar 2016
FYI, this story is more than a year old
By Ashton Young, Editor
The Medical City (TMC) is a tertiary care hospital with over 40 years of experience in hospital operation and administration. Its world-class healthcare complex serves around 40,000 in-patients and 400,000 out-patients every year. This is in addition to offering a full range of specialist medical services, including the Liver and Orthopaedic Centers.
TMC pride themselves on providing high quality healthcare services, which is why they decided to act proactively and set up a simulation training centre for laparoscopy surgeries. The centre was coined CASSITI (Center for Advanced Skills, Simulation and Training innovation) and is home to the actual units of the laparoscopic machines in the simulation rooms, a lecture theatre, a lounge area, a lobby area, a control room and conference rooms - modelled from real clinics so as to facilitate a true-to-life training experience.
To complete the project, TMC first had to overcome a number of challenges, including the need for a flexible video switching system that allows easy-to-use interoperation between HDMI Displays and DVI sources while displaying high quality video (Full HD 1080p). After considering the market, TMC decided to use solutions from ATEN.
Seamless video switching
With all the avant-garde (not to mention expensive) medical equipment TMC has in place, it is only logical that the hospital also wanted a robust, reliable and flexible video display technology to complement the overall training experience. Hence, the client's initial brief to their system integrator was a demanding one.
Striving for the best-in-class yet affordable technology, TMC selected Fil-Nippon Technology Supply, Inc., to equip the necessary ATEN solutions for this project. A key product was be the ATEN VM1600, a 16×16 Modular matrix switch with seamless switching.
Combining two VM7604 (4-port DVI input boards) and two VM7804 (4-port HDMI input boards) with three VM8804 (4-port HDMI output boards), the matrix is used together with eleven VE810 (HDMI Extenders over Dual CAT5e with IR) and six VE600A (DVI Extenders over Dual CAT5e) to support Full HD video over long distances.
With the ATEN solution, users can live stream videos with no distortion in video quality. Last but not least, the solution also met the client's requirement for an interoperability between HDMI and DVI sources with seamless switching support.
User-friendly control
To make things simple for the users, TMC also wanted a user-friendly control interface where they could easily switch the matrix via a smartphone or tablet on an iOS or Android platform. The client wanted a solution where existing infrastructure as such WiFi Access can be used without additional hardware.
Fully committed to satisfying all of their client's requirements, ATEN products also have embedded Telnet support, which allows TMC to use Telnet apps with the solution (available in both the Apple and Google Play stores). Telnet is an application protocol used on the Internet and local area networks to provide a bi-directional, interactive, text-orientated communication facility using virtual terminal connections.
With Telnet, TMC's needs for a wireless switching solution were met, allowing users to easily connect their smart devices to the matrix without any additional hardware. This isn't to mention easy video switching anywhere inside the training centre, be it in the conference hall, audience area, stage area, meeting area etc. The ease of use and quick access is a great advantage for the client and its users.
Some of the benefits that TMC got from ATEN's solutions include:
Supports Full HD video over long distances
Easily connect 8 DVI and 8 HDMI sources to 12 HDMI displays by using ATEN VM1600
Real-time A/V transmission with no distortion
Interoperability between HDMI and DVI with Seamless switching support
You can learn more about ATEN's products and solutions by clicking here.
If you would like to know more, you can get in touch with the team at ATEN by emailing sales@au.aten.com or by calling +61 2 9114 9933.