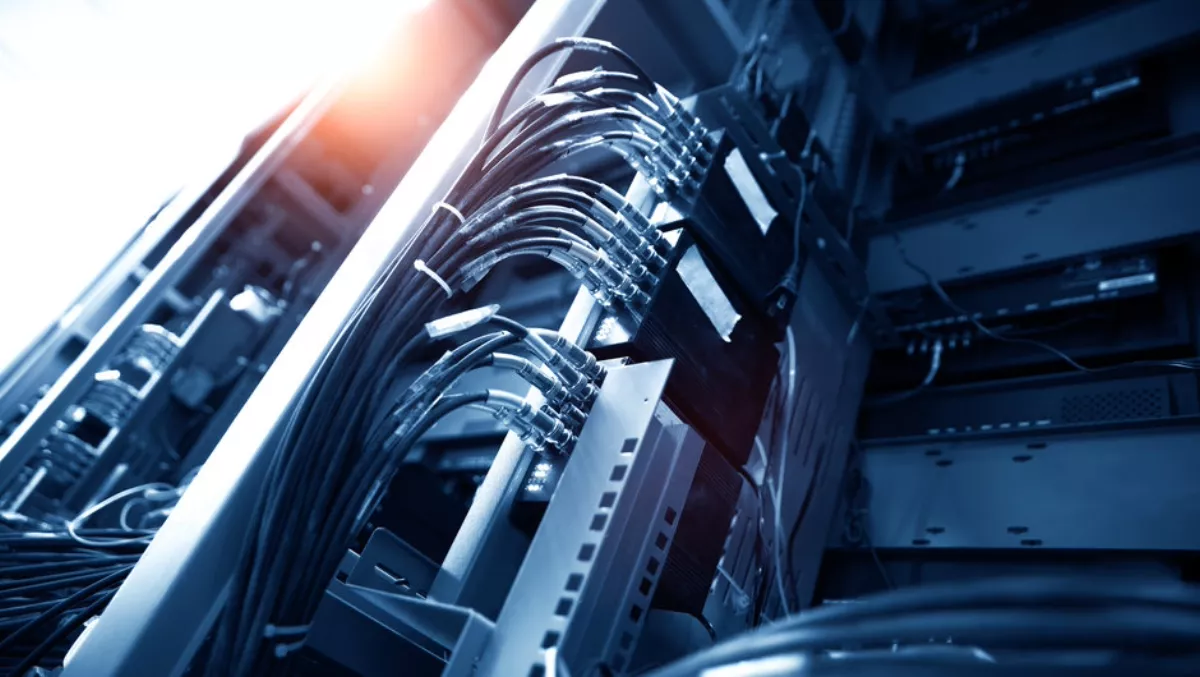 How to keep network infrastructure secure and available
FYI, this story is more than a year old
Dominique Michiels is the chief service delivery officer at OVH, responsible for overseeing the global infrastructure operation 24/7 including supervising the US migration from vCloud Air customers to the OVH infrastructures.
He manages teams across 28 OVH data centers, ensuring the smooth delivery of technology between OVH and the customer. Part of my role is to
Lionel Legros is the Asia-Pacific director of OVH managing the Singapore and Sydney data centers and the business regional headquarters in Melbourne.
He oversees the technical, sales and marketing teams in the strategic APAC part of the world.
Together, they look at how IT professionals can stay safe and ahead of the curve in the all-important network infrastructure space.
Can you share some insights into current trends impacting network infrastructure?
Globally, the biggest trend, and issue, impacting networking infrastructure is cybersecurity.
In ANZ, it's no different, with cyber crime costing the Australian economy alone up to $1 billion annually in direct costs.
It's a trend that is not going away. Around the world, everyday data is being compromised and as cyber criminals become increasingly sophisticated, it's the responsibility of businesses to ensure that they are deploying secure systems.
OVH develops and maintains in-house anti-DDoS solutions, which in March 2018, mitigated a DDoS attack exceeding 1.3 Tbits - the strongest DDoS attack ever recorded.
To ensure we're able to continue protecting customers from increasingly frequent and intense DDoS attacks, we invest heavily in our DDoS mitigation technologies and deploy new-generation anti-DDoS systems around the world.
Network infrastructure is the cornerstone of almost all businesses, so it's essential they have solid network foundations in place.
As organisations continue to grow, and customers become increasingly demanding, ensuring operations can be performed at a continuous fast pace will be vital for businesses in 2019.
In ANZ, the network infrastructure is fraught with connectivity challenges.
The market is saturated, which impacts customers' experience with the network, and can, therefore, impact business. Significant investment is made for the connection between Australia and Asia or USA, to provide better resilience and performance.
Geography also has a part to play in the network infrastructure challenges impacting ANZ, considering its distance from other countries. OVH has its own data center in Sydney which serves businesses across ANZ, helping to overcome these geographical challenges.
Furthermore, delivering a global infrastructure that can support businesses domestically as well as globally is what businesses want, and OVH can deliver that.
What are some of the challenges faced by a CSDO when managing and maintaining your infrastructures?
The number one priority for me as chief service delivery officer is to ensure that the number of incidents on the network are kept to a minimum and that customers have a seamless delivery of services to power their businesses.
At OVH, we constantly aim to achieve the best availability of services with a five nines uptime (99,999%) meaning less than five minutes downtime per year. This is only achievable when we have a fully integrated model, coupling the infrastructure and the application.
We offer Full-Stack, so we're capable of working on all layers of the application. This means we're not dependent on other suppliers and can deliver and manage the best IaaS for customers.
Our business vision states that time is key, so in every part of our business, regardless of the specific role, we are aiming to reduce waste time. All our services are available through an API which provides flexibility and allows us to deploy high-performance Cloud infrastructures.
What is OVH's point of difference to our Cloud providers servicing the ANZ market?
OVH is an alternative cloud provider with global scale, and our goal is to provide simplified cloud services based on open standards. Freedom is at the core of our business and we give customers a viable, transparent alternative to other giant Cloud providers, offering high-quality services at competitive prices with no lock-in contracts.
Innovation is a key building block of OVH's DNA and we are constantly researching and developing technology that can improve the performance of the services we offer. We design, deploy and maintain our server hosting infrastructure, which gives us a unique proposition in the marketplace.
Data reversibility (the ability to migrate or repatriate your data in a standard format) is not offered by all cloud providers on the market. At the very least, it can be made difficult by the existence of technological vendor lock-in policies.
The cloud has now become a strategic subject for companies. Too strategic to take risks, or sign a lifetime contract with an operator for. By defending an open cloud, you are letting a dominant player set the rules, purely because they control a part of the market.
At OVH, all of our cloud solutions are based on technological standards, including several types of open source technologies. Because of this, customers can recover their data easily and we offer data reversibility and interoperability, giving them greater control.
Finally, we take a multi-local approach, operating data centers in Singapore and Australia to service the Asia-Pacific region and offering billing in local currency.