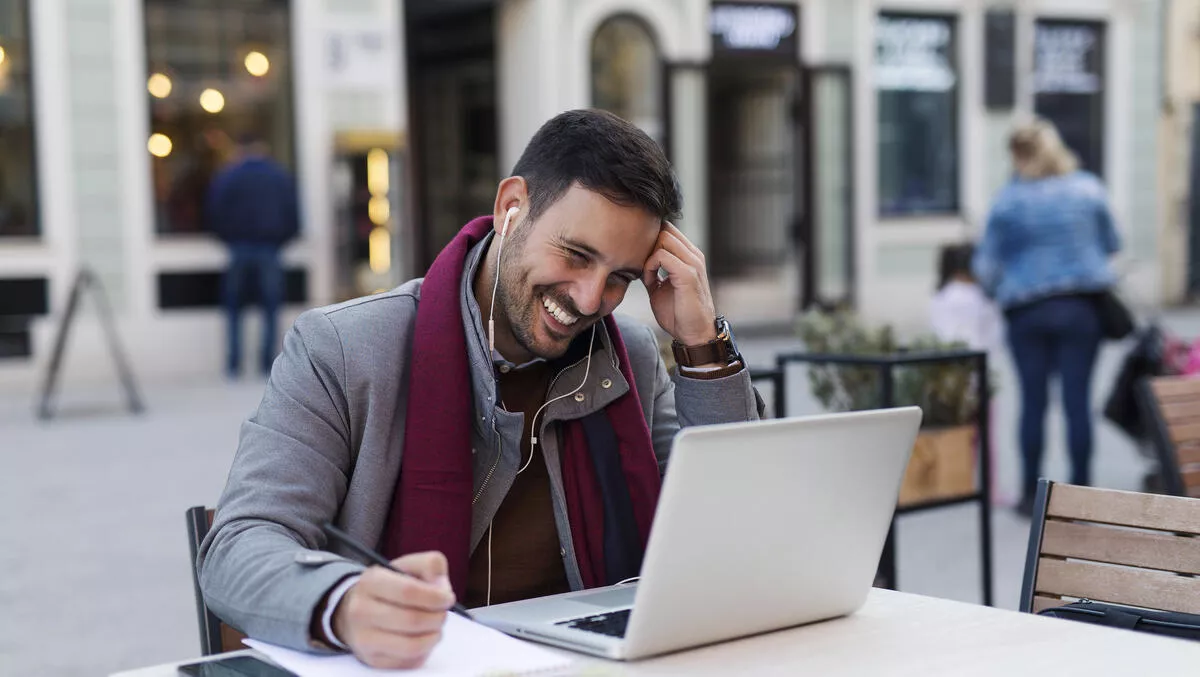 How to become an agile organisation in the digital age
Mon, 13th Jan 2020
FYI, this story is more than a year old
Living in the digital age has allowed society to be globally connected at all times.
And in recent years, there has been an explosion of innovations that further facilitate our constant connectivity.
This has resulted in the ease of being digitally omnipresent.
It's opened an opportunity for organisations to encourage flexible working, and subsequently allowed employees to become agile.
The introduction of equipment such as docking stations provide efficient workplace solutions to support all types of user devices providing more accessibility options.
The rise of flexible work
Large corporate tenants are leading the change towards flexible work and co-working spaces, moving away from mainstream office procurement practice.
The rise of flexible work means organisations are required to adapt physical office space to meet the needs of employees that will best lead to productivity, for example the implementation of universal docking stations.
Implementing universal docking stations into the workplace solves power limitation issues, allowing employees to fully focus and not be disrupted by the burden of IT problems.
These universal docking stations provide full desktop experience to mobile devices with future-proof, scalable solutions for any office environment.
To support the changing office environment, Kensington has created a wide range of universal docking stations. These stations are engineered to support a broad range of devices across a wide variety of platforms, delivering rapid speed allowing for higher levels of user productivity.
The designs produce uncompromising universal docking solutions which are tested and supported on every major PC brand, reducing the cost of provisioning and replacements.
Why business should be promoting flexible work
Organisations that look to harness the productivity of their employees need to create a physical and virtual environment that supports every user's ability to do as much as efficiently as possible.
Flexible work is becoming increasingly popular for parents, entrepreneurs and individuals living remotely, who are looking for hours that suit their lives and how they best work.
This group of remote workers are more likely to take a position at a job that offers flexible work support, with IWG research revealing 84% of Aussie workers would turn down a job that didn't offer flexible working.
While benefits to support flexible and remote workers are top of mind for businesses, many corporates can benefit economically and strategically from adopting flexible work practices.
It's particularly useful now that businesses are starting to feel the financial strain of IFRS16 and needing to smartly manage new accounting changes.
Corporates that make the move to co-working spaces can take advantage of a variety of strategic and financial benefits including growth, flexible terms and reduced up-front investment in office space.
These larger corporates making the move to co-working spaces will increase the demand for flexible and remote working options, with a reliance on technology and device connectivity to power this movement.
Top five tips to become agile
In today's increasingly fast-paced and technologically enabled workplace, large global corporates are increasingly converting to flexible work to become more agile and mitigate business risks.
Below are the top five steps to becoming a more agile workforce:
Supporting a mobile workforce
In recruiting top talent, it is important to realise that many individuals look beyond just salary, but rather look for workplaces that offer the opportunity to work flexibly and remotely.
For example, new research from IWG reveals that 54% of employees believe that having a choice of work location is more important than working for a prestigious company.
This means that organisations must be physically equipped and prepared to accommodate for a remote workforce.
Integrating BYOD policies in the workplace
The proliferation of Bring Your Own Device (BYOD) policies from large and small companies alike, is forcing organisations to support both laptop PCs and MacBooks.
Businesses understand that today's workers don't have the patience to learn a new operating system and will hesitate to take a job where that is expected.
Instead, companies have made it a priority for employees to start working as quickly and as comfortably as possible by using their computer of choice.
The implementation of docking options such as the Kensington Thunderbolt 3 provides limitless connectivity options that deliver the fastest, most versatile connection to any dock, display or data device.
Docking stations benefits companies and employees
Businesses are turning to universal docking stations to improve business continuity, which helps boost productivity.
With docking stations, users can enjoy a flexible, desktop-like working environment.
This enables them to get connected and working within seconds with access to the peripherals so that they can get more done, more quickly and efficiently.
Remember that work no longer means a permanent cubicle
Today's workers don't want restrictions on where they perform at their best. Employees expect the opportunity to work wherever and whenever they need to and expect to use their device of choice. Many offices are introducing hot-desking, and the practice of having common workspaces in the office for individuals to choose where they can plug in and work is particularly favourable amongst savvy, on-the-go employees.
Addressing fluid workplace challenges
Beyond full-time employees, there are a growing number of contractors and freelancers whose talents are leveraged on an as-needed basis.
When companies are short for time and under pressure to deliver on projects, they must consider having the technology available to support the on-demand human resources required to complete a given task.
The rise of flexible work offers an array of strategic and economic benefits to organisations and employees.
Businesses must learn how to act agile in an uncertain digital environment, which includes the support of a mobile workforce and an understanding of how to build a digital workspace.
Once both these things have been achieved, the benefits of an agile workforce will flow to both employee and employer alike.