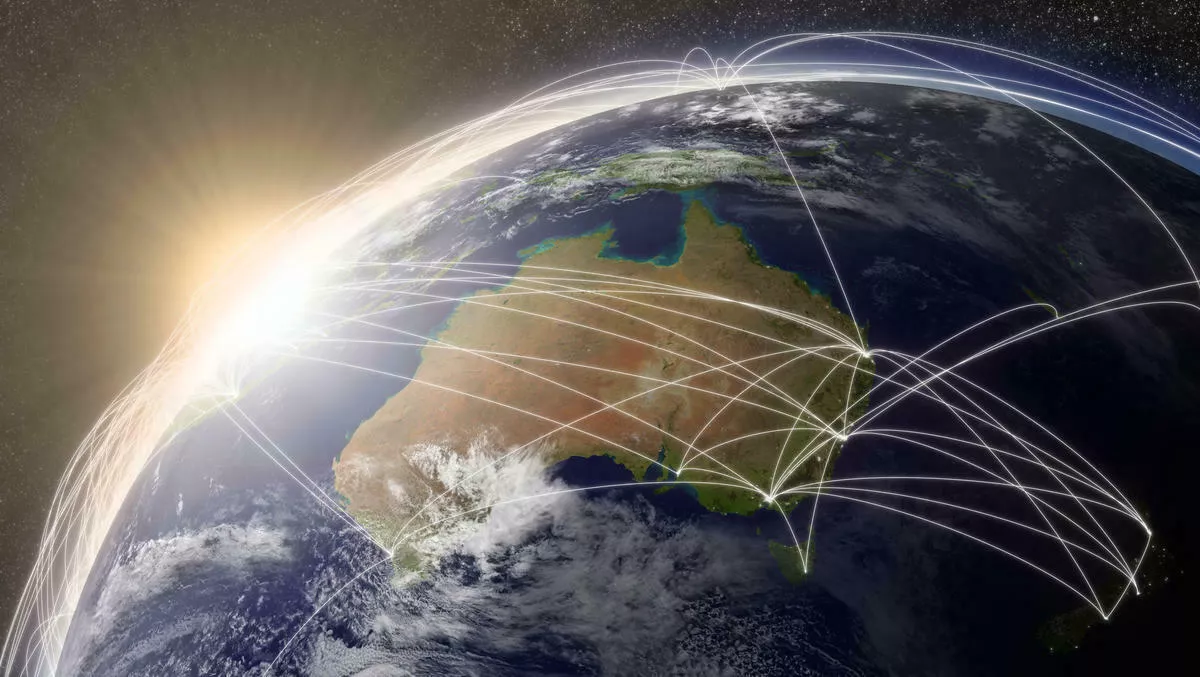 Hitachi Vantara ANZ develops quick-start bundles for cloud deployment
FYI, this story is more than a year old
Hitachi Vantara ANZ has announced the general availability of locally-developed quick start bundles for the deployment of private, hybrid, and hyperconverged solutions that utilise the Hitachi Unified Compute platform.
The quick start solution bundles are based on standardised configurations with defined workload capacities for common use cases.
"Our team at Hitachi Vantara ANZ identified configuration as a stumbling block for partners such as systems integrators, as well as end users," says Hitachi Vantara ANZ vice president and managing director, Adrian Johnson.
"Customised infrastructure to fulfil specific and fluctuating workloads can be complicated to design and quote, and can make for complicated investment decisions. We decided to work with our partner VMware to simplify things for our customers and help them realise the benefits of the cloud more quickly.
The bundles are able to provide benefits such as the ability to:
Reduce IT system lifecycle costs
Start on modern infrastructure projects in a cost-effective way
Progress along the pathway to multicloud at the right pace for their organisation
Reduce the burden of investments in maintaining existing IT systems, freeing up spending for more strategic and innovative initiatives
Realise a simple, expandable architecture to support agility and innovation
Reduce business continuity and disaster recovery costs
Hitachi Vantara ANZ local CTO and director pre-sales Chris Drieberg adds,
"Thanks to our extensive work supporting channel partners and a range of organisations of different sizes, in different sectors, within a variety of multivendor environments, we have the experience to identify common use cases and know what configurations yield what capacities to support their workload requirements.
"The new Quick Start UCP bundles integrate with existing infrastructure, and support multivendor environments, scalability and various approaches to multicloud.
Quick Start UCP bundles provide (S)mall, (M)edium or (L)arge configurations all based on 4 x Hitachi Advanced Server DS120 1U nodes. All bundles are a mixture of flash and NVMe with various Intel processors, memory and network configurations.
They come with VMware virtual storage area network (vSAN) licensing or integrate with existing VMware software. One of the bundles includes VMware's new VMware Cloud Foundation (VCF) Kick-Start Kit.
Quick Start UCP – Hyperconverged is available with VMware licensing and services as well as top-of-rack switching, or customers can elect to 'bring their own'. Additional nodes are available, and the bundle includes Hitachi University training credits to easily enable teams. With UCP Quick Start - Hyperconverged, customers are ready to build a new hyperconverged cluster, extend an existing cluster or grow an existing private/hybrid cloud.
Quick Start UCP – Private Cloud is a full VMware Cloud Foundation environment in simple to deploy T-shirt sized bundles. The solutions include VMware VCF licensing, services to deploy and Hitachi University training credits. There are options for additional nodes, an optional management cluster and full-sized Hitachi 42U rack. This is a four-node hyperconverged bundle that includes everything an organisation needs to start a VMware-based private cloud.
Quick Start UCP – Hybrid Cloud is a special bundle supporting VMware's new VCF Kick-Start Kit license pack plus options for additional nodes, a management cluster, a Hitachi 42U rack, training and service credits.
Quick Start UCP Hyperconverged, Quick Start UCP Private Cloud, Quick Start UCP Hybrid Cloud are available in Australia and New Zealand.