Healthcare sector proves vulnerable to data breaches
Fri, 30th Jun 2023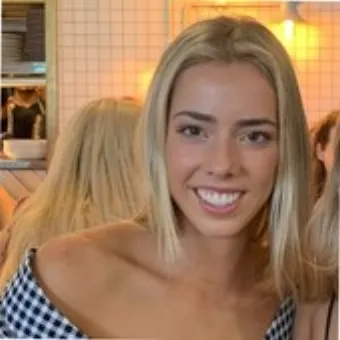 By Kaleah Salmon, Journalist
SOTI research reveals how many devices in the healthcare sector are not managed by IT departments leaving company systems vulnerable.
New global research from SOTI, The Technology Lifeline: Charting Digital Progress in Healthcare, highlights the scale of security risks, with 78% of global healthcare providers offering frontline services experiencing at least one data breach since 2021.
According to SOTI research, 91% of Australian healthcare IT professionals agree that one of their biggest concerns surrounding patient records is information being revealed, lost, stolen or not adequately backed up.
Contributing to IT security incidents, 43% of Australian organisations experienced accidental data leaks from employees, compared to 35% from 2022.
This led to a rise in overall data leaks from employees, with 66% of Australian healthcare organisations having experienced a planned or accidental data leak and 63% experiencing a data breach from an outside source or DDoS attack.
Hash Anand, SVP of Product Strategy at SOTI, says: "The consequences of security breaches in the healthcare sector go beyond the financial costs and regulatory penalties."
"Data security breaches in the healthcare sector not only compromise sensitive patient and worker information but can also erode trust between patients and their healthcare providers."
SOTI surveyed 1,450 healthcare IT professionals across the U.S., Canada, Mexico, UK, Germany, France, Sweden, Netherlands and Australia.
The report gains insight into the evolving landscape of healthcare technology adoption, exploring the impact of increasing technology implementation, the range of devices used and what challenges and security risks remain.
Moreover, the research reveals that the scale and diversification of device implementation across the healthcare sector continue to grow.
51% of Australian IT professionals report an increase in the mix of devices (mobile devices, tablets, rugged mobile computers and handheld printers) used in their healthcare organisation in the past year.
An additional 39% of local IT professionals also reported increased use of personal devices to access company systems and its network.
91% of Australian Healthcare IT professionals reported that their organisations used tablets/laptops and 87% used smartphones in the workplace; one-third of these devices were not managed or monitored by the IT team.
Michael Dyson, VP of Sales & Marketing, APAC at SOTI, says: "Unmanaged devices in the healthcare sector create unnecessary security threats for healthcare organisations, putting sensitive patient data at risk."
37% of global healthcare IT workers agree that these devices and systems expose their networks to security attacks.
Dyson continues: "The proliferation and complexity of mobile devices in the healthcare sector, including legacy equipment, requires advanced management solutions to mitigate potential vulnerabilities and protect private healthcare data."
"To address this issue, healthcare organisations need robust device management solutions in place that feature strong security credentials."
"Solutions like SOTI MobiControl provides enhanced device visibility, security and management used for patient care, which can remotely manage and shut down any devices or IoT endpoints during a security breach," says Dyson.
While security concerns are present in the healthcare sector, 93% of global IT professionals indicated that using new technologies was a priority to improve organisational efficiency and patient outcomes.
New technologies like Artificial Intelligence (AI) and Virtual Reality (VR) were being actively investigated in the healthcare sector, with three-quarters of organisations in the 'research' or 'implementation' phases with these new solutions.
The benefits of automating manual processes were also apparent to healthcare IT workers, with just under half of those researchers revealing that one or more manual processes used within their organisation would benefit from automation.
The manual processes prioritised by Australian healthcare IT professionals for automation include:
Collecting data during patient visits (51%)
Accessing general medical information/resources (55%)
Accessing and updating patient records (49%)
Accessing test results (41%)
In recognition of mobile devices' patient care benefits, Hato Hone St John (Ambulance) recently underwent a major digital transformation project with SOTI.
Gabrielle Wildbore, Digital Product Manager for Hato Hone St John, New Zealand, says: "Hato Hone St John (Ambulance) deployed more than 2500 rugged Android tablets using the SOTI ONE Platform."
"With SOTI, we have the ability to remotely support any issue our paramedics may experience, and we are able to critically update user applications, meaning that our team always has the very latest app version and information in their hands to support positive patient outcomes."