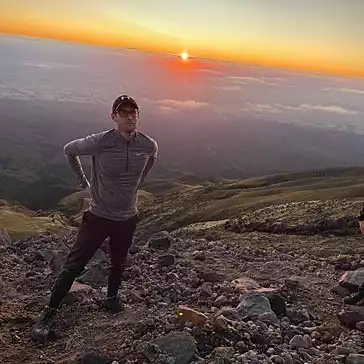 By Tom Richmond, Reviewer
With many of us relying on multiple devices to get us through the day, Satechi's 100W USB-C Compact Charger seems to tick all the boxes when it comes to your charging needs.
Allowing you to charge up to three devices at once, the Satechi charger has 100W at its disposal to distribute power to 2x USB-C PD ports and 1x USB-A port.
Design
As its name suggests, the Satechi charger is compact. At around 9cm x 6cm x 3cm, it's smaller than an iPhone, so it doesn't look too intrusive sat at your desk or on your coffee table. Weighing 317g, it's also fine if you need to pop it in your work bag or even into your hand luggage when you're heading away.
A grey aluminium wraps around the entire device, except for the black plastic front where the three ports and blue LED indicator are housed. All the edges are nice and smooth, and it feels solid and well-built to hold.
The Satechi charger certainly stands out amongst some of its competitors – most similar products on the market I've found tend to be only available in white and look quite ordinary in comparison. A lot of companies also design their products to plug directly into the wall rather than via a separate cable, which I think can potentially limit certain needs.
The included AC cable connects from the wall to the back of the charger, and four rubber feet prevent the charger from sliding off a surface should you choose to lay it flat. It's worth noting that no USB cables are included in the box – just the device itself and the AC cable.
Performance
The Satechi charger was built using Gallium Nitride (GaN) technology which requires less components, and this why the device remains powerful despite a compact design. While the charger can use all its 100W to power one device, that output obviously drops should you
choose to charge more than one at once. Here is how its power is distributed across the ports:
1 x USB-C PD connected – up to 100W
2 x USB-C PD connected – up to 60W/30W
1 x USB-C PD + 1 x USB-A connected – up to 100W/12W
2 x USB-C PD + 1 x USB-A connected – up to 60W/30W/12W
This means you could charge your laptop (albeit at 60W), as well as your tablet and smartphone, all at once. Quite impressive, given its size.
Verdict
The Satechi Compact Charger hits the sweet spot between portability and power. If you need to charge more than one of your devices every day or two, then you're only going to benefit from buying one.
Having three USB devices plugged into one charging unit is not only convenient, but it also removes excess clutter and tidies up your workspace.
For those with a device like an Apple Watch, which tends to require a daily charge, the Satechi might even be a good addition to your bedside table to ensure everything is fully charged for the morning – even more so if you also use wireless headphones.
Not only is it portable and powerful, but it's also pretty - Satechi tried to create a charger that stands tall among much blander-looking alternatives, and they succeeded.