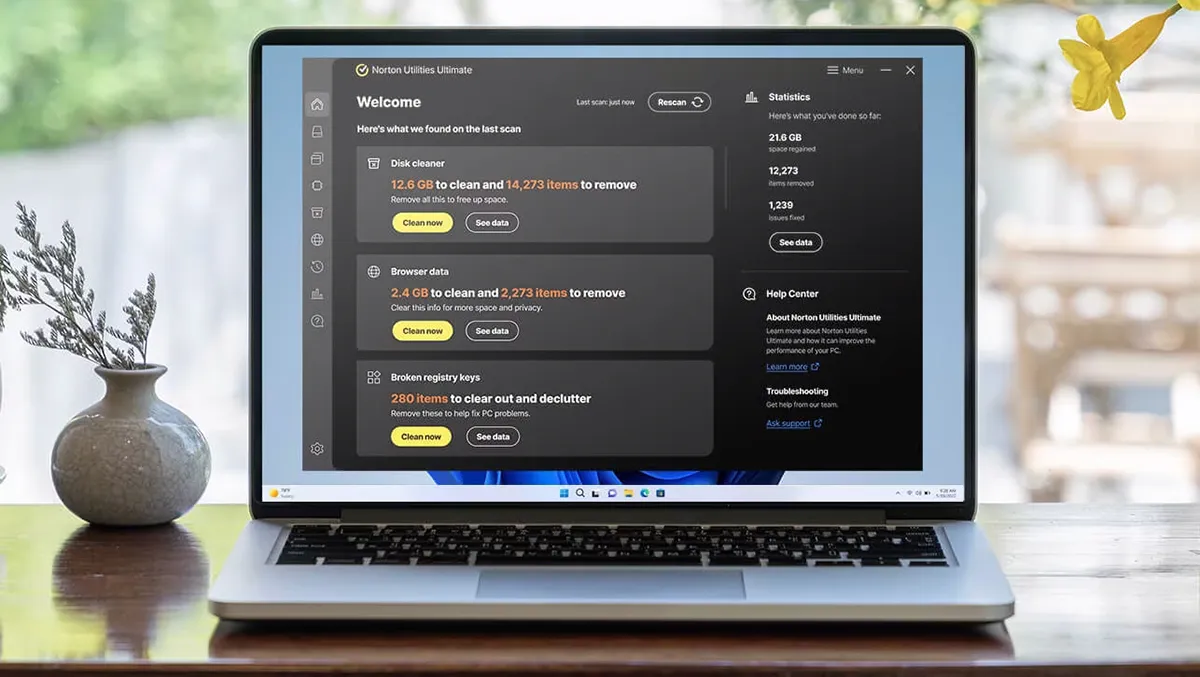 Hands-on Review: Norton Utilities Ultimate
In a world where digital efficiency is paramount, ensuring the optimal performance of your PC is no longer a luxury but a necessity. Enter Norton Utilities Ultimate, a software solution designed to breathe new life into your Windows PC by enhancing its speed and tidying clutter. In this review, we'll delve into the notable features of Utilities Ultimate and explore how it can elevate your computing experience.
My journey with Norton Utilities Ultimate began with a pleasantly straightforward setup process. Within minutes, I had the software up and running, ready to explore its arsenal of performance-enhancing tools. Navigating through its features was intuitive, allowing me to quickly get acquainted with what it had to offer.
As I delved into the software's capabilities, I was amazed by how swiftly it identified and cleared out unnecessary clutter. With just a few clicks, I managed to reclaim around 5 gigabytes of precious storage space on my PC. The process was both satisfying and efficient, instantly breathing new life into my digital workspace.
While Norton Utilities Ultimate excelled in many areas, the "Always On" features left me a bit uncertain. In some instances, it appeared that these features might have contributed to minor slowdowns in my PC's performance. While the intention is noble - to maintain continuous optimization - I found that toggling these features off in specific cases allowed for smoother usage.
As someone who values a tidy digital ecosystem, Norton Utilities Ultimate resonated with me. Its Uninstall Simulator intrigued me, allowing me to simulate app removals before committing. This attention to detail empowered me to make informed decisions about what stays and what goes on my PC.
In conclusion, Norton Utilities Ultimate is a well-rounded software suite that offers a suite of tools to optimize your PC's performance and declutter your digital space. My personal experience with it revealed a streamlined setup process, an effective space-recovery system, and a commitment to user-driven cleaning routines.
While the "Always On" features might have their quirks, the overall impact of the software is positive. For users seeking to breathe new life into their Windows PCs and enjoy a smoother and faster computing experience, Norton Utilities Ultimate emerges as a compelling choice.