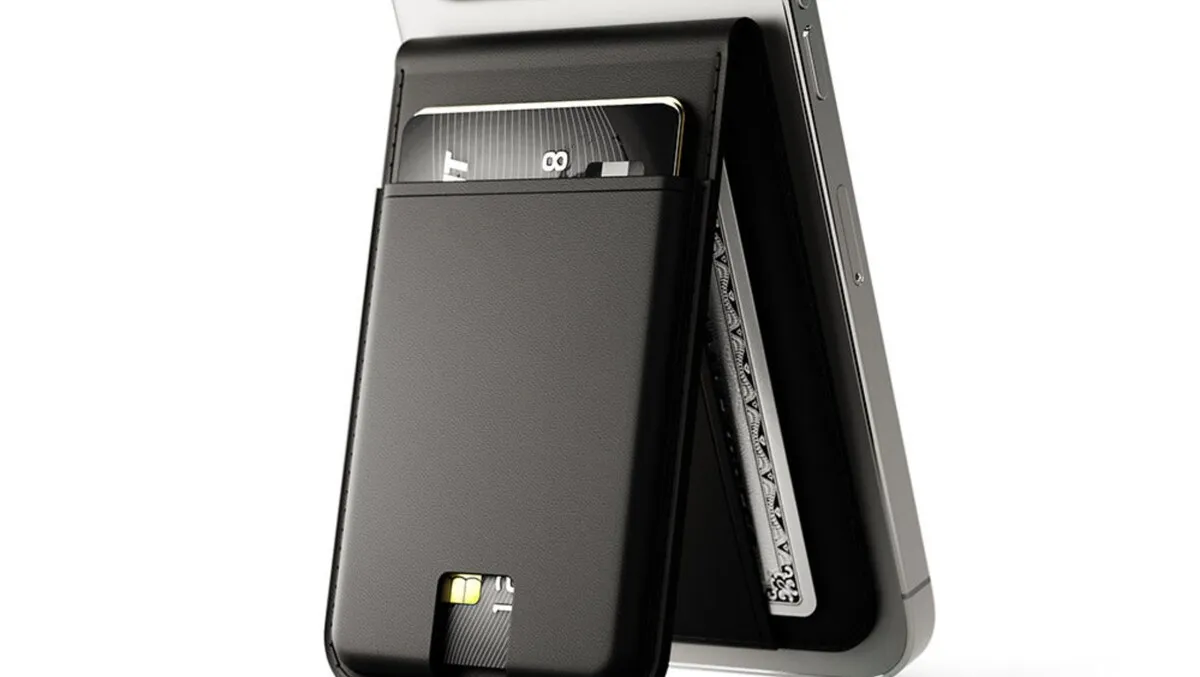 Hands-on review: Journey EZMO Wallet and Phone Stand
The EZMO Wallet and Phone Stand from Journey is an intuitive solution for iPhone users looking to save some real estate in their pocket.
With MagSafe compatibility and enough space for five cards, the EZMO attaches to the back of your iPhone, giving you one less item to lose when you leave the house.
While Apple provides a similar product to stick to the back of your phone, the EZMO has a trick up its sleeve – it also doubles as a stand, which works great when watching video content, especially when
you're on the move. The stand is adjustable, allowing you to get the optimum viewing angle, and the folding mechanism feels nice and rigid.
Because of its five-card capacity, the EZMO can feel a bit on the bulky side if you're not used to having something attached to your phone, but I've been using the wallet for over three weeks now, and it's something I got used to quickly.
Dimensions:
66 mm (W)
102.5 mm (H)
12.5 mm (D)
The EZMO is made from durable, sustainable vegan leather, which feels great in hand, and there's visible stitching to the outside of the product, which adds to the premium aesthetic. It's made with a protective lining to reduce the chances of demagnetisation of your cards. It also keeps your cards and sensitive information safe using RFID technology – a must-have in today's world.
Up to three cards can be held in the exterior, visible part of the EZMO, and there are two more card slots available when you open the wallet up. The exterior slot features a 'cut out', which allows easy access to your most used cards.
The EZMO is the perfect product for iPhone users who perhaps use Apple Pay for their daily purchases but still need to carry physical cards around, like a driving licence, travel card, or various loyalty cards.
The EZMO Wallet and Phone Stand comes in three colours: Black, Dark Brown, and Dove Grey, and can be purchased through Journey for $79.99 AUD with a one-year warranty.