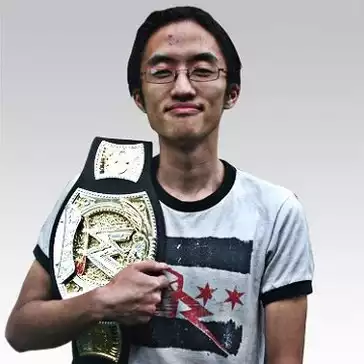 By Damian Seeto, Gaming Contributor
Despite being a young millennial, I did not own a cellphone until I was 16 years old. It wasn't until I was 23 years old that I was old enough to afford a smartphone. The reason I'm telling you this is because I did not grow up using any type of language translator device or app.
The only language translator I used when I was younger was a little-known PSP game called Talkman. I remember my sister buying the game, and it came with a free microphone installed on top of the PSP. For a device from 2005, it surprisingly worked really well. The only downside to it was that it only translated up to four languages.
Now, we live in the smartphone era, where you can download lots of language-teaching apps. You can even use Google Translate or Bing to translate foreign languages now, too. However, using a dedicated translation device still has its own merits.
FutureFive NZ is now lucky enough to review a new language translation device recently released in 2023. The device in question is named the Fluentalk T1 Mini translator device by Timekettle, and the model we tested retails for $149.99 USD on the official website.
The first thing you need to know about the translator device is don't expect it to be fancy like a high-end smartphone. For one thing, the translator device takes a long time to boot up when it's turning on from being powered down.
Another thing you need to know is that it only has a screen size of 2.83 inches with a resolution of 480*640. I have to admit it took a long time for me to get used to the small size because I currently own a Samsung phone that has a screen size of around 6.6 inches! The translator device felt extra small when I tried to enter my Wi-Fi password for the first time.
There is another more expensive translator available from the Timekettle, and this is 4 inches large. This comes at a cost, though, because this version of the device retails for $299.99 and comes with 3GB RAM instead of the 1GB RAM from the model we tested.
Anyway, when you first use the translator device, it needs to connect to Wi-Fi because it cannot translate any language without the internet at the start. However, the translator device allows you to use it offline when you download specific language packs. That being said, the offline mode only allows you to download a maximum of 13 language pairs.
When the translator device is connected to the internet, you have access to a larger range of languages and accents. Overall, it can understand 36 languages and up to 88 different accents. Yes, even the Australian and Kiwi accents are included!
The cool thing about the translator device is just how easy it is to use. Using the record button on the right side of the device, it can record your voice and translate it to the 36 languages that are included. For example, I was able to say 'Arigatou' in Japanese, and it easily translated to 'Thank you' in English.
That being said, the translator device will still need you to say phrases quite clearly before it can decipher something correctly. I remember trying to say 'Hello All' in Dutch, but the English translation thought I said 'Who is your mother?' instead! The device claims to have a 95% accuracy rating, but I believe my Dutch is so horrible it didn't understand what I was saying.

In terms of how much it can translate, it appears it can only translate up to two sentences at a time. I usually like listening to Dutch pop music, but the device wasn't able to translate the whole three minutes of the song. I would have to pause and record the lyrics again if I wanted the whole song translated.

Aside from audio translations, arguably the best thing about the translator device is that it can translate written languages and Asian characters. My brother is currently learning Cantonese, and he's been able to translate his homework really well. I was even able to put subtitles on the Dutch pop music video and used the device's photo to translate some of the lyrics of the song.
The last thing the translator device comes with is a helpful lanyard, which means you can easily take it with you if you're travelling to an overseas country. It's pretty lightweight and much smaller than the bigger smartphones that are available nowadays.
Apart from being very small, I had a lot of fun using the Fluentalk T1 Mini translator device by Timekettle. Many major international languages are included, and it's easy to use and fast to translate. This is a must-have if you plan on visiting a foreign country in the near future. You can buy it now from the official website or via Amazon.