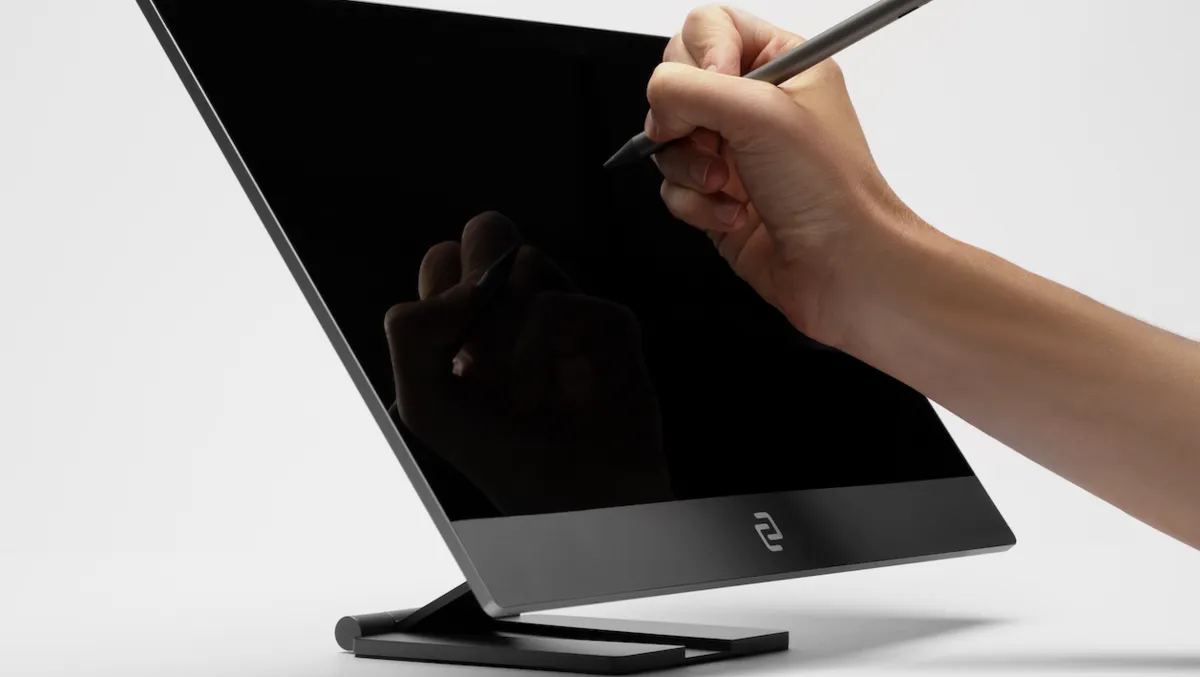 Hands on Review: espresso Displays
If you're a remote worker who's always on the go or simply someone who needs an extra screen for work or play, then you might want to check out Espresso Displays. This Australian-based start-up offers portable monitor solutions that are incredibly thin, lightweight, and easy to use.
First Impressions
The espresso display is indeed incredibly thin and lightweight, crafted from a single piece of aluminium. It's a space grey colour, similar to Apple products, and has a semi-gloss glass screen with small top and side bezels. The bottom bezel and base with the electronics are a little thicker, but overall the monitor is very sleek and modern-looking.
Setup and Compatibility
Setting up the espresso display is a breeze. The monitor can be powered directly from a device, so all you need to do is plug in the USB-C PD power cord to your laptop or smartphone. The range boasts AutoRotation functionality, so you can switch between landscape and portrait formats with ease.
The monitor is compatible with just about any device, platform, or software on the market, including Mac, Windows, Linux, and a wide array of devices for gaming and software applications. Espresso Displays has also developed unique software, espressoFlow, which integrates touch features with Mac and Windows users seeking a more intuitive experience with applications such as Adobe CC, Figma, Miro, Mural, and Asana. This software is incredibly helpful and streamlines your workflow, letting you easily customize your multi-screen workspace to your needs.
Display Quality
The 15.6-inch IPS LCD panel has a resolution of 1920x1080p and 165ppi, with a glass panel covering that is slightly reflective. The screen's brightness is user adjustable, with a maximum of 300 nits, and a contrast ratio of 800:1. The colour accuracy is good, but not the brightest or most vibrant display on the market. However, it is still very suitable for home or office use and is perfect for travellers or anyone who needs extra-screen real estate.
Espresso Displays 15.6-inch screen has a 170° Horiz/Vert FOV, but colour shifts after about 135°, which may not be an issue for personal use. The delay is not noticeable, and the touch response is excellent. The panel is also equipped with 10-point touch on Windows and 'finger' Mac with driver, making it very user-friendly. The digitizer panel is capacitive touch (finger) but works with the Espresso Active Pen option.
Accessories
Espresso Displays has a few optional accessories that can improve the user experience. There is a flip case for both 13 and 15-inch monitors that act as a protective transport sleeve, but it's not particularly stable or angle adjustable. A foldable magnetic stand offers better functionality and gives up to 90mm lift. It's strong enough and folds flat, making it perfect for on-the-go. There is also a magnetic VESA wall mount plate that suits 75 or 100-mm mounts and a micro-USB chargeable stylus that is a capacitive stylus with a pen-like tip. The pen works like a standard pen with tilt controls and more than 4,000 pressure levels, and it's great for annotation.
Conclusion
Overall, Espresso Displays is a great portable monitor solution for anyone who needs extra screen real estate. It's easy to use, compatible with most devices, and offers excellent display quality. The espressoFlow software is innovative and streamlines your workflow, which is a plus. It's perfect for travellers or remote workers.