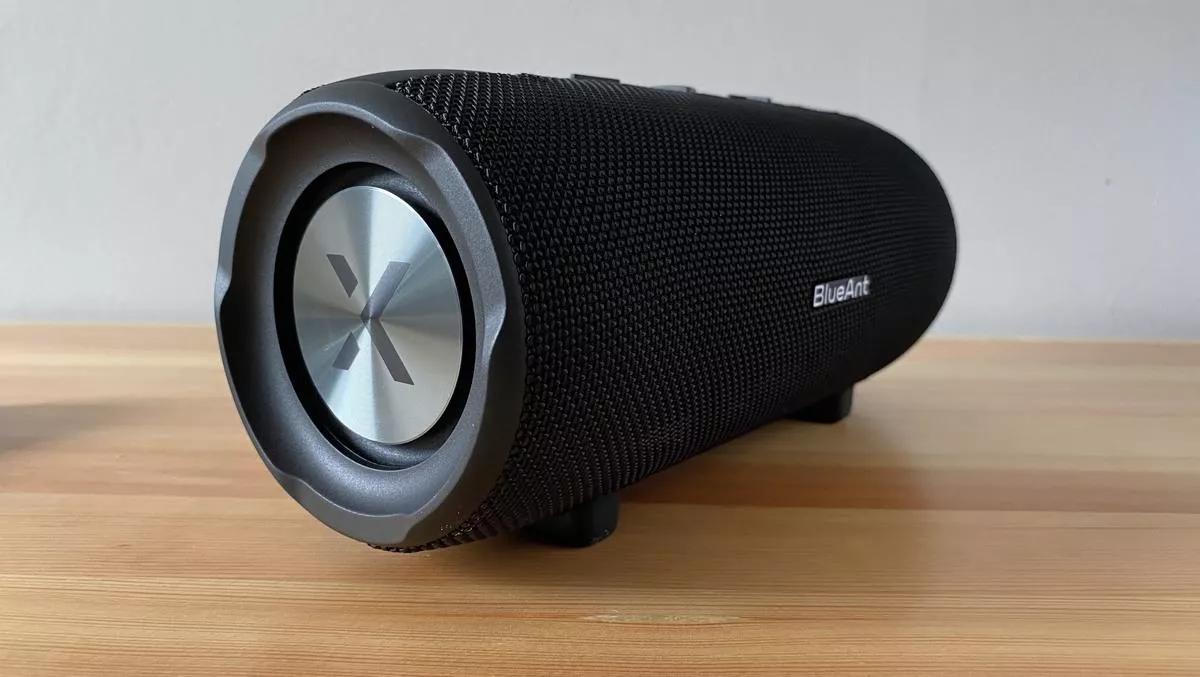 Hands-on review: BlueAnt X3 speaker: Local, affordable and good quality!?
Wed, 14th Oct 2020
FYI, this story is more than a year old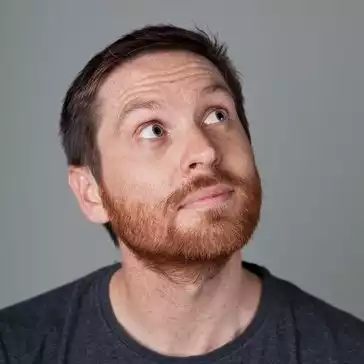 By Ben Moore, News Editor - Channel
The portable, cylindrical speaker market has been blowing up over the past few years, and with summer and all its outdoor glory fast approaching, Aussie-owned audio vendor BlueAnt has updated its offering with the new X3 Bluetooth Portable speaker, retailing at $239.95.
Bigger and bolder than the cute little X1 and the slimline X2, the X3 is launching only in black and is designed to sit horizontally with two feet to hold it steady, with each end functioning as a little subwoofer, the X logo placards pumping in time with whatever funky bassline you choose.
Weighing in at 1.12kg, according to my kitchen scales, it might be little much for a long hike but will fit comfortably among beach gear, picnic paraphernalia or casual camping equipment.
When you press the silicon power button you are greeted with what might be one of my favourite startup sounds since Brian Eno's Windows 95 tune – a didgeridoo-esque whoompa that reminds you that you are supporting an Aussie business.
On that subject, if there was ever a time to support local, then this is it. BlueAnt's range of audio devices offers great alternatives to buying from a global behemoth like Logitech-owned Ultimate Ears (UE Boom).
I have no doubt the service and support would be infinitely better, and not just because you can't get much worse (ask me about my experience with Blue Microphones - also Logitech owned).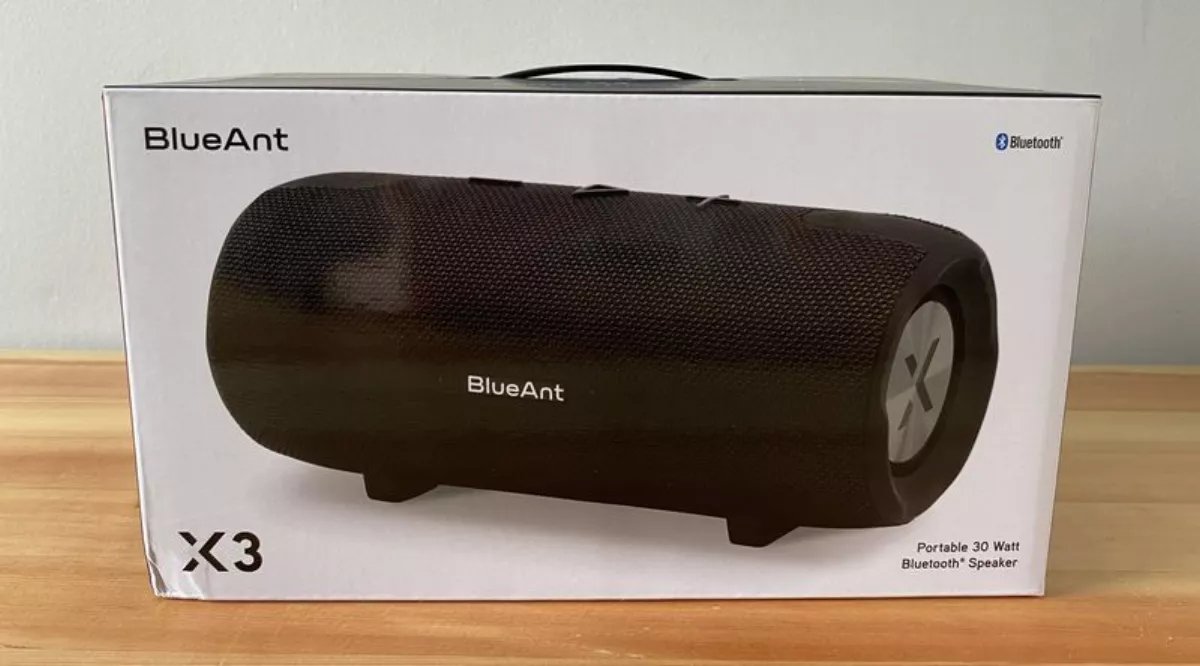 In general, I am very impressed by the sound that comes from the BlueAnt X3. For the techies, you can find a full list of specs at the end of this review.
The sound feels rich without any frequency feeling under- or over-powered. It obviously doesn't reach the heights of a good hi-fi, but for a battery-powered, portable speaker the clarity, cleanness and warmth are surprisingly good.
The bass boost button is a nice addition. There is a decent bass presence without it and when activated, you get a nice bit extra without it overtaking and causing the unit to rattle and splutter.
I ramped the volume right up and, although I felt bad for the neighbours, the sound remained clean.
One downside is that the sound does only come from the front, meaning it doesn't offer 360° sound –however, I'd say you get a good 200° before you lose any volume or quality.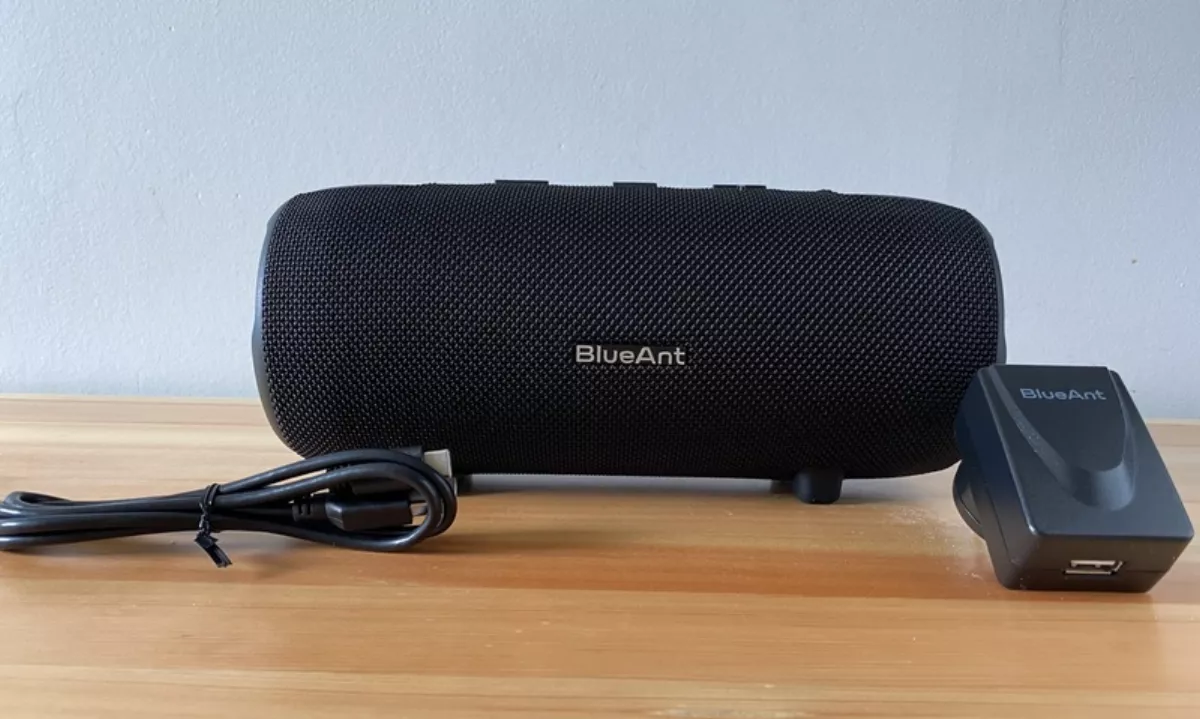 Aesthetically, it's nothing revolutionary but personally, I prefer its subtle, sensuous curves over the options of hairspray can or arty vase that have taken over the market. It has a little more sophistication than other, more fluoro options.
It's solid and feels like it could take a few knocks without crumbling but it isn't advertised as rugged. The main point of vulnerability would almost definitely be either end with the soft rubber that good bass needs.
On the flip side, it is rated IP67 which means dust should be no problem at all and it can easily take a short and shallow swim.
I gave it a quick dunk in a half-full sink which muffled the sound even after I took it out. It was alright soon enough, though it definitely retained a bit of water for a few minutes, especially behind the endcaps. You'd also have to be careful to wait until it is totally dry before opening the connector compartment, just in case.
The Bluetooth connectivity is brilliant and there is 3.5mm aux input for the cable-inclined.
It uses USB C to charge and the 9600 mAh battery offers 15 hours expected playtime at half volume with bass boost off.
The battery indicator on top is a nice little addition as is the USB port that allows the unit to function as a powerbank in times of need.
Double press the play button to get Siri or Google Assistant to jump to your command and you can even take a call through the built-in microphone.
I tested all of these features and not a single one let me down – I could even hold a call without having to repeat myself ten times, give up and switch to my handset.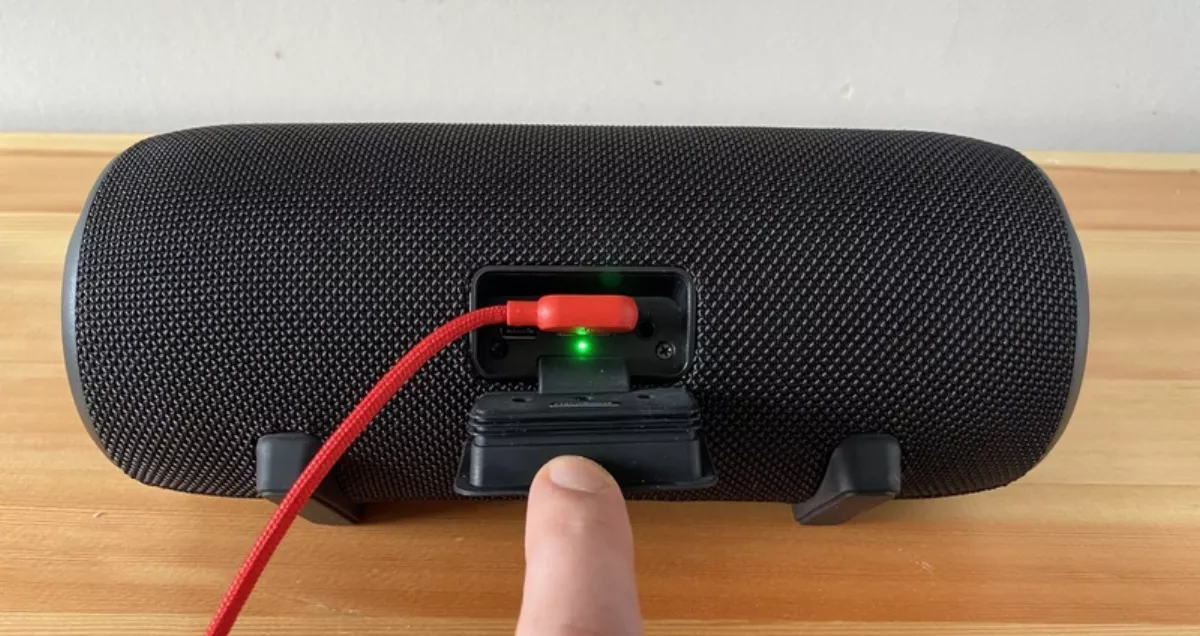 What I didn't get to test was the ability to pair a couple of these bad boys for a super-stereo experience, though nothing about the connectivity of the speaker makes me doubt it would work.
There is no connected app – although it integrates well with the voice assistant – so there is no remote wake or any of the other goodies that smart capabilities bring. While this doesn't bother me in the slightest, it's a nice-to-have that I know some people do enjoy.
Overall, the BlueAnt X3 Bluetooth speaker just feels really nice. Holding it in your hands, pressing the buttons, even opening the rear access port, you just get a sense that it's well-built and reliable.
I've been keen to get a portable speaker for a while now but nothing I had seen in my price range appealed to me.
The X3 fills that void spectacularly.
Buy if: You want surprisingly good sound in a solidly built, portable, good looking unit all at an affordable price.
Don't buy if: You want tippy-top of the line sound (and to pay for it) or an integrated app.
Tech Specs