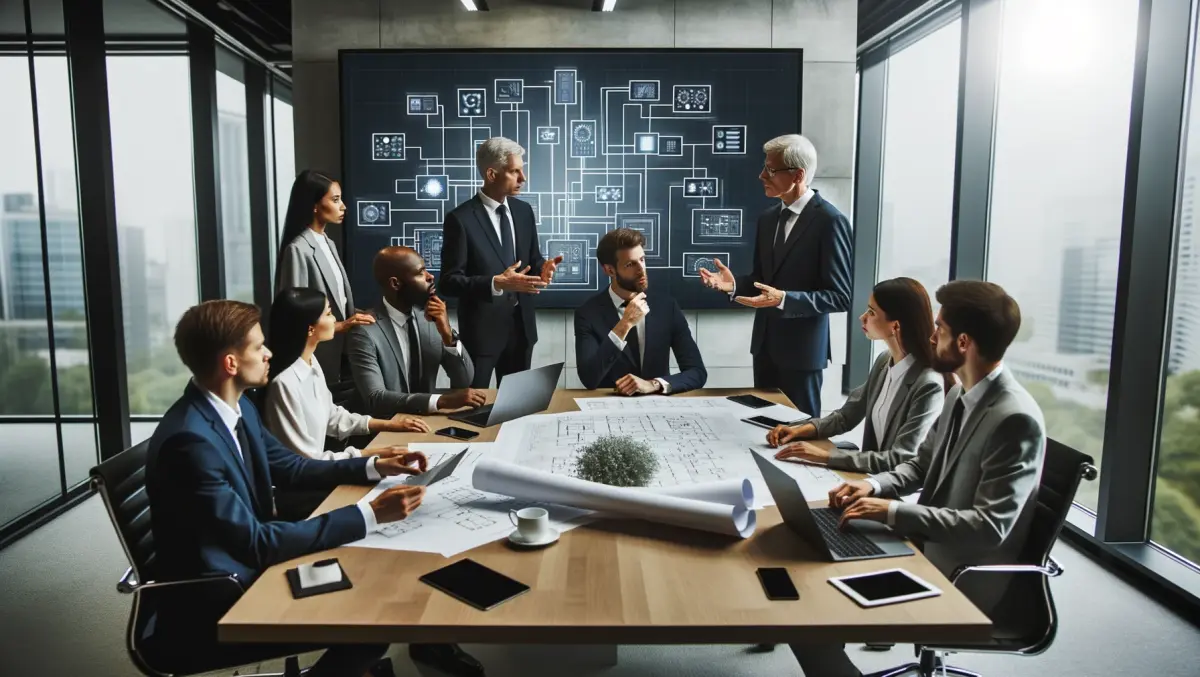 GTC18 - The unrelenting optimism of Jensen Huang
FYI, this story is more than a year old
Anyone who has seen or hear NVIDIA founder and CEO Jensen Huang speak will attest to his passion, optimism and love of superlatives.
Throughout the GPU Technology Conference, he fielded questions about the announcements that were made with the bouncing enthusiasm and focused patience that has made NVIDIA what it is today.
Here is a round-up of the most interesting comments he made throughout the week.
On self-driving cars and Uber - "Hopefully, we all learn something from it"
NVIDIA's announcement of the simulated self-driving car testing environment was particularly timely considering the recent pedestrian death that shut down Uber's testing operation.
When asked about the incident Huang responds, without downplaying the situation, that the industry needs to pause and demonstrate 'good engineering practice.'
"What happened is tragic and sad but is also a reminder of why we are doing this - because we want to save lives," he says.
"Uber does not use NVIDIA's drive technology. Aside from that, we are looking forward to their investigation to see what they learn, and hopefully we all learn something from it. This is obviously an important moment and as an engineer, as somebody who cares about safety a great deal, and as an important member of this industry - the whole industry will learn from this."
On the NVSwitch's unusually small market - "If the work they do will change the world, I would do it"
The NVSwitch is, excuse the term, an insane piece of hardware designed specifically for AI researchers and deep learning scientists who need high-performance computing.
When someone asks why Huang would approve a project with such a specific use case he doesn't even hesitate to answer.
"The market is not infinitely large but unless we build it we will never know how large," he says.
"But I do know that AI researchers are going to love this because they have been clamouring for larger and larger GPUs and now we've made the ultimate large GPU… If I take 20 workstations, their memory is only half of one DGX2.
"Because there is no other way to do it, because we know how to do it, because only we can do it, even if there are only 100,000 scientists who will benefit from it but the work that they do can change the world, I would do it."
On US/China trade relations - "I don't like wars of any kind"
Another hot topic that Huang was faced with was how the tensions and 'trade war' between China and the USA will affect the continuing development of NVIDIA's technology.
"It is definitely better and vitally important that the world continues to have a collaborative trading and open business relationship," he says.
"China is about one third of NVIDIA's business," he adds before outlining NVIDIA's contribution to the local market through partners and system integration of its products.
"To think about today's global companies as one country or another country I don't think really makes sense," he notes.
"And I use China, but it's true with India, it's true with the UK, it's true everywhere. The question is: for companies that are global how should we think through that? I think the best way is for our nations to figure out how to collaborate."
Jensen Huang - "Anybody who buys NVIDIA's product is my friend."
There is a sense of facetiousness in the above comment but there is definitely truth there as well.
Even when asked if he saw the GPU hitting a barrier akin to Moore's Law he says, "the only barrier is physics and we're good for the next ten years."
Huang is a man who wants the best. The best for himself and his family, the best for his company, and the best for the world at large.
GTC is the perfect place to see how all three of these aspects of this man combine into products that aim to revolutionise the way we interact with the world.
Related stories
Top stories