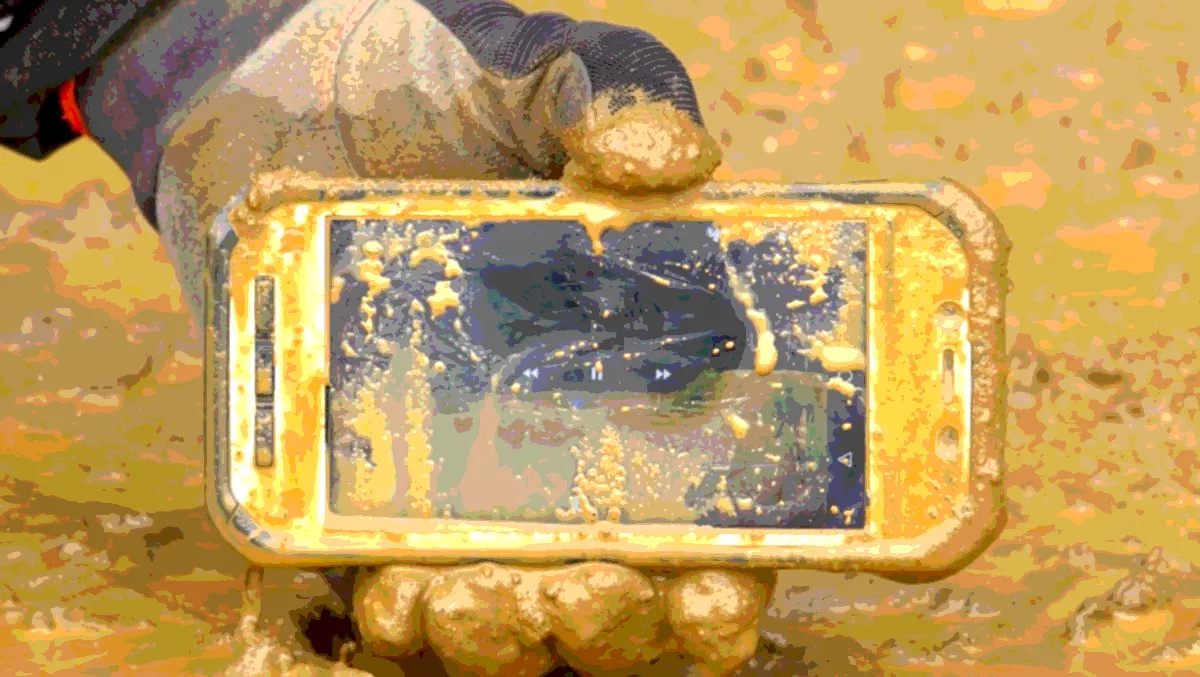 Google certifies Panasonic rugged devices for enterprise
FYI, this story is more than a year old
Two of Panasonic's rugged handheld devices have been certified by Google as 'Android Enterprise Recommended Rugged Devices' meeting all specification requirements.
The Toughbook T1 and N1, are the first Panasonic Android devices to be certified under the new scheme for rugged devices.
The Android Enterprise Recommended scheme allows businesses to select, deploy and manage Android devices and services that meet enterprise requirements validated by Google.
Android Enterprise Recommended for Rugged Devices is a specific section of the scheme for devices built to handle tough environments with protection against drops, dust and more.
Android Enterprise Recommended Rugged Devices also receive updates over long deployment periods as required by enterprise customers.
The Panasonic Toughbook T1 and N1 devices both meet Google's requirements for Rugged Certification, which includes reliability, security, ease of management and future-proof criteria for an Android Enterprise support system.
Google requires rugged devices to be military standard MIL-STD810G with an Ingress Protection rating against dust and water of IP64 and be able to withstand drops of up to 1.2m.
Google demands security updates are deployed by manufacturers within 90 days of issue for up to a five year period.
Panasonic offers three levels of support - A free of charge service delivers updates a minimum of twice a year or more until 1 year after product end-of-life, its optional service package offers security updates approximately every 45 days (twice a quarter) for a period of five years or up to product end-of-life plus 3 years, and under a special project agreement this support can be extended even further which could lead up to a total of 10 years.
Google demands its certified devices offer 'zero touch' management capabilities after an initial QR code of Near Field Communication (NFC) set-up.
Panasonic offers a range of management options including QR, NFC and support for customers using Mobile Device Management (MDM) and Enterprise Mobility Management (EMM) applications from major vendors, as well as its own Panasonic Rapid Configuration Tool (PARC).
Finally, to ensure the longevity of OS version support, Google requires all certified device manufacturers to support at least one major OS release for devices with Android 7.0 and above.
Panasonic's T1 and N1 handheld devices already use the Android 8.1 (Oreo) operating system and will be upgraded to Android 9 (Pie) in the future.
Additional OS upgrades will be possible, depending upon future Android hardware capabilities.
"As business customers continue to rapidly adopt Android mobile computing devices for their workforce they want to be sure that the devices they choose are built for the enterprise market and backed by the levels of support they need," says Jan Kaempfer, General Manager of Marketing for Panasonic Computer Product Solutions.
"As the long-term European leader in rugged mobile computing, Panasonic is happy to participate in Google's Android Enterprise Ready certification for Rugged Devices and to see that our Android standards for reliability, security, ease of management and future-proofing already exceed the high bar set.''