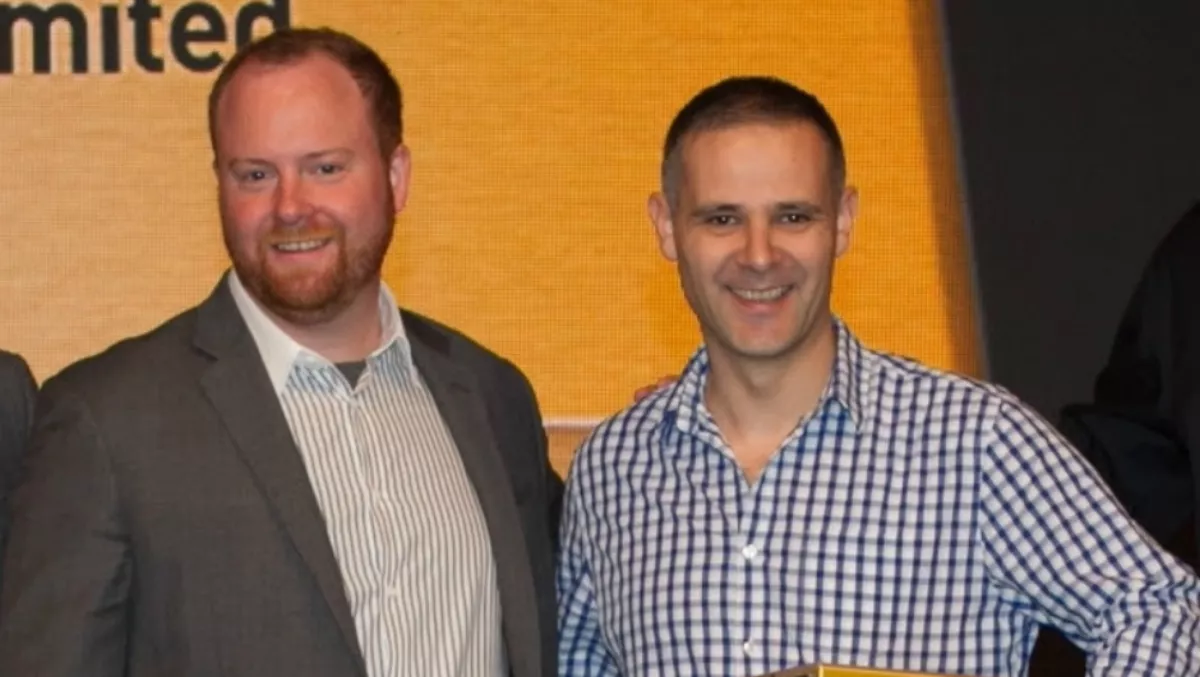 Geek saves customer '$150,000 in 15 min'; wins security award
FYI, this story is more than a year old
South Australian IT services firm Geek has been awarded the Golden Datto Pioneer award, after helping save an Adelaide accounting firm $150,000 in 15 minutes.
The mid-tier accounting firm called on its Datto backup appliance – bought on Geek's advice and was able to call on the offering when hit by a CryptoLocker scam.
Jon Paior, Geek founder and chairman, says the accounting firm was 'dead in the water' after a staff member opened an AGL-branded scam email that generated a screen demanding thousands of dollars.
"All their files were encrypted and totally inaccessible, including their main database," Paior says.
"Using the Datto appliance, we had them back up and running within 15 minutes," he addds.
"They later calculated that their old backup product would have taken at least six hours to fully restore those terabytes of data. With 120 employees, each hour of downtime would have cost them about $25,000, so the instant restore meant the return on their investment in the Datto business continuity solution was immense.
Geek, which has been selling the Datto backup and disaster recovery appliance since last year, won the inaugural Golden Datto Pioneer of the Year award from the United States vendor, with James Bergl, Datto ANZ sales director, noting the awards honour partners 'who have truly gone above and beyond the call of duty'.
Giovanni Tirimacco, Geek managing director, says the award represents much more than Geek's success.
"It's a win for Australian companies that didn't suffer the disaster of cryptolocking," Tirimacco says.
The IT services specialist, which employs 17 staff, has not only sold the Datto offering to Australian customers, but pointed other resellers in the direction of the vendor, including Brisbane's Mangano IT.
Paul Mangano, Mangano IT founder, says having heard about how much time Geek saved by managing backups using Datto, while improving client uptime, his technology services firm were keen to hear more.
"We're happy to share our knowledge with our competitors to sell Datto because it avoids a lot of pain for customers, so we want as many busiensses as possible to hear about it, advocate it and use it," Tirimacco says.
The Datto disaster recovery appliance creates and stores backup snapshots of a computer hard drive or network as often as five minutes. Geek says it defeats CryptoLocker and other ransomware scams by providing instant, seamless access to the stored backup.
Paior says Geek has worked with Datto to customise the product for the Australian market.
"As well as a local presence, the right pricing and local data centers, we requested new features in the product that directly responded to the needs of Australian customers," Paior says.
Those features include customisable off-site replication enabling data to be backed up to more flexible locations, and file-based backups to address Australian bandwidth charges.