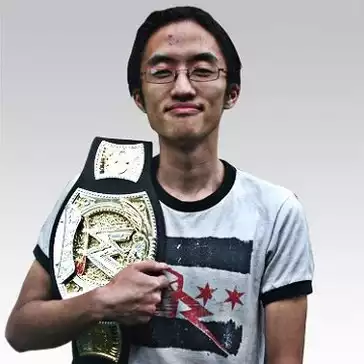 By Damian Seeto, Gaming Contributor
Even though developer Milestone has its own MotoGP franchise, the studio also makes another motorcycle racing series called Ride. The Ride series has been successful ever since the first game in the series came out in 2015 for last-generation platforms.
Ride 4 was the last Ride game I ever played, and I spent over 70 hours on it! Sure, the game was hard to control at first, but the more I played it, the better I got at it. Now 2023 is here with the release of Ride 5 for PC, PS5, and Xbox Series X/S.
Since this is only available for current-generation hardware, Ride 5 is, without a doubt, the best-looking game in the entire series. Some of the improvements you will see include a dynamic weather system as well as a huge improvement in motorbike physics.
One of the best tracks in the entire game is the new Blue Wave circuit. This is a race track that is set in sunny Hawaii, and it's by far the most graphically impressive level in Ride 5. Overall, the game features a total of 44 real and fictional tracks at launch.
As aforementioned, Ride 4 was a pretty hard game, as it took me a while to get used to its controls and physics system. Even though I started playing the game on an easy difficulty setting, I still lost a lot of races when playing Ride 4 at the beginning.
Thankfully, Ride 5 includes some new features to make the game more approachable for new players of the franchise. There is a new mode where you can select the AI to be 'calm' so they won't be aggressive towards you during the race. I remember the AI was annoying in Ride 4 because they kept bumping into me on purpose.
Another neat option for players is to turn off collisions altogether. For example, a bike will turn into a ghost if they veer in your direction. You can turn collisions back on if you want a more realistic experience too.
The last accessibility feature that Ride 5 has is a rewind option. If you crash into a wall, you can easily rewind time and redo the corner you may have missed. Rewinds are also now available during Endurance races too.
In terms of new modes, one of my favourite features is the addition of split-screen multiplayer. If you have another controller lying around, you can race on any track against a friend or family member of your choosing. The performance and graphics quality aren't impacted when you play via split-screen mode either.
Probably the mode that most people will dive into is the game's Career mode called 'Tour'. In this mode, you will have to participate in a bunch of races against the AI. It's also in this mode that you get to unlock more bikes for you to use as well.
However, Ride 5 makes some changes to the career mode that might not sit well with Ride 4 veterans like me. Unlike in Ride 4, where you can choose the race events in the order you want to, this time, in Ride 5, it's more linear.
The game now forces you to use bikes and partake in events in the order that they want you to do. Due to this, you cannot progress to further events that you may want to do until you clear all the races you need to do first.
Races are also more restrictive when it comes to entering the bikes you want in a race. Not only do you need a bike that fits the capacity range, but it must also need a specific performance point range too. I wanted to enter my favourite bike, called the Kawasaki Ninja ZX-6r, in a 600 event, but it wouldn't let me due to the restrictions outlined above.
Aside from these minor gripes, the career mode as a whole is easier this time because you don't have to get pole position to earn enough points to clear a race. Another cool thing is that attaining bikes is much easier, too, because you don't need to earn all gold medals to win a new bike like in Ride 4.
Lastly, the game offers a ton of racing aids to help make driving much easier than in Ride 4. If you are already familiar with Ride games, you can choose to turn these off if you want a more challenging gameplay experience.
Even though some career mode changes are annoying, I still had fun playing Ride 5. The graphics are awesome, and the game is much more accessible this time around. This game is worth playing if you have been a fan of the previous games in the series.
Verdict: 8.0/10