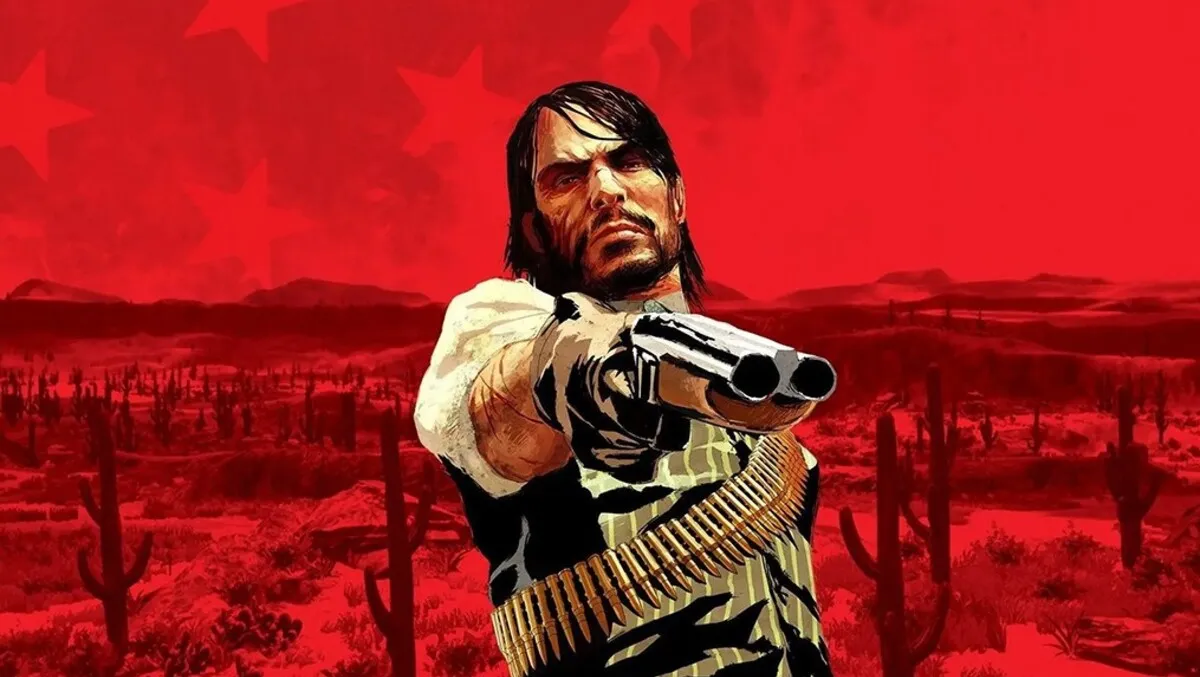 Game review: Red Dead Redemption (Nintendo Switch)
Wed, 20th Sep 2023
Rockstar's thirteen-year-old cowboy simulator, Red Dead Redemption, has had a surprise re-release on PlayStation 4 and Nintendo Switch. Techday's Darren Price has been cowboying on the go with the Switch version of the legendary game.
1911. The West is no longer wild. The age of the outlaw is all but over.
Originally released for Xbox 360 and PlayStation 3 in 2010, Red Dead Redemption is the second game in the series, following the middling effort that was 2004's Red Dead Revolver. More interestingly, though, Red Dead Redemption is the chronological sequel to 2018's Red Dead Redemption 2.
John Marsden, a supporting character in Red Dead Redemption 2, is the game's protagonist. With his family kidnapped by government agents, the only way Marsden will see his family again is by bringing in the members of the former Dutch van der Linde gang. The gang that, in the sequel, players, as Arthur Morgan, ran with.
The game starts with Marsden arriving in New Austin by steamer. He is tasked by the Bureau of Investigation agents that have accompanied him to bring in his former ally, Bill Williamson. Marsden confronts Williamson, who is now leading his old gang, at an old fort, Fort Mercer. Fired upon and left for dead, Marsden is nursed back to health by rancher Boonie MacFarlane.
The game's cast of colourful characters, each usually providing the player with their own mission, drive a well-honed story that sees John Marsden confront his past. The snake oil salesman Nigel West Dickens and the ageing gunslinger Landon Ricketts are a couple of favourites. Across a vast map packed with things to do and places to explore, the world of Red Dead Redemption feels just as alive as it did over a decade ago.
I'd be lying if this was my first time returning to Red Dead Redemption since the original release back in May 2010. As an Xbox One owner, I got to play the upscaled version on Microsoft's console. The same version also works via backward compatibility on the Xbox series X|S. Sadly, for PlayStation fans, the game was left behind, abandoned for many years, on the PS3. Now, not only can PlayStation 4 and 5 owners play what has to be one of the best games ever made, but Nintendo Switch gamers can as well.
The re-released version of the game includes the main campaign and the Undead Nightmare DLC campaign. It's single-player only, there's none of the original game's online content.
Even on the humble Switch, Red Dead Redemption still holds its own. As a handheld game, it looks incredible. On a TV screen, the game is a little less defined, definitely behind the visuals of its Xbox counterpart, but it still looks very nice for a decade-old game.
Whilst the sequel expanded on the "cowboy simulator" aspect of the game, Red Dead Redemption offers tighter gameplay that is less overwhelming than its successor. It's still an epic open-world adventure that will have players collecting bounties, clearing outlaw strongholds, and even getting involved in the Mexican Revolution south of the Rio Grande.
Being mission-based, the game works well as a portable experience, allowing for thirty-minute sessions to beat a mission or to just explore the world and see what happens. There are plenty of side tasks, missions, and collectables to discover.
Causing a bit of trouble never gets old, the cover system allowing for some frantic gunfights. The "dead eye" slow-motion aiming and firing never gets old.
Getting about on a horse is also a lot of fun. A faster way to get about, but not so fast that it undermines the scale of the game world.
As well as working as a superb "sequel" to Red Dead Redemption 2, the included Undead Nightmare expansion is an interesting addition. At once very peculiar and fantastic, Undead Nightmare thrusts players into a Wild West with zombies.
A completely separate story from the main campaign, this Twilight Zone-style tale of the macabre starts with John Marsden's family getting infected with a zombie plague. Tying them up, our hero heads out into a world where the dead are walking the Earth.
From clearing zombies from a cemetery as they claw themselves from their graves to aiding survivors in settlements, John roams the huge map looking for a cure that will save his family.
Not only is Undead Nightmare a great reimagining of Red Dead's Wild West, but it's also one of the best zombie games ever made. A great story coupled with the unrelenting zombie horde makes for an exciting zombie shooter with a difference.
Revisiting Red Dead Redemption on Switch, I was able to play one of my all-time favourite games on the go. This version doesn't miss a beat. Sure, the fidelity on a big screen is a bit lacking, but on the Switch's built-in display, the game looks fantastic.
It may be over a decade old, but in my opinion, Red Dead Redemption is one of the best games available on the Switch. And it's even better if you've played Red Dead Redemption 2.
Verdict: 9/10