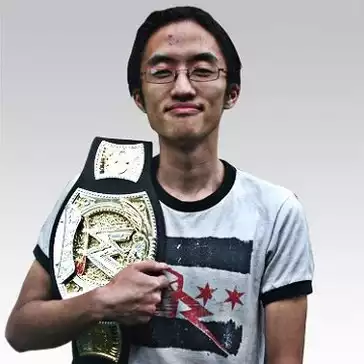 By Damian Seeto, Gaming Contributor
NBA 2K23 felt like a breath of fresh air mainly because Visual Concepts reintroduced the Jordan Challenge mode that first appeared in NBA 2K11. In this mode, players were able to relive the legendary career Michael Jordan had in the Chicago Bulls.
Trying to emulate the same success, NBA 2K24 features a similar mode that focuses on the late, great Kobe Bryant. NBA 2K24's mode is called 'Mamba Moments', and this focuses on Kobe's famous career when he played for the Los Angeles Lakers.
The only problem I have with Mamba Moments is that they have cut the mode in half compared to last year's Jordan Challenge. NBA 2K23 featured 15 of Jordan's most famous moments, while in NBA 2K24, you can only play through seven games featuring Kobe Bryant.
That being said, it's still a fun and challenging mode that celebrates Kobe's hall-of-fame calibre career. Some of the challenges you have to complete include scoring 65 points in one game, getting 12 three-pointers, and even winning the NBA championship against the Boston Celtics in 2010.
Much like the Jordan Challenge, you are still able to adjust the game sliders if you want to score more easily. However, there were some challenges I still struggled with, like grabbing ten rebounds in one game. Getting rebounds can be difficult because Kobe Bryant isn't a centre, so it's harder for him to get the ball when deflected.
Anyway, aside from Mamba Moments, NBA 2K24 should still feel familiar for those who have been playing NBA 2K video games in the past. NBA 2K24 still retains the series' award-winning gameplay, as the on-court action is as realistic as it gets. Not to mention, 2K24 still has the best-looking graphics for any modern sports game out there.
In terms of gameplay, you can still expect NBA 2K24 to deliver the best basketball simulator in video gaming today. Whereas in the past, you could sprint and slam dunk all of the time, 2K24 offers more realistic gameplay. You really need to outwit other players and the AI to find open shots and opportunities to pass the ball around your teammates.
The game also forces you to make use of each player's strengths on the court.
Players like Stephen Curry can pretty much throw a three-pointer anywhere on the court, while Michael Jordan is good at driving himself into the paint. In contrast, centres like good old Shaq are great at blocking and defending the paint.
Another mode that people will be diving into is the annual MyCareer mode. You create your own player nicknamed 'MP', who is a third-generation NBA talent. Your goal in the game is to become the GOAT (Greatest of All Time) because you're hyped to be the biggest young rookie talent since LeBron James.
What I like about this year's career mode is that Visual Concepts has rendered an all-new city for you to explore. The city is Miami-inspired because it's near the beach, and the neon lights glow when you are walking at night. Not to mention, this year's mode is more basketball-focused because you can concentrate on your NBA career if you choose to ignore the sidequests.
The main problem I have with MyCareer this year, though, is that NBA 2K24 makes your player so weak and useless. I chose to be a 3-point specialist like Stephen Curry, but my first few games were abysmal. I was never able to land a mid-point shot or a 3-point shot during the beginning of my NBA career.
The only types of shots I was able to make were easy, undefended layups. I remember playing NBA 2K15 nearly a decade ago, and I was able to shoot three-pointers early on in my career in that game. In NBA 2K24, you have to grind for a very long time in order to afford more VC (virtual currency) to boost your playing stats.
It's not just your stats that cost money too. If you want to wear different clothes while you're exploring the town, that costs VC, too! It appears as if 2K Sports is hoping people will pay real money in order to get VC quicker than grinding for the currency for hours on end. This is a shame because the grind wasn't this bad in last year's game.
Speaking of paying real money, one mode I usually avoid every year is MyTeam. This is a mode where you can make your own team, although you can only attain players randomly by opening lots of card packs. The annoying part is the random nature of getting cards because there's no guarantee that you will even get a chance to play as your favourite player.
It's a pay-to-win system because only people who have a lot of money will be able to get the best cards. You can play online with other players in this mode, but I choose not to get very far because I don't feel like paying more money for a full-priced game.
The last major main mode in NBA 2K24 is MyNBA, and this is where you can go through an entire NBA season. I'm a little disappointed that MyNBA is the only way you can access the 3-point contest and the Slam Dunk contest. I remember over a decade ago, they had their own separate modes, and they were much better than they are now. NBA 2K8 still has the best Slam Dunk contest mode in NBA 2K history!
Aside from Kobe Bryant's Mamba Moments, NBA 2K24 still feels rather similar to last year's NBA 2K23. However, the emphasis on heavy microtransactions will put off some gamers who like to play the MyCareer and MyTeam modes. Other than that, the gameplay and graphics in this game still shine above other sports games.
Verdict: 7.0/10