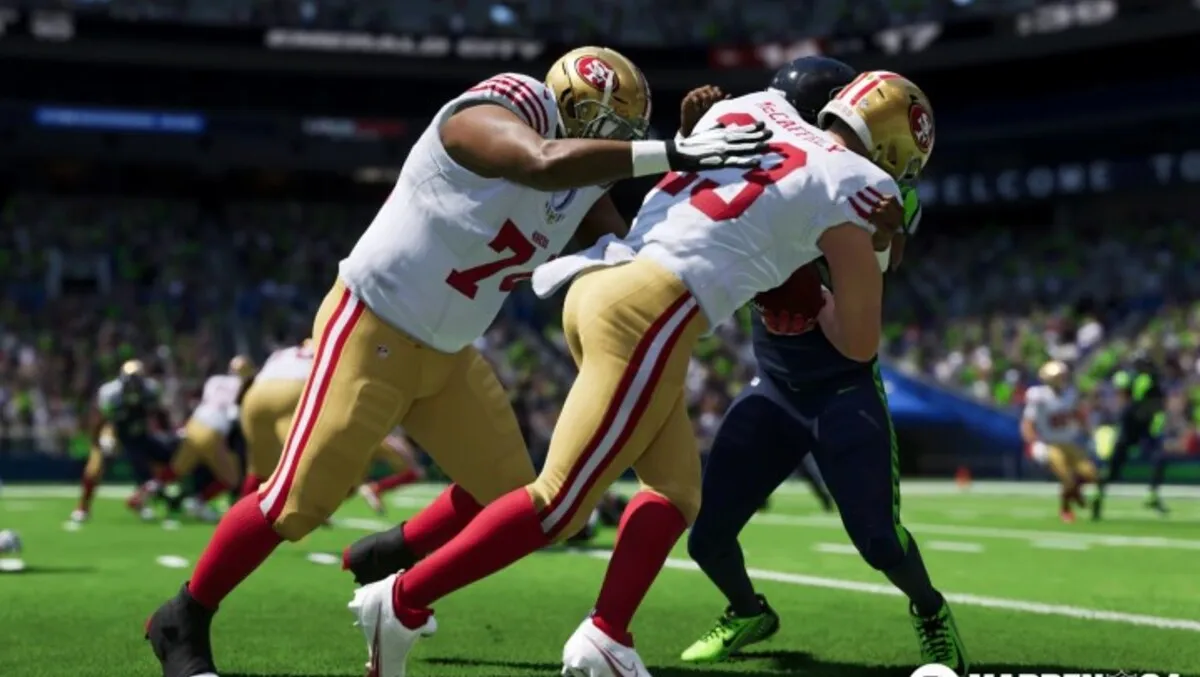 Game review: Madden NFL 24 (Xbox Series X)
There was a time around 20 years ago when video gamers were lucky enough to play more than one NFL video game every year. Back then, we had Madden, NFL 2K, NFL Gameday, and several other franchises from different developers.
Sadly, things died in 2005/2006 when EA signed an exclusive deal with the NFL to make Madden the only simulation American Football video game available on the market. Madden became a monopoly, and the quality of its video games started to dip due to the lack of competition.
If you look at the user review scores for recent Madden video games, you can see many gamers don't like what the series has become. Not only is the gameplay inferior to NFL 2K5, but features from older Madden titles have been removed for some reason.
Thankfully, a returning feature has come back in Madden NFL 24. The training mini-games are back, allowing you to practice both offensive and defensive drills to improve your team's chemistry on the field. It is also a great way for beginners like me to get used to the game's controls and learn the sport's rules.
Before I dived into an actual match, the first mode I wanted to play was Superstar mode. This is the game's big career mode, where you create a rookie in hopes of making him into a Super Bowl champion one day.
I have to admit, though, that the creation options for your player are quite limited. I wanted to create someone who was bald and had a goatee, but there was no bald option to select! Instead, I had to create someone with long hair that looked like WWE Superstar Roman Reigns.
Superstar mode is quite cool because you can play in various different positions apart from just being a quarterback all of the time. Inside the Superstar mode, you can also do some of the same mini-games to boost your player's stats.
Another neat feature of Superstar mode is that you can play through the highlights of each game. You don't have to play through the entire match because that would be too long to endure!
Madden Ultimate Team is another mode that many fans will be happy to see, although it's still a controversial mode for some. This is because the mode is pay-to-win because people who pay real money will get the best cards and stats for their teams. Because of this feature, I didn't play this mode as much as the other modes in Madden NFL 24.
Probably the biggest and most popular mode in Madden NFL 24 is Franchise mode. People loved Franchise mode in older Madden games and NFL 2K, but recent efforts have been lacklustre to many. Thankfully, Madden NFL 24 tries its best to add more features to the Franchise in order to satisfy hardcore fans.
Much like Superstar mode, Franchise mode also adds the Training Camp, where you can play through 26 different mini-games. Depending on your performance, you can earn a Gold, Silver, or Bronze medal, and this, in turn, helps you upgrade specific players.
The trade system has also been overhauled after some criticism in recent years, now allowing you to involve up to six players in a trade, which is up from three last year. This also allows for better trade balance, which seemed to be a major pain point in recent iterations.

Franchise mode also now has an in-game toggle that allows you to turn off the Home Field Advantage feature within Franchise as well. Sometimes, you just like to play some pure football, and the various advantages can really get in the way of that, so being able to turn it off without having to go out of a game entirely is a great addition.
Franchise mode is much more than just playing the games, as you also have GM duties to take care of, such as roster management. Working with the real-life salary cap can often make this much more difficult, but now the game has introduced two new features to help with this.
Contract restructuring to move money around to future years allows for additional or larger other signings. 5th Year Option is something that can be added to players who were drafted in the first round and can be done after the player completes their third season. This has been in
Madden games in the past, but now it is made part of the process to where you cannot miss it.
Team relocation options in Franchise mode have also been greatly increased, allowing you to move to new cities such as Honolulu, Hawaii, Omaha, Nebraska, or even Tokyo, Japan.

In terms of gameplay, Madden NFL 24 builds on last year's new gameplay system, known as FieldSENSE, which has evolved even further now. This allows for even more realism on the field. The in-game AI has improved to allow for smarter gameplay all around you, including offensive line blocking and more.
This is paired with the new SAPIEN skeleton technology that allows the character models to perform with even more fluidity than ever across all areas of their bodies. This includes much more realistic motion with joints when making cuts in the grass and more.

Some Madden veterans will be disappointed that several glitches and inaccuracies still happen in Madden NFL 24. While the addition of referees is a nice touch, there are still no cheerleaders, and the halftime and post-game presentations are lacking behind more modern video games like the NBA 2K franchise, for example.
Graphically, Madden NFL 24 still uses the Frostbite engine that was originally used for EA's Battlefield games. Some people may say this game engine is flawed because you still see the same glitches and collision errors. For example, many times, the ball may go through a player's hand, and he won't catch the ball. Other times you may see too many players diving on top of each other, looking like a huge mess on the field.
Aside from the gameplay, probably one of the game's biggest flaws is the performance of its own menus. Madden NFL 24 has the slowest menus I have ever seen in a modern video game. It doesn't matter if you are playing this game on PS5 or Xbox Series X, navigating through the menus still takes a long time to load and function!
While Madden NFL 24 brings back mini-games and improves the on-field gameplay, it's still not enough to bring back older fans of the series. The game is still buggy, and the presentation isn't up to par compared to its predecessors. It's an improvement over Madden NFL 23, but not by that much.

Verdict: 7.0/10