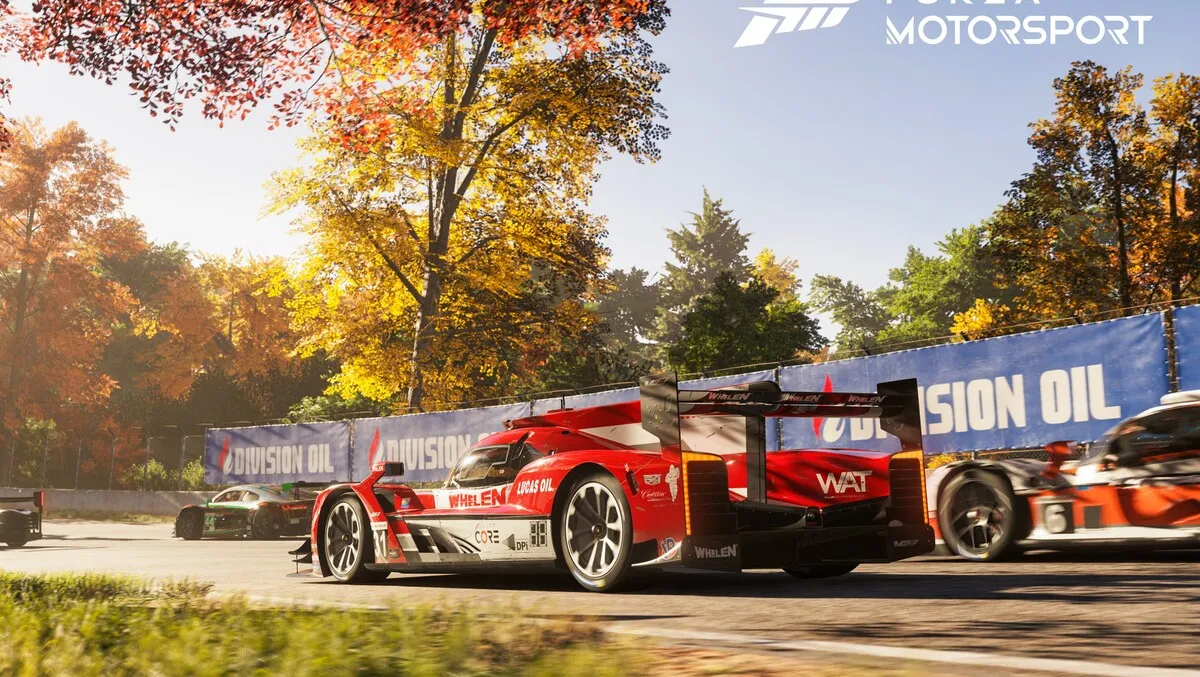 Game review: Forza Motorsport (Xbox Series X)
2022 wasn't really even an eventful year for AAA Xbox exclusives, as not many games were released that year from Microsoft-owned studios. Well, things are shaping up much better in 2023 thanks to the releases of Redfall, Starfield, and now Forza Motorsport.
If you have not been following the series, Forza Motorsport should actually be called Forza Motorsport 8 since the 7th game in the series was released for Xbox One consoles and PC in late 2017. For whatever reason, Turn 10 decided to 'reboot' the series, so this is why this game is simply called Forza Motorsport.
Unlike the Forza Horizon series, which caters to casual gamers, Forza Motorsport is strictly about professional circuit racing. While you can alter the controls to make it more casual-friendly, some gamers may want to tinkle with the settings for a more realistic racing experience.
Probably the best way to experience Forza Motorsport is by playing with a decent racing wheel. This is recommended if you want to practice your driving skills or want to be a professional eSports player. Sadly, I don't own a gaming racing wheel, but the 8th Forza Motorsport game is still very much playable on a standard Xbox controller.
Before you play Forza Motorsport, the one thing that will immediately blow you away is its beautiful graphics. Forza Motorsport 7 looked pretty decent on Xbox One X a few years ago, but Forza Motorsport on Xbox Series X needs to be seen with your own eyes to fully appreciate its beauty.
Much like many current-gen video games, this game allows you to play it via three different graphical settings. Performance mode is the default setting, and this sets the game at 4K and a blistering 60fps. There is also a ray-tracing setting that gives off much better reflections. Lastly, there's the graphical fidelity mode, where the game runs in full 4K but is dipped down to only 30fps. 60fps is the best way to play the game, in my personal opinion.
In terms of gameplay, there are many settings that you can assign depending on your own experience playing racing video games. If you are a true beginner, you can set the game so that it can automatically brake for you whenever you enter a bend or curve on the track. For racing veterans, you can turn all the assistant settings off, so you have to race on your own. As a person who's not a heavy driver, I opted to turn on some settings but turned off the automatic braking.
Much like many other modern racing games, as a default, there is a helpful racing line that shows you the optimum route to take while you are driving on the tracks. For a driving newbie like me, the racing line is very useful to tell me when to brake when I'm entering a corner. It also helps me to prevent crashing into a wall all the time!
Sadly, Forza Motorsport 2023 lacks variety when it comes to offering different game modes for you to sink your teeth into. Most people will start off playing the lengthy Career mode, where you obtain cars and win lots of races against the AI.
The Career mode is quite linear because you have to race in the events in order, so you cannot pick the harder events first. Many of the race events also require you to drive a specific car before you can enter some championships.
Career mode also adds a Practice Mode before every race that you enter. You have to race a minimum of three laps during practice if you want to earn some XP and credits. If practising sounds too tedious for you, you can thankfully skip it and go directly to the race.
Speaking of XP, levelling up is important because you cannot upgrade your car until you reach a certain level. Aside from winning races, you can also level up by driving really well during segments of a race. You will be graded out of a score of 10, and you get more points the higher your score is.
The only thing I don't like about Forza Motorsport is that there aren't many other game modes available this year. Developer Turn 10 said drifting won't be a feature at launch, and it's sorely missing. Drifting is something that has been featured in other Forza games in the past.
Unlike Gran Turismo 7, Forza Motorsport also doesn't have license tests or missions for single-player content. The only other major single-player game mode you can partake in is Rivals, and this is where you have to beat ghost time trials.
There is also Free Play available, where you can race on any track and use any car you wish.
Another thing this game sadly lacks is split-screen multiplayer. Ride 5 featured split-screen multiplayer not too long ago, and this didn't harm the graphics or gameplay. I'm pretty sure the Xbox Series X console would have been powerful enough to deliver split-screen gameplay. You can only play online multiplayer, but this comes at a cost because you need to pay for Xbox Live Gold in order to access it.
While Forza Motorsport excels when it comes to gameplay and graphics, it sadly misses the mark when it comes to variety and game modes. I'm hoping more features are added to the game in the future with updates and DLC. Aside from this, Forza Motorsport is still fun if you like racing simulators.
Verdict: 8.0/10