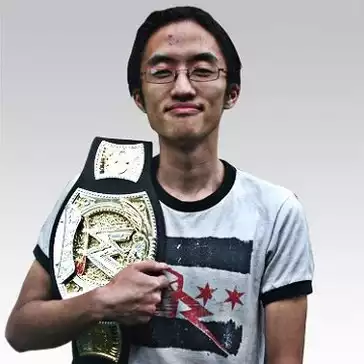 By Damian Seeto, Gaming Contributor
For the past 15 years, the only professional wrestling company that has made major video games has been the WWE. The last major wrestling video game not from the WWE was TNA: Impact which was released for the PS3/Xbox 360 era in 2008.
While Impact Wrestling has fallen in popularity, another wrestling company has now taken its runner-up position. Aside from the WWE, many professional wrestling fans now enjoy watching All Elite Wrestling, which started back in 2019.
Even though AEW is only four years old, the wrestling company has still managed to secure a ton of old and new wrestlers for its roster. Some older fans will remember the likes of legends such as Sting and Chris Jericho. Some of the newer wrestlers people might like are Britt Baker, MJF, Jungle Boy, and many more.
The first thing you need to know about AEW: Fight Forever is the fact that it's not trying to compete with the WWE 2K video games. AEW itself is calling AEW: Fight Forever an arcade-style wrestling video game that takes inspiration from the N64's WWF: No Mercy video game.
Due to this, AEW: Fight Forever purposefully has outdated-looking graphics. While WWE 2K23 strives for ultra-realism, the character models in AEW: Fight Forever looks cartoonish in comparison. Some wrestlers like Sting and Powerhouse Hobbs look great, but some others look kind of off.
The overall presentation in AEW: Fight Forever is lacking in effort too. For example, this game doesn't even have full entrances for each wrestler. Instead of walking to the ring, wrestlers just parade around the stage for less than 10 seconds, and that's their entire entrance!
The lack of entrances just looks lazy and unfinished. Even WWF Attitude from 1999 has full entrances, and that game was released for the PSOne! Another thing that this game lacks is in-game commentary too. The game just feels awkward and silent without any of the real-life commentators talking about the in-ring action.
The lack of voice acting also breeds into the single-player mode called 'Road to Elite' too. It's not a huge loss, but again it just feels weird without voice acting, considering the WWE 2K video games use wrestler voices in most of their game modes.
While the presentation is lacking, thankfully, the gameplay in AEW: Fight Forever is mostly decent. Wrestlers don't have as many moves as the WWE video games, but most of their finishers and signature moves have been left intact.
It appears this game is animation-based because it does not look like the moves have been motion captured. When wrestlers are running toward the ropes, you can tell they look stiff and awkward. Aside from that, though, most of the moves look accurate to their real-life wrestler counterparts.
The only thing I don't like about the gameplay is that the move list is limited, and there's a time limit to when you can use your finisher. Unlike in the WWE video games, you cannot store your finishing move to use it later in the match. You're forced to use it immediately, or else it goes away until you are able to regain momentum again.
In terms of match types and game modes, there are a few new features in AEW: Fight Forever that you won't ever see in a modern WWE video game. Exclusive to AEW: Fight Forever is the 'Exploding Barbed Wire Death Match'. This is where the ring is surrounded by barbed wire, and wrestlers can "explode" if they touch the ring ropes. It's a neat gimmick, and it's sure to please fans who watched the match in real-life in 2021.
Another thing that this game has is thumbtacks. If you choose a lights-out match, you can grab thumbtacks from under the ring and slam your opponent on them. The thumbtacks literally stick onto the wrestler's back, and you can witness their blood trickling off their body. This reminds me a lot of the hardcore style matches that used to be in the now-defunct ECW promotion from the '90s.
However, there are some basic match types that are missing in AEW: Fight Forever. The classic 'Steel Cage' match is nowhere to be seen in AEW: Fight Forever. This is rather odd, in my opinion, because 1998's WWF Warzone had a steel cage match back in the day! There are also no backstage areas for wrestlers to fight in, which is a bit of a shame.
Aside from the usual exhibition matches and online modes, AEW: Fight Forever's main single-player campaign is the aforementioned 'Road to Elite' story mode. The neat thing about this story mode is that you can choose whoever you want to be. You can play through this mode as yourself or any of the male or female wrestlers on the main roster.
This mode allows you to play through a calendar year in AEW, where you could be fighting for the tag team or world titles. Sadly, Road to Elite isn't as long or involving as the career mode in WWE 2K23, though. It's quite linear for the most part and very short too.
That being said, what I like most about Road to Elite is that the game doesn't force you to win every match. You can choose to lose some matches, although this will result in a different outcome to your current career. Despite being short, there is some replay value on offer here to go through the different scenarios.
Lastly, this game also offers several options to create your own content in the Creation Suite. It is here where you can create entrances, wrestlers, teams, or even your own arenas. However, you sadly cannot share any of your creations online, which is very annoying.
Overall, AEW: Fight Forever is a decent first effort, but the game is missing several features that would have improved my experience with it. The game needs more moves, better entrances, and more match types for it to meet my high expectations of being a fun wrestling game.
Verdict: 6.5/10