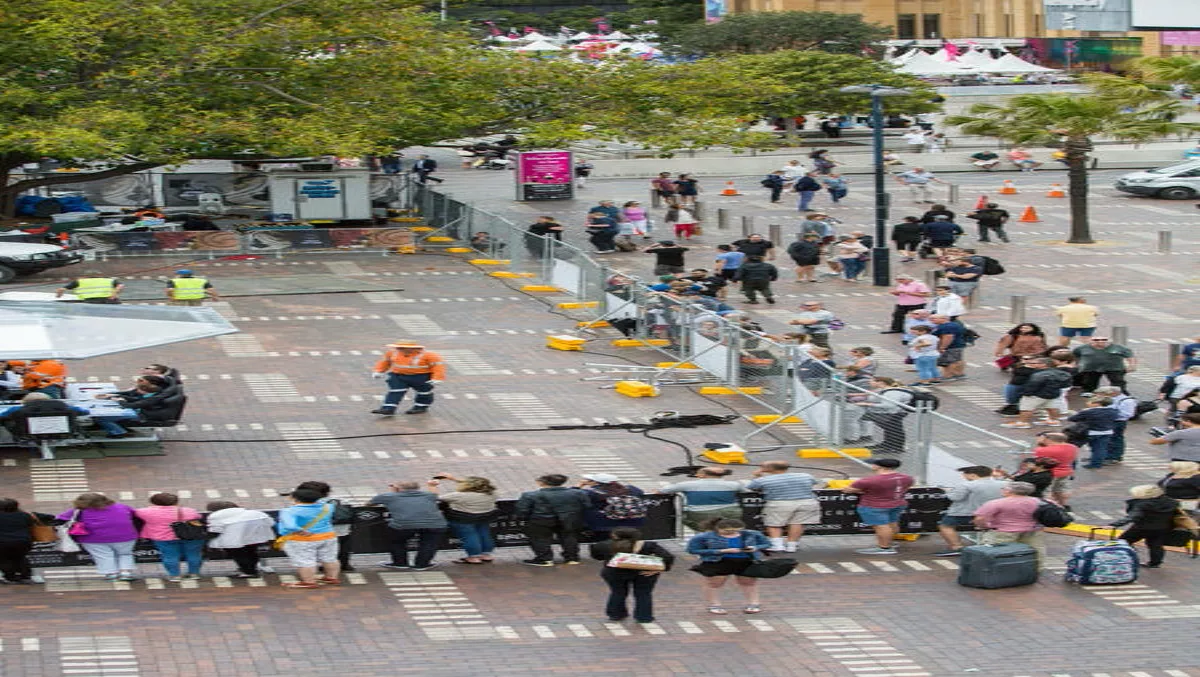 Gallery: Macquarie Telecom takes partners sky high
FYI, this story is more than a year old
Macquarie Telecom sent customers and partners into the sky last week, with a partnership with Dinner in the Sky by Vino Paradiso festival.
Patrons of Macquarie Telecom were treated to amazing views of Sydney Harbour, wining and dining 50 feet above ground at the rocks.
Luke Clifton, Macquarie Telecom group executive says his company likes to make a name for itself by taking different approaches.
"We like to do things differently to other telcos," he says.
"That's what our #SoUnTelco campaign is all about – it means fun experiences like this, highlighting our excellent customer service, hiring locally and helping young Australians develop their careers. We work with Australian mid-to-large businesses, which are often overlooked by other telcos, so we aim to do better by them.
Dinner in the Sky provides an opportunity for a dinner table of 22 people to be lifted into the sky, with fine foods offered from specific suppliers.
It follows another lunch in the sky event held by the Macquarie Telecom in Perth during April.
The partnership is part of Macquarie Telecom's #SoUnTelco campaign, an initiative that aims to humanise the company and provide differentiation through people-focused experiences.
The Telco says the campaign has resonated well with customers and partners, leveraging Macquarie's Net Promoter Score (NPS), an index which ranges from -100 to +100.
Clifton adds, "Most other telcos' NPS scores hover around zero and many go below it – ours is pushing towards +70. We're streets ahead of any other telco in Australia.
"We've made our business about our people and our customers, doing things our competitors can't or won't do and going the extra mile – the results are clear to see.
Macquarie Telecom says other aspects of the campaign include a major drive to hire locally and support and develop Australia's tech and telecoms talent pool.
Macquarie Telecom runs an annual graduate program and partners with University of Technology (UTS) as part of its Student Accomplish program to provide coaching to students on CVs, mock-interviews and guide them to developing successful careers.
The event partnership comes on the heels of what Macquarie Telecom describes as a successful few months.
This includes the launch of the company's SD-WAN service, which is now being used by more than 150 customers.