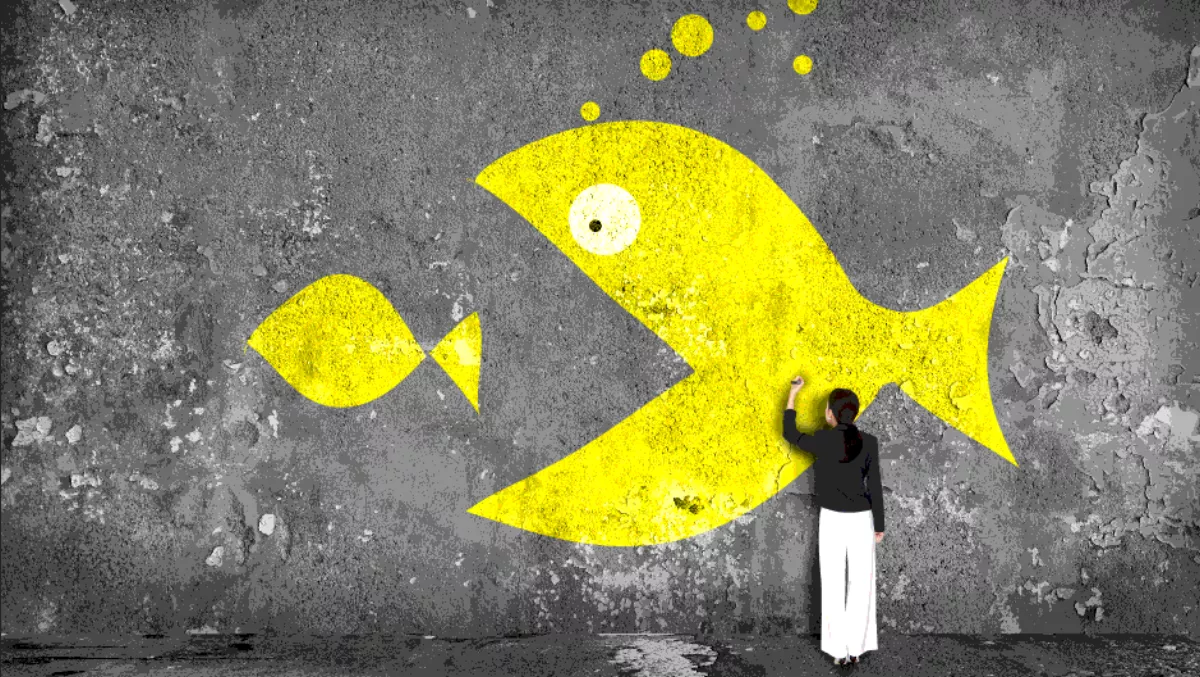 Fusion5 snaps up Myriad IT to expand presence in Australasia
FYI, this story is more than a year old
Australasian business solutions provider, Fusion5, has announced a merger with Australian technology business, Myriad IT.
The union pushes Fusion5's portfolio out to over 750 customers and close to 350 staff across nine offices.
The merger with Myriad IT is Fusion5's first major move for 2017, and follows several other strategic acquisitions in 2016 - these include the acquisition and integration of Koorb Consulting's Microsoft Dynamics CRM and SharePoint practices, and the acquisition of BPR Solutions, one of the first NetSuite Certified Solution Partners in Australasia.
Myriad IT has 55 staff across Melbourne, Sydney, Brisbane and Adelaide, and in addition to the four shareholders, will be joining forces with Fusion5's own.
The company implements and supports a wide range of solutions and services across ERP and CRM applications, IT infrastructure and managed services. Myriad IT have maintained strong partnerships with Oracle and Microsoft to provide innovative solutions for public cloud and enterprise mobility.
Fusion5's chief executive, Rebecca Tohill, says it is a great match for both companies, their staff and customers.
"With Myriad IT's 18 year track record of success in markets similar to ours, we see great benefit in bringing our Australian businesses together," Tohill says. "Myriad IT's skills complement and extend ours, while we offer new solution sets, customers, and partners to theirs.
According to Tohill, there is already significant momentum building, with their respective JD Edwards and CRM teams discussing customer requirements and market opportunities.
"Together, Fusion5 and Myriad IT make the most diverse, capable and talented Oracle JD Edwards team in Australia and New Zealand," says Tohill.
"A significant number of customers rely heavily on JD Edwards to run their businesses, and our goal is to be their partner of choice. Myriad IT's in-depth IT skills readily transfer to our other customers across IT service management, CRM, infrastructure, app development, human resources and payroll.
Myriad IT's managing director, Heath Ragg shares Tohill's sentiments.
"It made sense to combine Fusion5 and Myriad IT to create a powerhouse of business technology skills, offerings and partner relationships," Ragg says.
"With greater scale, we will be able to commit even more resources and staff to R-D and custom development which are our strengths. This merger will provide great opportunities for our staff and ensure we can continue to provide our customers the best the market can offer.
The launch date for the expanded version of Fusion5 Australia is April 3rd 2017.