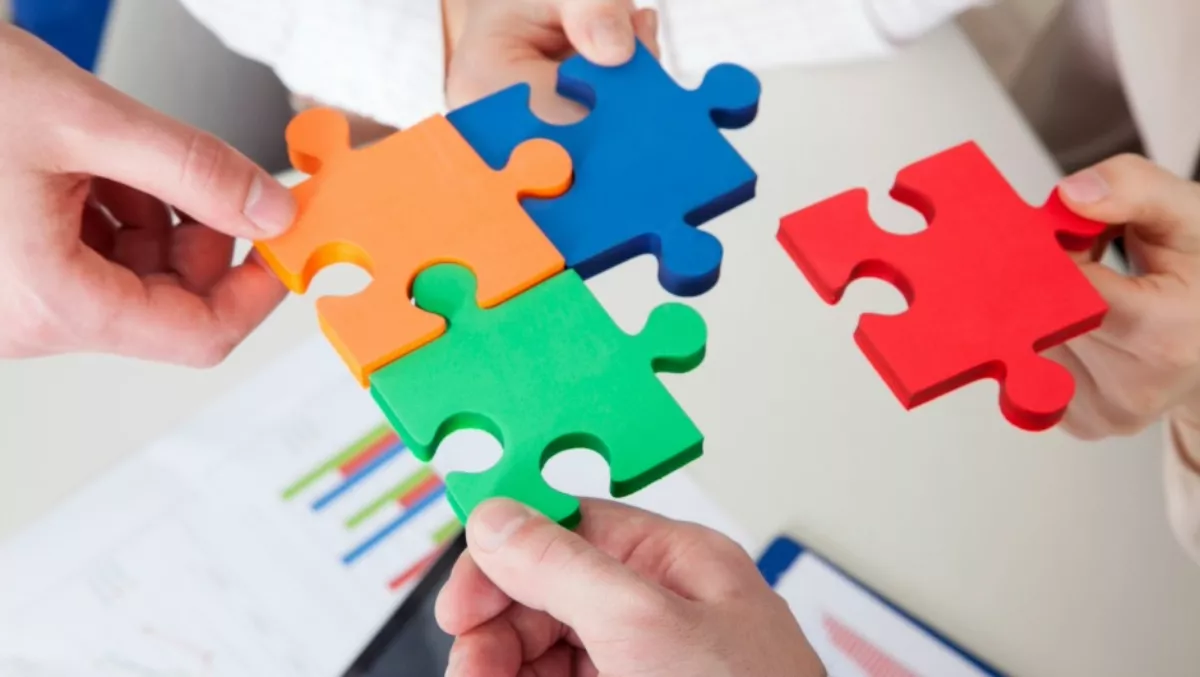 Four heavyweights partner up to release new Transport SDN solution
FYI, this story is more than a year old
NEC and Netcracker have announced that in partnership with Infinera and Juniper they have released a new Transport software-defined networking (SDN) solution designed to transform how networks are managed and controlled.
Combining the strengths from each corporation, the companies assert the partnership enables a compelling new Transport SDN solution that provides full visibility across all IP, optical and microwave domains, including SDN and traditional network environments, optimizes network utilization and automates service provisioning and path restoration.
The companies boast that service providers will benefit hugely as it enable network transformation that intelligently adapt to the dynamic requirements of end users with the ability to carve out network slices for specific services end-to-end.
This then makes it possible to accommodate changing traffic patterns and on-demand customer requests, deliver an improved customer experience and produce significant cost savings by optimizing capacity usage.
What's more, the companies affirm the solution also empowers service providers to automate their network service infrastructure, enabling them to focus their resources on expanding revenue opportunities while optimizing their service costs at any given time.
"Service providers need a master Transport SDN solution that optimizes network traffic and automates configuration to maximize performance across all transport layers," says Shigeru Okuya, senior vice president at NEC Corporation.
"With the support of our partners, NEC and Netcracker ensure that our customers can leverage best-of-breed solutions with minimal risk to enable end-to-end network automation and control."
Chief technology officer for SDN/NFV business at Netcracker, Aloke Tusnial says it is bringing in a new era of innovation.
"We are excited to bring this new solution to market, showcasing how virtualization can enable a completely new set of automation and optimization opportunities to enhance networks with innovative visualization, operations, optimized capacity planning and utilization functionality," says Tusnial.
"By partnering with industry leaders like Juniper and Infinera, NEC/Netcracker is bringing a pre-integrated best-of-breed solution that offers customers flexibility and choice in fundamentally rethinking their network design and level of automation."
Corporate vice president of partners and alliances at Junper Networks, Brian Rosenberg shares these sentiments.
"Juniper Networks is committed to improving network automation so our customers can respond to changing traffic patterns with speed and agility, while optimizing network utilization," says Rosenberg.
"We are excited to partner with NEC/Netcracker to enable service providers to accelerate automation to meet network demands through the new Transport SDN solution."
Vice president of business development at Infinera, Serge Melle says the partnerships are invaluable.
"Infinera's goal is to provide highly scalable, automated and open Intelligent Transport Network solutions for our customers as they address a new era of more dynamic and ever-greater bandwidth demand," says Melle.
"To this end, we are pleased to partner with NEC/Netcracker and Juniper to deliver a best-in-class multi-layer IP plus optical SDN networking solution."