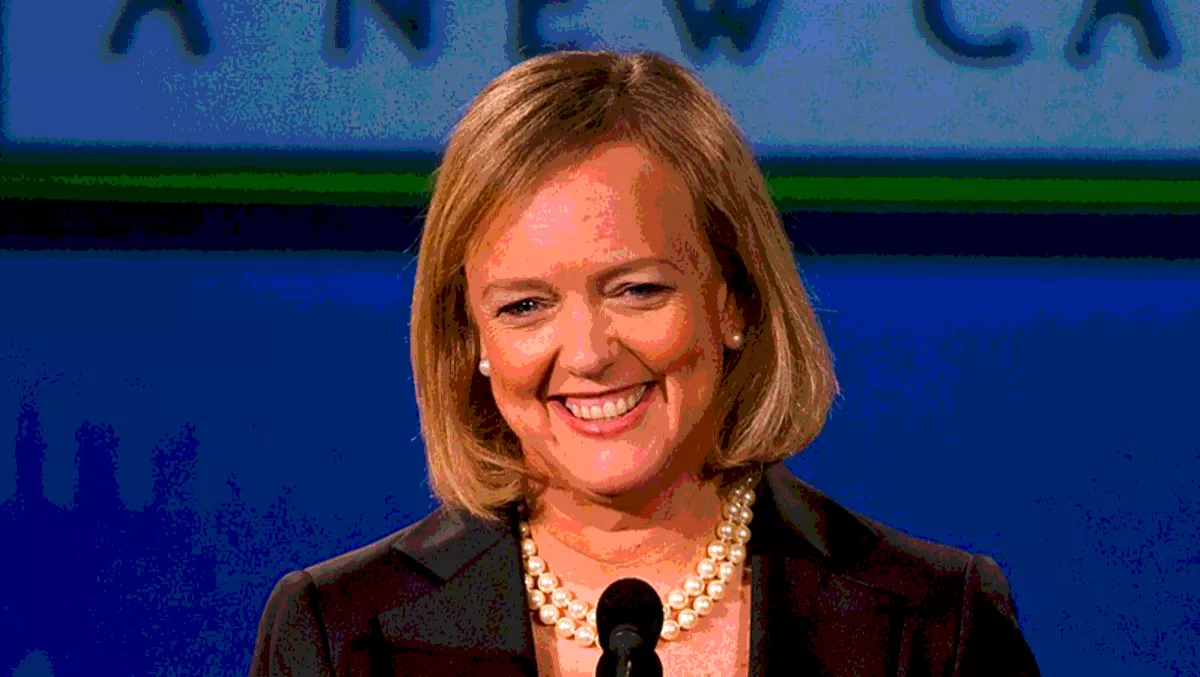 Former HPE boss Meg Whitman makes move to new media production
FYI, this story is more than a year old
Meg Whitman, who resigned as CEO of HPE at the start of this year, has taken a position as CEO of NewTV, a mobile media production company.
Whitman will be working on the project with Jeffrey Katzenberg, founder of NewTV, co-founder of Hollywood giant Dreamworks, and former Dreamworks Animation CEO.
Whitman says, "When I announced that I was leaving HPE, I had planned to take some time off and think about 'what's next.' That is when Jeffrey Katzenberg, who is a close friend, called me to discuss NewTV.
Katzenberg's new venture, under the eaves of his new WndrCo company which he established in early 2017, aims to disrupt the current production format and bring the production values and story-telling quality of Hollywood to the on-the-go market with videos under 10 minutes each.
"As CEO and employee #1, I have the opportunity to create a company that I believe will transform an industry," Whitman adds.
"Building a global technology and media company is as big and exciting as it gets. I wholeheartedly share Jeffrey's belief that NewTV is the next big and transformative touchpoint in entertainment.
Whitman describes the name NewTV as a 'working name', which highlights the early stage at which she is taking the reins of the company, and her background in the IT industry indicates the direction that she and Katzenberg intend to take the company.
Deadline Hollywood reported that at Cannes Lions in June of last year Katzenberg said of NewTV, "I'm trying to pick from the past and adapt it to today.
He added, "The reason why I'm convinced the timing is right and it's going to happen is that today you have these devices with you all the time.
The CEO role at HPE will be taken over by the company's current president Antonio Neri at the beginning of next month.
At the time of her departure Whitman spoke highly of both her former employer and Neri saying, "Today, Hewlett Packard moves forward as four industry-leading companies that are each well positioned to win in their respective markets. Now is the right time for Antonio and a new generation of leaders to take the reins of HPE. I have tremendous confidence that they will continue to build a great company that will thrive well into the future.