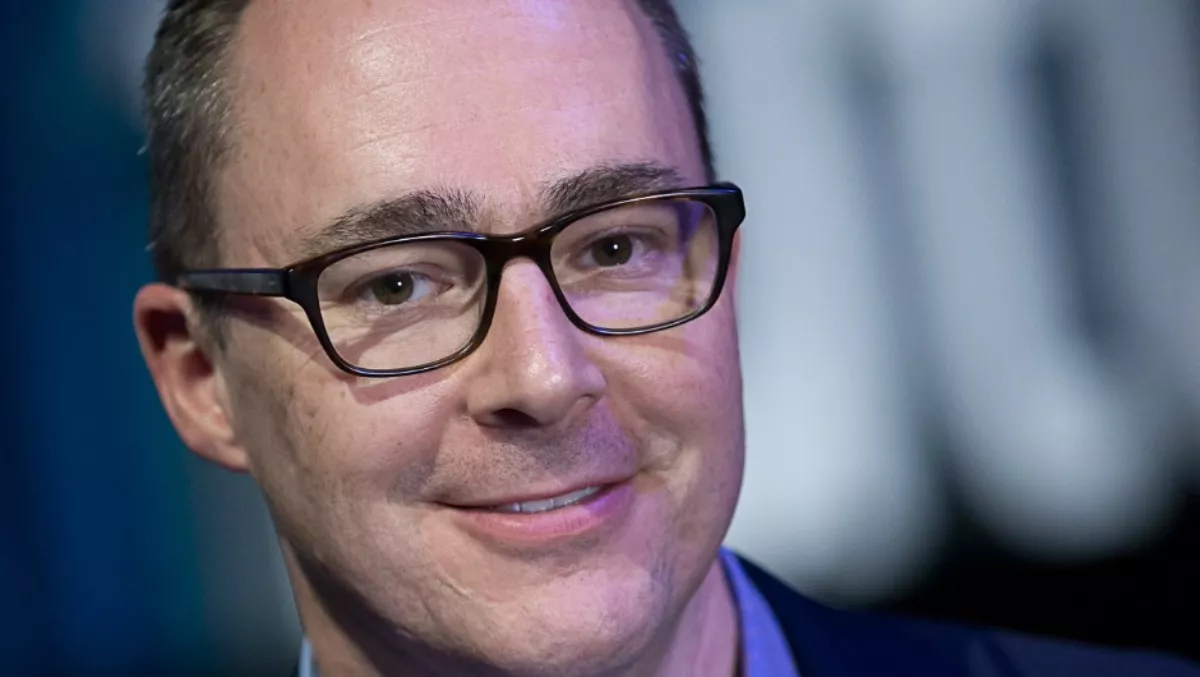 Five key takeaways from Microsoft's partner conference
FYI, this story is more than a year old
Differentiation, partnership, and Microsoft's re-embracing of ISVs in a world where cloud is now everything – for Microsoft at least – were topics attendees at this year's Microsoft Australia Partner Conference couldn't miss.
Cloud is everything
A year ago, Microsoft's cloud solution provider (CSP) program was still emerging as a player, this year, from the opening keynotes through, cloud was the dominant force, as the vendor called on its partners to 'define your future'.
Gavriella Schuster, Microsoft CVP worldwide partner group, highlighted the opportunity cloud presents Microsoft and its partners, noting IDC forecasts that the public cloud market will hit $195 billion by 2020 with the greater cloud market, including public cloud, private cloud and the services around them, expected to reach $500 million.
Microsoft, however, believes the addressable opportunity for it, and its partners, is six to seven times larger than that.
"We have barely scratched the surface of the addressable opportunity ahead of us," Schuster says. "That's the part that is truly exciting.
Phil Goldie Microsoft Australia director of partner business and development, says recent research with IDC globally showed only 7% of customers had no intention of doing anything in cloud.
"That number is getting to approach nothing. So if you're sticking in a non-cloud world, you are fundamentally in a shrinking, almost close to zero market.
"Then the question is can I deliver sufficient increased value to the customer with what I can offer in the cloud – better features, faster innovation, better products, better customer experience?
"The rest of it is then just about managing risk. There are certainly regulatory things but they're being pretty quickly overcome.
"We're super clear that there is no non-cloud market remaining," Goldie says.
"That's not that everything goes to the cloud, but there is no remaining market for a strictly non-cloud approach.
Changing times
Change may be a constant in the tech sector, but cloud has wrought perhaps bigger than usual changes for both Microsoft and its partners.
Goldie says Microsoft's partner network, noted that one-third of those attending APC this year were there for the first time, including increasing numbers of born in the cloud partners.
He says the vendor now has 3500 cloud partners across Australia – a number that has doubled in the last 12 months.
"One-third of those partners have now realised the unique benefits of moving to higher value, recurring annuity revenue streams on platform like CSP," Goldie says.
"There's massive momentum in terms of our business together, but despite all of that the opportunity that lies ahead remains absolutely stunning.
Goldie says Microsoft will focus on 'continually helping customers deploy and get value from all the technology they've made with us'.
"That remains a big opportunity for everybody.
But the company is also eyeing up new opportunities.
"We've also got big opportunities to grow our share of new multi-billion dollar opportunities like enterprise voice with Skype for Business; or build new practices in areas like security, big data and application development to keep growing the intelligent cloud platform for Microsoft," Goldie says.
"And we're going to build new industry solutions with our amazing cross section and portfolio of ISV partners, building industry-specific value with new types of software and new types of applications.
Differentiate yourself to survive
A key push for Microsoft is to encourage partners to find a point of differentiation.
Schuster says Microsoft is delivering the platform – or ingredients – for partners, who must then take those ingredients and create their own recipe.
Key to creating those new 'recipes' is to move from being a generalist to being a specialist.
"Instead of thinking about being all things to all people, taking any customer that comes in the door, you have an opportunity to be selective, to understand where your profitability is and to focus on that and own that piece of the market," Schuster says.
Michael Wheaton, Microsoft CSP program global director, went a step further, actively encouraging the channel to 'learn to disqualify customers' and not be afraid of passing on some customers and focusing instead on high-profit prospects for whom they can best meet the unique customer needs and build services around them.
Adds Goldie: "It's key for our traditional channel to really think about… specialisation and doing one or two three pieces of the puzzle, and everything else will come from different partnerships.
Partner up, partner
That differentiation is helping make new partnerships more viable.
"It's not as hard as it might sound," Schuster says, of partners partnering up with companies that may in the past have been seen as competitors.
"As partners grasp the understanding of what differentiates them and move away from just reselling services or delivering commodity services, they have an opportunity to say 'this is my niche, what you are doing is complementary to my own'.
Says Schuster: "As you specialise what it drives you to is partner to partner engagement.
"Understanding what your unique value proposition in the market is, what your unique differentiator in the market is, and who your customers are and then looking around and building your own ecosystem.
Welcome back ISVs
And speaking of ecosystems, this year has seen Microsoft re-focused on the ISV community in the wake of cloud's increasing rise – and the need to help partners drive new revenues in order to make up for the move to subscriptions.
"Quite deliberately the software companies, the ISVs, around the ecosystem of Microsoft are taking very much centre stage," Goldie says.
"We've been talking about the need to get focused on differentiation and specialisation, whether at the technology level but increasingly at the industry level," he says, alluding to the increasing need to piece together different components into a unique offering.
He says Microsoft is looking at how to make ISV offerings 'potentially a SKU within CSP'.
One ISV says Microsoft has been 'supportive and understanding' that under cloud 'there needs to be more than what is just put on the table for one product'.
"You've got to maybe end up with 10 products at the end of the day to get back to the same position you were prior to subscription, because that's kind of the ratio," he says.
"The support we're getting from the team around helping partners add more attach rate to those extra products so they increase the revenue, is important.
"So they're looking after the partners who have made that transition. It's not just you've sold Office 365. What else can be thrown in there to increase the revenue rate of the customer and add value back to the customer base.
"It's about understanding that the journey isn't simple to make and it does cost a lot of money across all divisions.