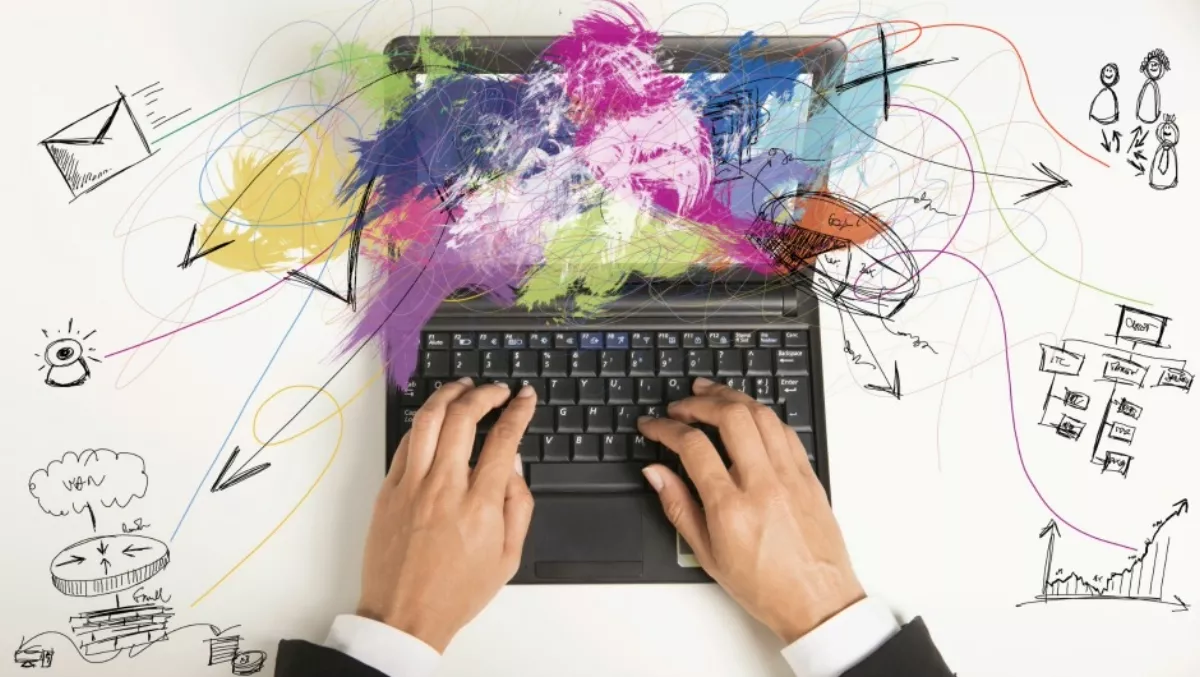 Financial services in the age of IoT
FYI, this story is more than a year old
Even if your company or organisation doesn't provide technology as an end product, pretty soon, your products and services will be inseparable from technology.
Certainly, this is obvious for manufacturing companies whose products are rapidly and increasingly becoming embedded with MCUs, sensors, firmware and other technology to either gather input about its performance or its surroundings or deliver information to its users or both. This is the common world of the Internet of Things (IoT) most people talk and think about.
Clearly, if your washing machine, coffee maker, refrigerator, toaster, light bulb, printer or other device will be embedded with such capabilities, you need to plan for the their incorporation, lifecycle management (in tandem with the product(s), updates and appropriate user experiences with them. This, however, is not news.
What if your organisation is in financial services, say in insurance, investment, retail banking or consumer credit? You haven't any industrial, mechanical or otherwise tangible (in terms of solid form) offerings into which to embed IoT capabilities, so you're off the hook, right? Of course not!
Mobility and the importance of the smartphone (and ultimately a person's entire compute framework encompassing laptops, desktops, smartphones, etc.) have forced you to be able to deliver at least a subset of services to mobile devices. But this is also not news (and by the way, I have seen the cute term "Fin-ternet of Things" used to suggest a relationship between financial services and IoT).
Those same financial services companies face disruption from an ever-increasing variety of entities, many of whom are focused on "micro"-something: micro-insurance, micro-payments, micro-lending and micro-investing are all real examples. And though large financial companies are not today suffering visibly from these competitors, there's a significant risk that they'll be much less attractive to consumers that over the next few years will have moved beyond simply being (technically) mobile to become part of what we call the digital mesh.
These customers will engage with voice-enabled services that in turn have automated, intelligent assistants (or in the near future, bots) carry out tasks on their user's behalf, and they will be a voice command or button push away from conducting business anywhere at any time, because every "station" in the digital mesh will understand who they are as well as the context of their commands.
Before we get there, I'm sure there are rules of engagement to be addressed with respect to regulations, security, etc., but make no mistake — we're headed there. And for traditional financial services organisations to compete effectively in this new world, they'll have to take pages from companies like Amazon or Domino's. Why? These companies' fanatical focus on the customer and their ability to buy products or services has resulted in great technical implementations enabling customers to purchase seamlessly from them across a wide array of environments ranging from Dash buttons and Alexa-powered speakers (Amazon) to Facebook messaging and bots (Domino's).
And the "micro" financial services providers? Startups like Trov (with a total of $38.8M in VC money after closing a $25M Series-C yesterday) offer on-demand insurance for personal items or property via mobile (i.e., I can insure my new bicycle on demand). Acorns (which just received $30M in additional funding from PayPal) offers mobile investing by rounding your credit and debit purchases to the next dollar and capturing the difference for deposit.
What's common for these providers and others like them is (1) their almost total focus on the mobile user, (2) their ability to appeal to those with little time, patience or desire to follow traditional financial product paths (i.e., tech-savvy millenials) and (3) their use of information – with permission – to be able to target market precisely and to upsell and cross-sell regardless of the user's environment. Amazon, Domino's, Acorns, Trov and others like them are ready for the digital mesh: their offerings can be used, bought or administered easily and in nearly any technical environment the customer chooses.
Before a digital upstart begins to pick you apart by offering a service that you could offer if only you were nimble, technically savvy and clever enough to invent it, take a step back…er, forward. Explore new business models and ecosystems (traditional insurer Suncorp partners with Trov in Australia).
Understand the future of the digital mesh and the ability to fluidly understand customer context within it (Ford will embed Alexa voice services in future auto models). But with all this, realise that you will be going to market with and via technology in the future, and your products and services will thrive or die with their ability to take advantage of it – and your ability to develop and deliver to and through it.
By David Yockelson, Gartner Research VP