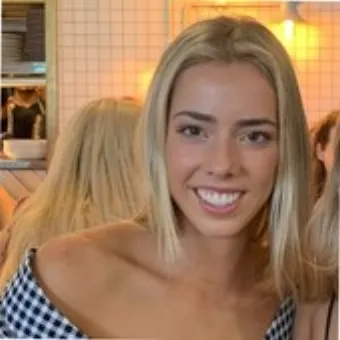 By Kaleah Salmon, Journalist
Fastly has expanded its domains API and TLS capabilities with Domainr acquisition and the general availability of Certainly Certification Authority.
The expert in global edge cloud platforms announced the two significant developments in its domain name API and Transport Layer Security (TLS) capabilities: the acquisition of Domainr, an ICANN-accredited real-time domain availability API provider, as well as the general availability of Certainly, Fastly's publicly-trusted TLS Certification Authority (CA).
These developments aim to significantly advance Fastly's cloud platform as well as its mission to foster a global web infrastructure that is more accessible, trusted and secure.
Todd Nightingale, CEO of Fastly, says: "Through the availability of Certainly and the acquisition of Domainr, we are continuing to empower our customers to own and control what they create and how they create it, all backed by the most trusted and reliable domain availability and TLS experience possible."
"By offering these fundamental building blocks alongside our industry-leading content delivery network, Compute@Edge, and beyond, Fastly is proud to be an engine for the best builders and the best platforms on the internet."
TLS provides security and legitimacy to websites or applications by serving traffic over HTTPS. For TLS to work, domains must be validated and approved by a trusted CA that issues certificates to web servers, thus confirming site ownership.
In response to several CA incidents affecting Fastly customers, Fastly set out to create a modern CA that embraces industry best practices and released Certainly in limited availability in February 2023.
Certainly allows users to create and manage certificates issued by Certainly to secure any website or application programming interface (API) endpoint served by Fastly. By bringing the essential capability of issuing TLS certificates in-house, Certainly gives Fastly greater control over the level of service it provides throughout the entire certification lifecycle, from provisioning to renewing, all backed by Fastly's speedy global delivery network.
By offering a 30-day validity period paired with automation, Certainly achieves a high level of security by reducing the time a compromised certificate is usable. Certainly also simplifies the management of certificates and renewals for hundreds of thousands of domains.
As a direct complement to Certainly's role in verifying the authenticity and trustworthiness of a website and domain, acquiring Domainr will enable Fastly to integrate Domainr's real-time domain availability API into Fastly services and infrastructure.
With direct, privileged access to top-level domain registries, the Domainr API instantly checks if a domain is available with no false positives. The API also helps customers monitor critical domains and uncover at-risk domains before they change hands.
Anil Dash, Head of Glitch and Vice President of Developer Experience at Fastly says: "Domains are one of the primary foundations for trust and identity on the internet, but they have often been complex or inaccessible to work with."
"Domainr is truly unique, and this small acquisition sets the stage for Fastly to innovate in making it faster, safer and easier for everyone to build on the power of domains."
"Just as Fastly's security products look at the entire internet as a whole to anticipate and prevent attacks, Domainr's API and unique view of the domain name ecosystem will enable new ways of preventing risks around domains in the future."
"Added together, Certainly and Domainr are great examples of how Fastly is working to make the entire internet better for all users at every layer of its infrastructure," says Dash.
Domainr also helps developers brainstorm for ideation and creation of app and business names with its instant search and context-aware suggestion capability, highlighting relevant and available top-level domains even if the .com is taken.
Fastly says its customers can now look forward to superior end-to-end services and customer support for all TLS and domain name availability needs as Fastly continues to expand its infrastructure capabilities.