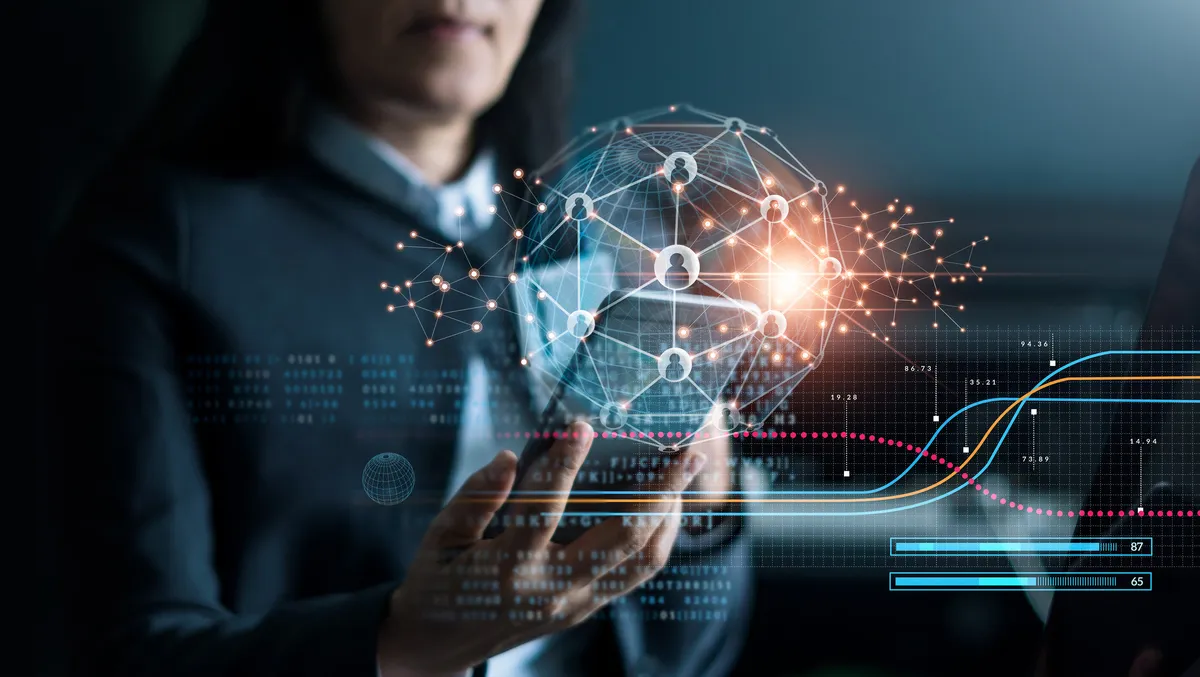 Exclusive: Wiise's purpose-built solutions continue to grow
Wiise is the cloud ERP vendor of choice for Australian businesses. Wiise helps fast-growing businesses manage accounting, operations, payroll, and more in the same system for a 360-degree view that enables efficiency and better decision-making. Every day, the teams at Wiise help small and medium-sized businesses, struggling with outdated processes and ageing business systems, transition to the cloud.
"Wiise is a fast-growing B2B organisation, and with a strong leadership team at the helm, Wiise is set to reach even greater heights this year. We've invested heavily in our systems and processes and have hired some of the best talent out there working collectively towards our shared goal," says Stephen McNulty, COO, Wiise.
Wiise's cloud-based ERP solution
Wiise is a cloud-based ERP platform that is quick to implement without the need for costly customisations. Wiise has built a number of localisations on top of Microsoft's trusted Business Central platform, including Australian bank feeds, seven different industry-specific Charts of Account, and a fully integrated Single Touch Payroll with timesheets.
Its New Zealand offering will be compatible with major NZ banks and feature a fully integrated Inland Revenue-compliant payroll.
Wiise has also built a range of integrations that lets customers connect existing tools and technology solutions such as Shopify, Square, and more with Wiise, giving growing businesses an end-to-end business management solution.
Wiise releases regular product updates, including platform upgrades to ensure its customers continue to have the best user experience, and feature enhancements that make life easy for users.
In October 2022, Wiise launched its Purchase Requisitions feature to help businesses automate the purchase requisitions process and put in place greater controls to get better visibility over internal purchasing.
The team is currently focused on launching its BYOD mobile warehousing solution.
One of the key value propositions of Wiise is making enterprise-grade business intelligence accessible to small businesses. Wiise is designed to analyse live data from various parts of the business and generate predictions and recommended actions. Be it accurate cash flow forecasting powered by Azure AI, reporting tools to help finance teams close out month-end processes faster, or machine-learning capabilities that help manufacturers get greater predictive accuracy across every phase of production — artificial intelligence and machine learning are central to Wiise's productivity-boosting capabilities.
This includes notifying users when they're running low on stock or prompting users when they're required to approve requests.
Wiise CTO Hamish Browne notes, "Our cloud ERP is hyper localised: that is, it's built in Australia for Australian businesses and is supported by a local support team."
"Every one of our localised features and pre-built integrations helps small businesses reduce upfront costs, while the native Microsoft integration allows users to connect to the entire Microsoft 365 ecosystem, including apps on AppSource."
"As a fully managed service, we regularly release new features and carry out platform upgrades ourselves. And because Wiise is cloud-based and doesn't require servers to run, our customers are looking at significantly lower IT and maintenance costs," concludes Hamish.
Wiise's customers and partners
Pre-COVID, small businesses in Australia got by with on-prem and server-based solutions that required staff to be in the office to use. However, the COVID-19 pandemic significantly impacted these businesses and reshaped their view of cloud technologies.
Head of Sales and Channel at Wiise, Lex Feltham notes, "Organisations realised that having cloud infrastructure in place was key to staying operational through the pandemic, which incentivised them to adopt cloud-based business management platforms such as Wiise. In fact, Wiise's first massive growth wave was powered by the pandemic."
Wiise has worked with its network of partners since it launched, and 100% of its business is channel led. Wiise's Go-To-Market machine relies upon its partner ecosystem to co-sell and implement its award-winning, localised ERP solution to drive better customer outcomes.
Behind the scenes, the Sales, Channel and Operations teams at Wiise have been working hard to launch the Wiise Partner Program.
The Wiise Partner Program is focused on an ecosystem of businesses with demonstrable ERP expertise across various industries that can successfully deliver the business outcomes that Wiise customers expect.
"The three tiers of the Wiise Partner Program—Elite, Premium, and Select—represent our partners' commitment to their Wiise practice, quality customer outcomes, and shared growth ambitions," says Lex.
Wiise has approximately 20 partners in Australia across its Elite and Premium tiers, with Dicker Data being one of their long-time distribution partners.
Wiise also has a referral program in the market to recognise that many partners might not have a Wiise practice but might have clients with business challenges that Wiise can solve.
"As a channel-led business in the B2B SaaS space, our implementation partners play a crucial role in the success of Wiise. It's a symbiotic relationship as our partners look to us for product expertise, enablement and marketing support, while their industry expertise and high-quality implementations drive the best outcomes for our customers," Lex concludes.
According to the team, the technology aspirations of Wiise's customers typically fall under two buckets. The first is broad transformation, i.e. 'How can we modernise our business?" and in this scenario, Wiise has a vital role to play as a solution that brings together front, middle, and back-office processes. The second group is made up of customers who want a technology upgrade, i.e. moving from an on-prem or end-of-life ERP to a more modern, nimble business solution such as Wiise. And Wiise's partners deliver value to customers in different ways, ranging from full-service type engagements that involve consulting, design, implementation, training, and support to much more targeted deliveries that solve specific pain points.
To learn more about Wiise and the Wiise Partner program, please visit Wiise's blog or click the link below.