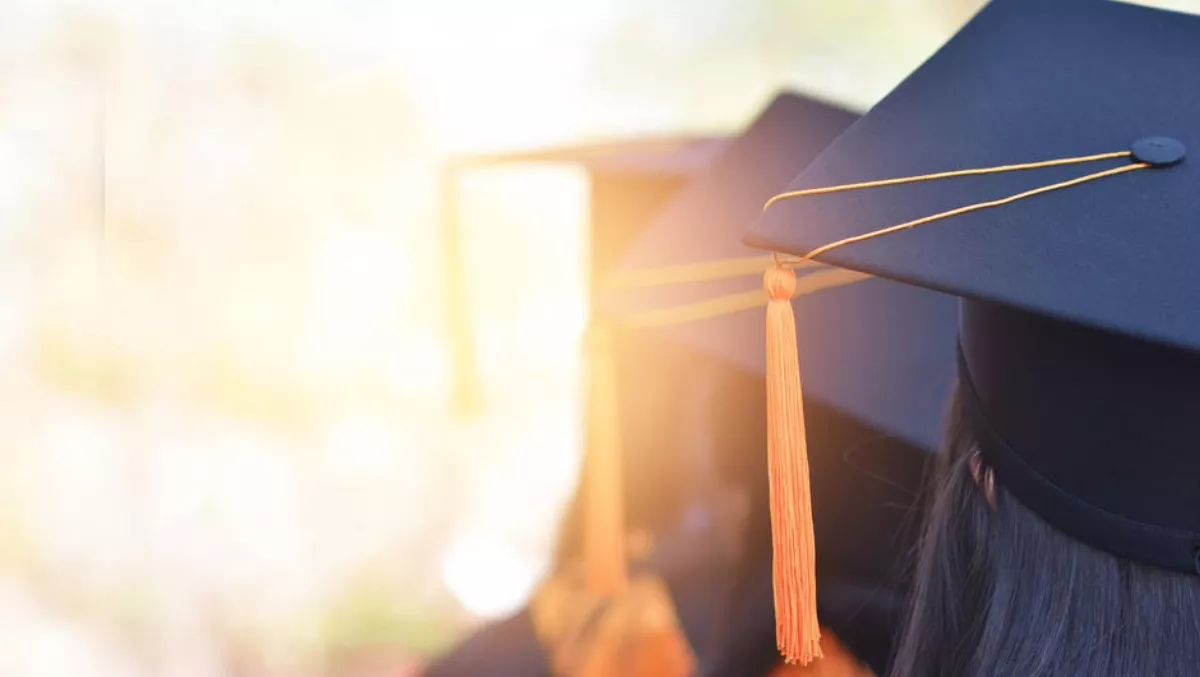 Exclusive Interview: Targeting the university sector with AARNet and Zoom
FYI, this story is more than a year old
Internet Service Provider and network infrastructure operator AARNet has quite a well-recognised history within the Australian public sphere.
Known as the 'founders of the internet in Australia', AARNet was always entrenched in the university and education sector, beginning with the development of network infrastructure and services for education institutions in 1989.
ARRNet is a not-for-profit organisation that lives to serve its shareholders, which are made up of 38 universities around Australia as well as the CSIRO.
While it owns and operates the infrastructure that connects universities nationally - the National Research and Education Network (NREN) - for the past 5 years the company has also been acting as a more of a channel reseller, offering services and applications on top of its infrastructure.
One of the vendors ARRNet has been working with is cloud video conferencing provider Zoom, with ISP implementing a range of Zoom services - with features such improved white-boarding, polling and security group controls - for both Western Sydney University and Central Queensland University.
We sat down with ARRNet head of product management Alex Grande and Zoom Video Communications head of ANZ Michael Chetner to discuss both AARNet's unique position as an NFP reseller as well as its implementation of Zoom for the university sector.
AARNet is a not-for-profit organisation, how does this differentiate things in terms of how you operate as a reseller?
Alex: We focus on the education and research sector only and the way we invest in products and services is really dictated by the idea that we align our strategy with what our shareholders are looking at achieving. Thus the not-for-profit tag becomes relevant to us as we are essentially just servicing our shareholders and the investors in the business.
Thinking about that University and academic research focus, is it important is it for a reseller to focus on specific verticals, or is it possible to be a jack of all trades?
Alex: That's a great question you're asking because for us at the moment, our focus is on the research and education sector and the fact that we have a number of shareholders allows us to create a value proposition for customers within this sector.
To me, having that focus allows us to be innovative within the space while becoming intimate with our customers and ensuring that we can understand the varying range of use-cases within the area. That sector doesn't just incorporate Universities, it also involves schools, gallery, libraries and more, so it's fundamental for us that we understand the specific needs of the sector as we develop services.
For example, we need to understand the differentiation for how a Zoom service might be consumed in a library vs a university or a school. So to me, the fact that we are focusing on this specific sector means we can offer a completely customised and unique service back to the community and our customers.
Obviously, cloud migration is a massive ICT trend at the moment, how has AARNet adopted its business model to meet the associated challenges here, in regards to the education sector?
Alex: I suppose the challenges are quite similar to any organisation that is currently dealing with applications and services. Essentially we have to make sure we have the right underlying infrastructure to support the services that are required. So we need to have the right approach to scalability and security, the latter of which has been a big topic in the industry for at least the past four or five years. We have done a lot of work to ensure that our products and services have a robust security mechanism, especially when working in our sector.
Although again, I think the most important thing has been to ensure that the products are relevant to the community. It's quite simple for an organisation to set up products and services without really fulfilling the needs that clients have within the market. That's why I think the collaboration with Zoom has really been paying dividends for us, as it has allowed us to tackle opportunities and really hit the mark for our customers who have the specific needs that we are able to focus on and cater for through our joint proficiencies.
You collaborated with Zoom on video collaboration projects for Western Sydney University (WSU) and Central Queensland University (CQU). Opening up to Michael as well - why was Zoom the right fit as a vendor partner for these projects?
Michael: Well with these two projects, those two universities have some of the highest levels of active users in the sector and the adoption of Zoom made sense for a lot of reasons. For Western Sydney University, that project not only involved virtual spaces but also physical spaces. So when you're talking about learning spaces and the way they are designed, collaboration solutions need to be about how your facilitating interaction in certain environments.
Zoom provides a lot of freedom here because students can have ad hoc catch-ups in Zoom rooms and within those structured learning environments they've also got the capabilities of using Zoom and sharing content recording amongst other things. Using the cloud platform and the fact that AARNet has integrated many vendor partners on that platform, also means that students have the ability to integrate into other lecture captured LMS systems and so forth.
ARRNet also provides an App Store-like environment with a number of vendors - including Zoom - which provides a familiar interface for students or lecturers to be able to utilise tools in the ways that a consumer might expect.
Looking at CQU, their CIO Roy Pidgeon told me that more than 70% of their students are remote, so they don't walk into a physical environment. So the delivery mechanism for that is around real-time media, video, sharing tutorials and watching lectures, which is all accomplished through Zoom. So all in all, Zoom fit the bill pretty well and there was a great deal of synergy between us and ARRNet, to be able to deliver a valuable service to users.
Michael, from a vendors perspective, what are some of the unique channel challenges that exist when operating in the university sector?
Michael: it is a unique sector. When you talk about a channel strategy for any vendor, you either inherit an incumbent strategy where isn't a lot of differentiation, or you build things from the ground up. The latter is what Zoom has been doing because we stress the idea that if you haven't got that explicit value in your offering as a partner, you're just another channel partner and you don't bring anything new to the table.
Based on my experience in the past with channel and with customers, what we have here is essentially a whole lot of benefits, including AARNet's high-speed networks and the high-scale user communities of universities. Both of these things are mission critical and I think there is almost a higher level of expectation from AARNet as a result of these proficiencies.
However, they've bundled the value up really nicely. If I was to compare their offering with any other service provider, it's very easy to have the pipes but you need to have relevant applications that sit with them. So what AARNet has done has created an environment - through APIs and modern cloud systems - where you can easily streamline workloads, whether they're single-sign-on or Zoom, which is far different to how things were a few years ago.
Other vendors and other customers are struggling with the fact that they aren't properly utilising cloud in these environments and efficiencies around bringing things together aren't there because there is an inability to leverage a cloud ecosystem.
I think AARNet is really the exception to this rule. There's only one other great example in the wider Asian region of an app marketplace being implemented in the university sector, and that's in New Zealand. However, even there, they're really only just starting that modern approach to constructing an app store that is fully validated for all of their departments.
So they're a good few years ahead of the curve, and they make operating in the space - from a channel perspective - much much easier because you're working with a partner that knows the sector inside and out.