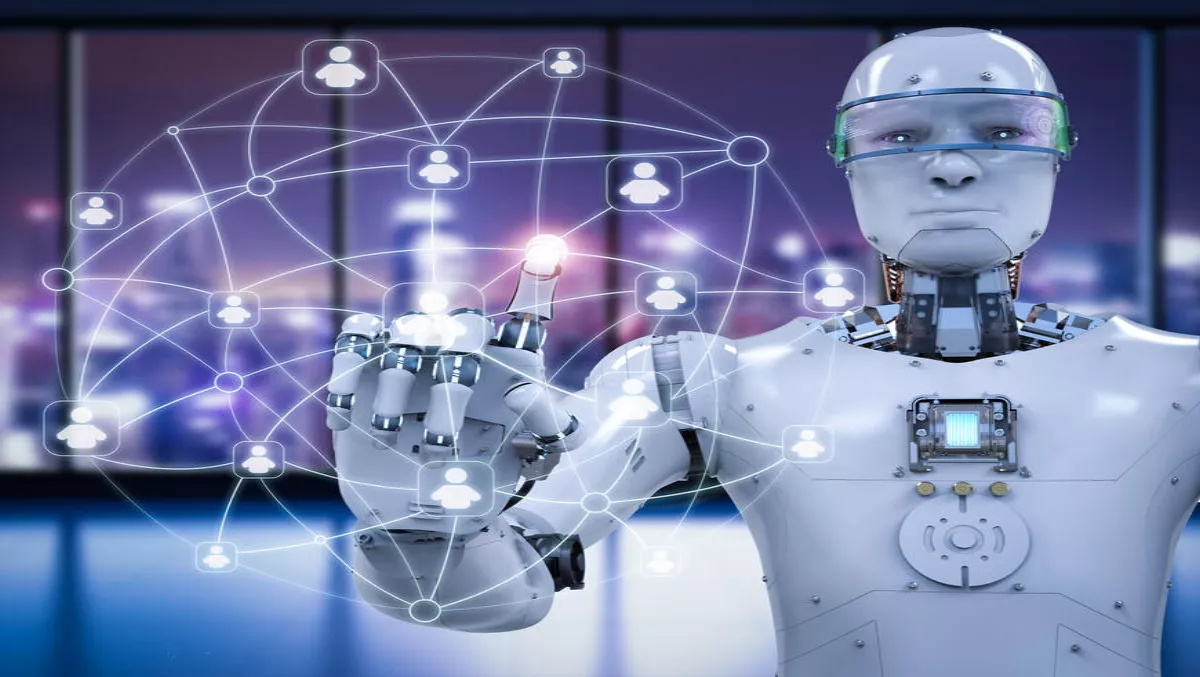 Exclusive interview: Lenovo on channel development and AI
FYI, this story is more than a year old
Lenovo used their keynote at the Canalys Channels Forum to re-enforce their dedication to the APAC channel community and talk about where they see key opportunities for their resellers.
The company receives 95% of their revenues through the channel, and have made significant investments in their laptop range and their data center and cloud solutions.
They also stated that they've made a big investment in AI, and predict this will be a big area of development with widespread implementations across a range of industries going forward.
We sat down with Lenovo managing director for ANZ Matt Codrington as well as vice president and chief operating officer for APAC Amar Babu.
We broke down how Lenovo works with their channel partners, and why AI is going to be important going forward.
At the keynote, you mentioned there would be a big opportunity for the channel around AI technologies. How has the channel responded to AI so far?
Codrington: First of all, AI is still new. One of our biggest practices is our SAP Hana business which is growing rapidly and obviously comes in different forms. In that sense, I think data analytics is growing at a rapid rate and that has been embraced well by the channel.
The next iteration of that is how you use utilise it for AI and outcomes. So I think we're on that journey and that's further evidenced by the mainstream adoption of data analytics.
Babu: A lot of AI is still in the labs, and we've opened three AI labs in the United States, Germany and China. We've done this because we believe that the solutions and requirements of markets are different.
We are demonstrating how AI and big data can be used to actually start looking at liver tumours, which is a solution that is available now. We also used some AI for manufacturing in forecasting and we're also looking at integrating it into our manufacturing lines.
So I think it's at a stage where it's coming out of the labs into production and implementation. So this is really the time that resellers and other partners who are at that level of system integration and solution need to build to their skillsets and be able to go back to customers and help them to deploy.
Talking about your laptop market, we're seeing less reinvention and more incremental development. Does this pose problems for the channel going forward in terms of possible market stagnation?
Babu: In the industry, the innovations appear incremental to us. For customers, it's different because they come back to the laptop market after an extended period of time. They come back after 2 or 3 years and at that time it won't be incremental innovation, it will be a leap forward.
People ask me if there is going to be another big 'aha moment' in the market. I remember when netbooks came in and everyone thought they were going to replace laptops, but it didn't happen. We kept saying at the time that it was only going to be 10% of the market because it has limited use and you get what you pay for in terms of functionality.
Now netbooks - as a concept - are completely dead and they've been replaced by tablets, which are now getting replaced by 2 in 1s. Between all of those technologies it has been step-by-step innovation from our view because we see it cycle-to-cycle, but for customers, it doesn't necessarily look that way.
So that's what I meant at the keynote when I said not to expect an aha moment. You still get things like curved screens and virtual keyboards but again it will happen in steps and stages.
Codrington: In terms of the channel though, it gives them the opportunity to specialise. Three or four years ago, battery life was 4 hours but now it's at 10 hours which gives us the opportunity to do things like put a device on a trolley in a hospital to manage patient records. The incremental steps that we take in this technology open up horizons that weren't there before.
Lenovo is a very channel-driven organisation with 95% of revenues sourced from the channel. With partners being so paramount to the business, what do you look for in terms of their skills and proficiencies?
Codrington: Well if you look at vertical spaces, we have education resellers and they are very good at setting up websites to service schools, sell laptops to parents and deal-specific education-driven products and concepts. That's one example of a reseller that we would work with, in that space.
Then we've got customers like large accounting firms who have very specific needs and we have specific Service Level Agreements (SLAs) with them so we'd need partners who can deliver on those outcomes as well.
So for business partners, we'd need a significant amount of differentiation with them, whether that is segment driven or industry driven. We have a vast range of different customers, but what we look for in partners in a reasonable cross-section that suits those customers and our products. We also have a diversity of partners in terms of their geographies, so it kind of depends.
What we try and do is tailor our programs to suit a range of purposes. We have partners that sell workstations, but with that, it's not so much about the hardware. Partners really need to also be acutely aware and capable around the software on top of the workstation which drives its use and purpose.
So there is a definite cross-section. I think there are about 12000 partners across Australia and New Zealand and we deal with about 8 or 9 of them, so we've got a very broad range. Within that, we've got a sub-section of partners that we invest in, in terms of platinum and gold partners. They service our equipment and have different capabilities, so again it just depends on where and when they fit in.
How do you expect your channel program to develop over the next 12 months
Codrington: There are some basic hygiene factors to the development of our channel program going forward. We have to remain competitive and we have to go to the right partners and have the right tools to engage with the partner community.
This includes developing our communication lines in terms of websites where they can download and get access to things, or maybe it's even as simple as providing demand generation tools that they can send to out to customers.
The channel is currently evolving to have more of a focus on solution and as-a-service driven outcomes. So we need to consider as a vendor, how we're taking that leap as well to ensure that we work with partners in effective ways. That means not just looking at transactional outcomes, but actually allowing partners to drive a vertical space or solution outcome priorities, rather than just selling a piece of hardware.
So we definitely want ourselves and our partners to stay ahead of the curve, which includes things like training and enablement. For instance, telling them what is about to happen with AR and training them is an important area. Ultimately, we need to be giving them the hardware and connecting them with the software that they require as they require it, in order to cater to specific industry verticals.