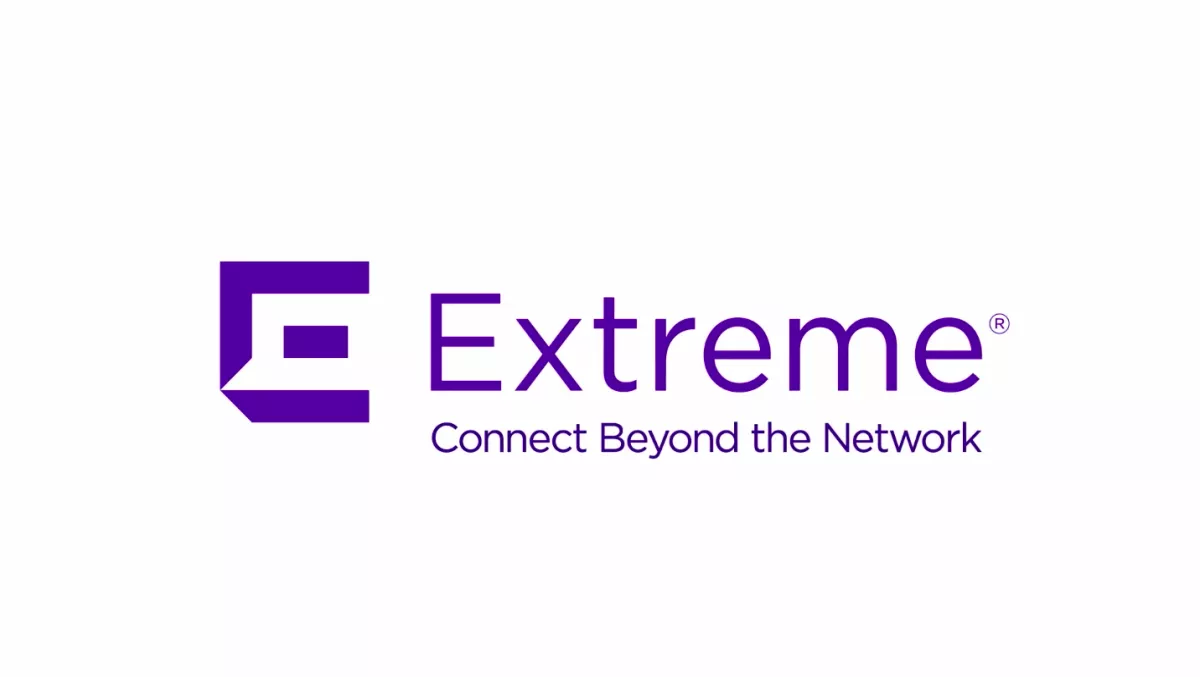 Exclusive interview: Extreme Networks on their 2017 growth and what's next
FYI, this story is more than a year old
With three acquisitions over the last 12 months, Extreme Networks has experienced a huge boost in the ANZ channel.
Zebra Wireless, Avaya Networking and Brocade are now all under the Extreme Networks umbrella.
We sat down with Extreme Networks ANZ channel manager Yvette McEnearney to discuss the challenges of bringing together companies.
In your own words, what is Extreme Network's role in the ANZ channel?
We are an end-to-end networking provider, which includes switching, wireless and software. In fact, we are number three in the world for wired and wireless networking.
In the ANZ region, we are 100% channel focused. We operate under a two-tier model - distributors and partners. We've seen a lot of growth this year, and not only due to our three acquisitions but also just organic growth in the market.
How do you think the Australian National Data Breach Act will affect Extreme Networks in 2018?
It's going to be a big opportunity for us. In fact, we're in discussion with several customers already who want to make sure they are protected. We've also been reaching out because we have found customers who are still unaware.
One solution that we are already providing is what's called a governance engine. It can go into a customer's network and provide automatic reporting on whether they meet compliance. It's a solution that doesn't require paying for monthly auditing; users can print out as many reports as they like.
What would you say were Extreme Networks' biggest successes in the channel in 2017?
Of course, there were our three acquisitions that have helped us grow a lot over the year. But the biggest success would be the integration of the technologies that came with the acquisitions. We have had to focus on onboarding our distributors and partners and lately have been shifting our focus to enablement.
Our legacy partners have been very understanding and supportive and there has been a lot of excitement for the new technologies we are bringing together. We have even had proactive partners coming to us asking to broaden their portfolio.
What strategies have you employed to ensure that distributor and partner onboarding and enablement has been successful?
Our distribution channel has been a critical piece of making it all work. We have had our presale and channel team working together to define the differences that we are bringing to the market. For example, Avaya and Extreme have come together to see what Extreme Networks can offer that will build on Avaya's offerings. We now have a great collection of technologies to offer that really compliment each other, so it's really been about making sure all of our distributors and partners are aware of what we have to offer.
It has been a massive project but, in a lot of cases, we have known beforehand that it was happening and so were able to do background work to ensure we were in the best position to deliver to partners.
How are you planning on building on these successes in 2018?
First, we will be going back to our existing customers and going to our acquired customers with all our new technologies and really pushing growth around cross-sale opportunities. We are going to be focused on acquisitions and working with our partners to get access to new customers. We want our partners to be comfortable.
We are also about to launch our new partner programme. We have looked at all four of our current programmes, including our legacy programme and those from the acquisitions, and have pulled out the best from all of them. That programme will launch in January and will focus on partner protection. We want to ensure that our partners are making money, being rewarded and are differentiated.
There is going to have to be a process of rationalisation with our distributors. Through our acquisitions, we now have seven distributors and that is just too many. We want to be sure that our distributors and partners are making money and that can't happen with things the way they are.
Could you say which distributors you might stick with?
We will have to look at who has the understanding of our products, the right investments, and what they need from Extreme Networks - it comes down to the plans that they will come back to us with, so we know what they are looking for. So in the next couple of months, we will be starting the process of working out who our go-forward distributors will be.
What other plans do you have for 2018?
Just that 2018 is going to be an exciting time for all of us, with a great opportunity for growth. All of the technology we have now is coming together and has created a solid roadmap and opportunity for partners to grow with us and be successful.
We don't have and aren't planning on getting thousands of partners. We have a very loyal partner base and we want to be providing them with good margins and good rewards. It's going to be an exciting year with a lot of potential - expect to be hearing a lot about Extreme Networks in the channel in 2018.