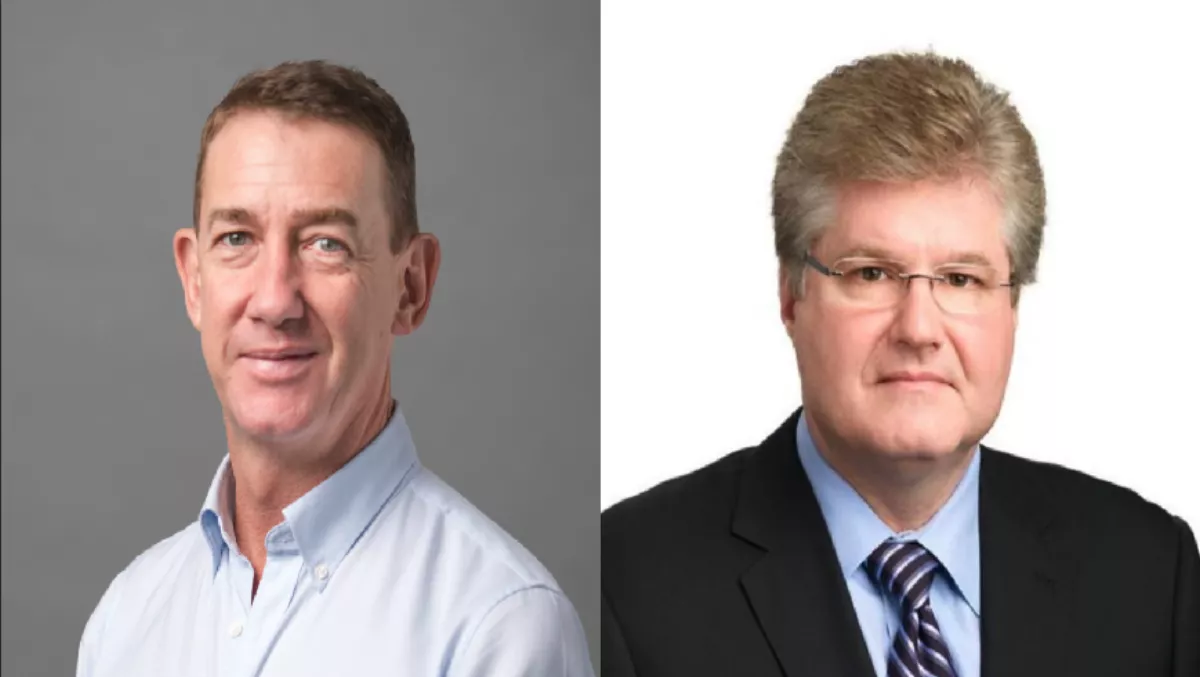 Exclusive interview - Cradlepoint on how partners can benefit from networks-aaS
FYI, this story is more than a year old
Following the announcement of Cradlepoint' subscription-based platforms, ChannelLife sat down with CMO Todd Krautkremer and APAC managing director Gavin Wilson to discuss Cradlepoint's place in the ANZ channel and what this announcement will mean for their partners.
Read our coverage of the announcement
How long has Cradlepoint been in ANZ?
Gavin: Actual presence on the ground we've been going just over 18 months but even before that, we had buy-in type fulfilment because customers have a way of finding interesting new technology no matter where it is in the world.
An interesting thing locally is that people are looking for an increasing number of connections on the NBN (National Broadband Network) and often delays and the unsure nature of it mean that the businesses that need robust and instant day one connectivity are looking to LTE and software. Particularly when the NBN connection is late or delayed and they've got their business plans in place, then our solution offers real value.
Is this move to a subscription model in response to the movement toward flexibility that has become common?
Todd: That's right, it's aligning our delivery model with our solutions by making it easier and more cloud-like for people to buy, deploy and ultimately evolve and manage their Cradlepoint networks.
In the past, you'd go buy your hardware and figure out what software features you want to put on it and the features you want on the cloud and then you go figure out the support you think you need.
It's an arduous process that involves a lot of skus, and when you get the equipment you've got to register the equipment with our cloud platform; It was a lot of friction and complexity.
What this new model does is combine hardware, software and our NetCloud platform, including, 24/7 support into a single package and we produce the features in that package based on the segment - branch, mobile or IoT.
We're kind pre-packaging features they need together with the hardware and the support and delivering it a subscription service with a single sku.
How do you think that this change will alter your relationships with your channel partners?
Gavin: I think our businesses and channel partners are evolving in a couple of ways too - they are seeing that they need to be more dynamic as the edge of the network is becoming more dynamic.
Traditional network consultants and network hardware providers are having to change so our model is allowing these guys to evolve and grow, preferably using our products.
We're more nimble in the market than some of the other vendors out there and I think this model helps our partners compete.
It also makes it simple for them so that they're able to meet their customers' needs quickly instead of picking out hardware and software and all sorts.
And it's about annuity business for our partners; a lot of business are moving this way but finding a platform that can help our partners turn from a one-off hardware business into a recurring revenue business is a good thing, so that's a big change and a big opportunity for our partners.
What is Cradlepoint offering to your partners with this new approach that other vendors in your market don't?
Gavin: We are pretty unique in our market here in this space as we're one of the only vendors with this complete software-defined edge connectivity solution.
Other players specialise in certain areas but we're complete and we offer distinct value to our end customers and partners for connectivity.
The value proposition is very strong from a technology perspective and quite unique I think in the market.
Todd: What's unique about Cradlepoint is the ability to combine 4G, wireless LAN capability in terms of new access points, FC LAN functionality and IoT integration into a single compact platform that our customers can deploy in a vehicle, or a branch in a pop-up site.
What else would you like the channel and your partners to be aware of?
Todd: We see gigabit LTE and 5G coming around the corner and we think the world is going wake up to the agility that cellular connectivity like 4G and 5G can play in enterprise networks.