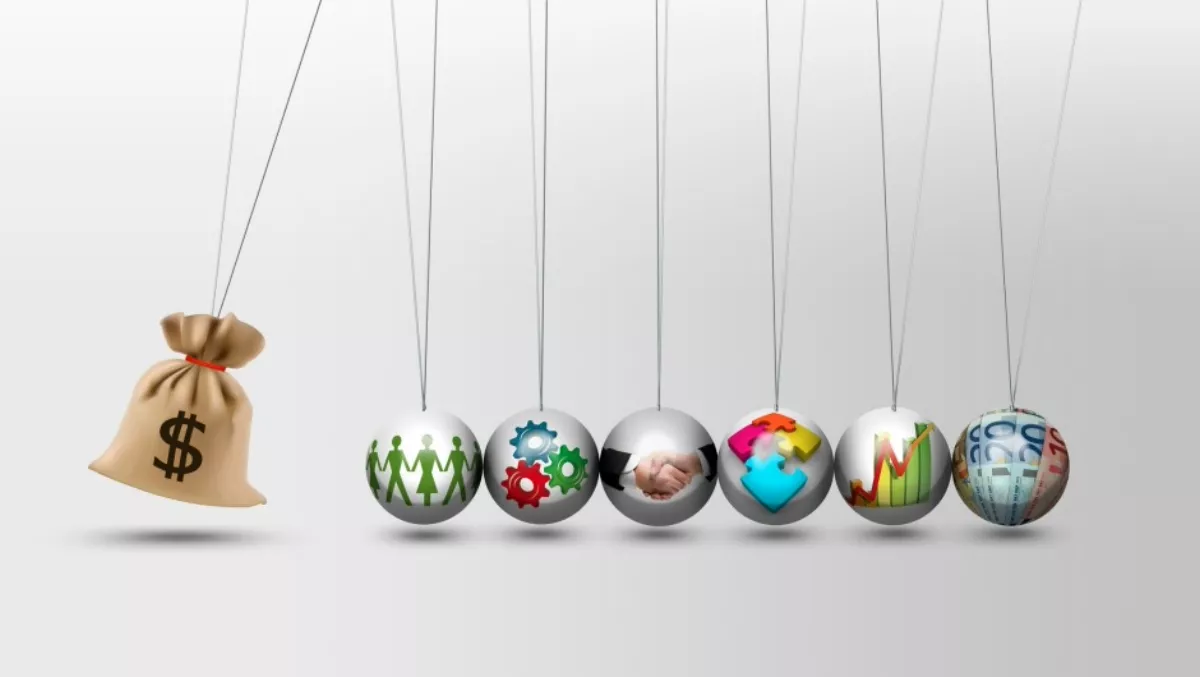 Exclusive: Ingram Micro Australia 'incubator' gears up for new vendors
FYI, this story is more than a year old
Four months on from Ingram Micro's acquisition of boutique distributor Connector Systems and with systems bedded in, Ingram Micro's new 'incubator' is gearing up to add new vendors to its 'disruptive' portfolio.
Andrew Craze, Connector Systems Australia country manager, discussions are currently underway with three potential new vendors, including two in the wireless space, where Connector Systems already has a strong portfolio with the likes of Ruckus Wireless – currently being acquired by Brocade – and Cambium.
Craze declined to specify which market the third vendor was in, saying that would too clearly give the game away.
"They are all interesting and offer something unique and will flesh out our portfolio, and may not have been traditionally seen as an Ingram Micro vendor.
Ingram Micro's Dell SonicWall agency has also transferred into the Connector Systems business, which currently has a portfolio of 16 vendors.
Craze says Connector Systems brief since the acquisition has been 'to consider ourselves a bit of an incubator business unit for the broader Ingram Micro machine'.
Connector Systems – a 'relatively unknown brand in the Australian marketplace' – always focused on having the lesser known, disruptive brands in its portfolio.
Says Craze: "There are no EMCs, Ciscos or IBMs in our group.
He admits that early on he questioned that strategy – even going so far as to say he viewed it initially as a potential liability.
"But from talking to customers the feedback I got changed my mind and showed me there was a real hunger in the channel for exactly what we are doing – bringing stuff that's a little disruptive, offers really really good value for money and stuff that isn't over distributed and over channelised.
The bringing together of the Ingram Micro behemouth and the boutique, value add distributor is proving a 'win win win' for all involved, Craze says.
Connector Systems traditional resellers are reaping the benefits of the continuation of Connector Systems 'customer intimacy' approach, while also seeing the returns from being part of the Ingram Micro business – including paying much less, or even nothing, for freight, given Ingram Micro's 'very generous freight policy.
"Ingram, just from its size and scope, has a much more efficient supply chain function," Craze says.
Ingram Micro's online transactional portal is also now available for the resellers.
For the 25% of Connector Systems resellers who weren't also Ingram Micro resellers prior to the acquisition, there's also a greatly expanded product range.
"Some partners previously thought they were too small to deal with Ingram," Craze says. "Now they're understanding that's not the case at all.
Meanwhile Ingram Micro's resellers in turn are receiving access to Connector's portfolio – taking Connector's vendors to a broader audience.
Craze says a number of the bigger accounts have already expressed interest in Connector brands, particularly the higher profile vendors such as Ruckus.
Craze says while the first month following the acquisition saw a decline in revenue, it wasn't as much as expected, given the changes the company was implementing.
"And the next month we overachieved our target and had a really strong month, around 20% above target.
He says the company has already seen 'good levels of interest in Connector brands that we weren't able to achieve before'.
He says the company has 'aggressive targets' for the rest of the year.
Craze says the benefits from the acqusition are also being seen on the vendor side too.
He says some vendors – previously not distributed by either Ingram Micro or Connector Systems – are now calling Connector Systems as a possible distie.
"They see we've got something pretty good going here with a small boutique value-added approach to the market, but within the context of all of the big machine of Ingram Micro – the efficiencies, the big warehouse, the marketing and sales engines.
"It's ringing true with vendors that it could be something a little unique in the market," he says.
"The vendors see it as a really good opportunity, the Connector Systems team see it as a good opportunity and the bigger Ingram Micro company sees it as a good opportunity.
"I think you can sum it up with one line: All of the benefits on Ingram Micro with the care of Connector Systems.
"We're in a bit of unique position and can be a bit selfish. We can take the best of Ingram Micro and the best of Connector Systems and hopefully together that will form something that the reseller really responds to and that adds value to their business.