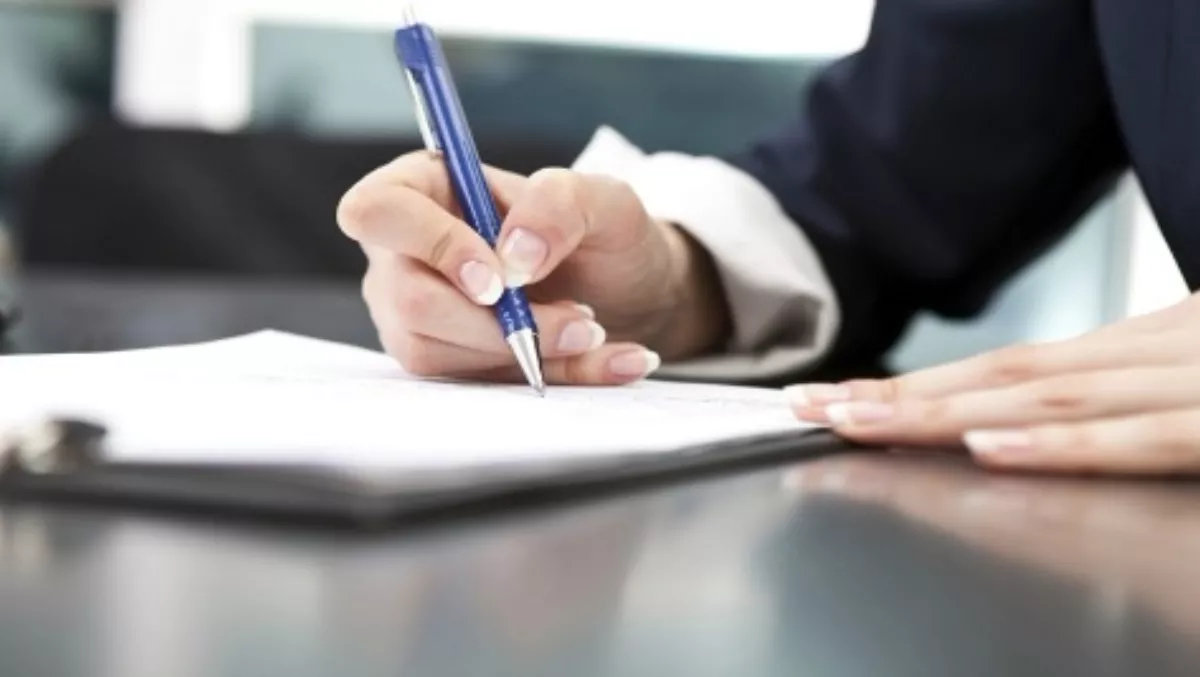 Exclusive: Connector Systems goes tokenless with SecurEnvoy
FYI, this story is more than a year old
Connector Systems Australia has inked an exclusive Australian distribution deal for SecureEnvoy's range of tokenless two-factor authentication products, as the distributor fleshes out its portfolio.
Andrew Craze, Connector Systems Australia country manager, says SecurEnvoy is 'the future of two-factor authentication' making the UK-based vendor a valuable addition to Connector Systems' portfolio – and to resellers' lineups.
SecurEnvoy's authentication makes use of existing devices, such as smartphones. Users enter a numeric passcode, received by SMS or email, in addition to a user name and password.
A numeric code can also be generated as a QR code, using a soft token app, with a photograph of the QR code using OneSwipe technology used to prove identity.
SecurEnvoy will sit alongside CyberRoam in the boutique value-add distributor's security portfolio.
Craze says Connector Systems focuses on unique offerings, rather than the more mainstream, well-known brands, and looks for vendors 'who have a really strong strategy and plan that will enable a long and successful relationship'.
"SecurEnvoy falls into that category," Craze says. "They're only going to become more important as two-factor authentication takes off."
He adds: "Up-and-coming vendors are usually really taking it to the established players and that usually means they have something really unique. And they usually offer much greater value for money than some other established players," he adds.
The focus on new brands is a strategy that is paying off for Connector Systems, and garnering it entry into conversations with large systems integrators and other potential new partners.
Craze says Connector Systems recently meet with a couple of large integrators, who told him they wouldn't have taken the meeting had Connector Systems gone to them with a portfolio of established brands such as HP, Cisco and IBM.
"In most cases they already have three or four or five sources of those products. We were going to them with something new and fresh and it piqued their interest."
For resellers, Craze says the up-and-coming brands offer good money at a time when margins throughout the industry are being squeezed.
While Craze says Connector Systems is 'probably below mid-tier' in Australia distribution, sizewise, the company is punching above its weight. One of three local Ruckus distributors – alongside Dicker Data and Hills, both of whom have a staff headcount in the hundreds – Connector Systems, with just seven staff, has managed to claim 35% to 40% of Ruckus business in Australia.
Mark Dasent, Connector Systems ANZ general manager, says the company is looking to add additional vendors to its portfolio and is currently in discussions with two potential vendors.
"We're looking to grow and will be bringing on some new brands during the year, when and if they fit our strategy."
The company, with employs seven staff, is also in growth mode, and is currently recruiting and inside sales rep for its Sydney office.
The distributor currently has 15 vendors in its line-up, including Ruckus, Veeam, CyberRoam, iGel, Unitrends and 2X.
Related stories
Top stories