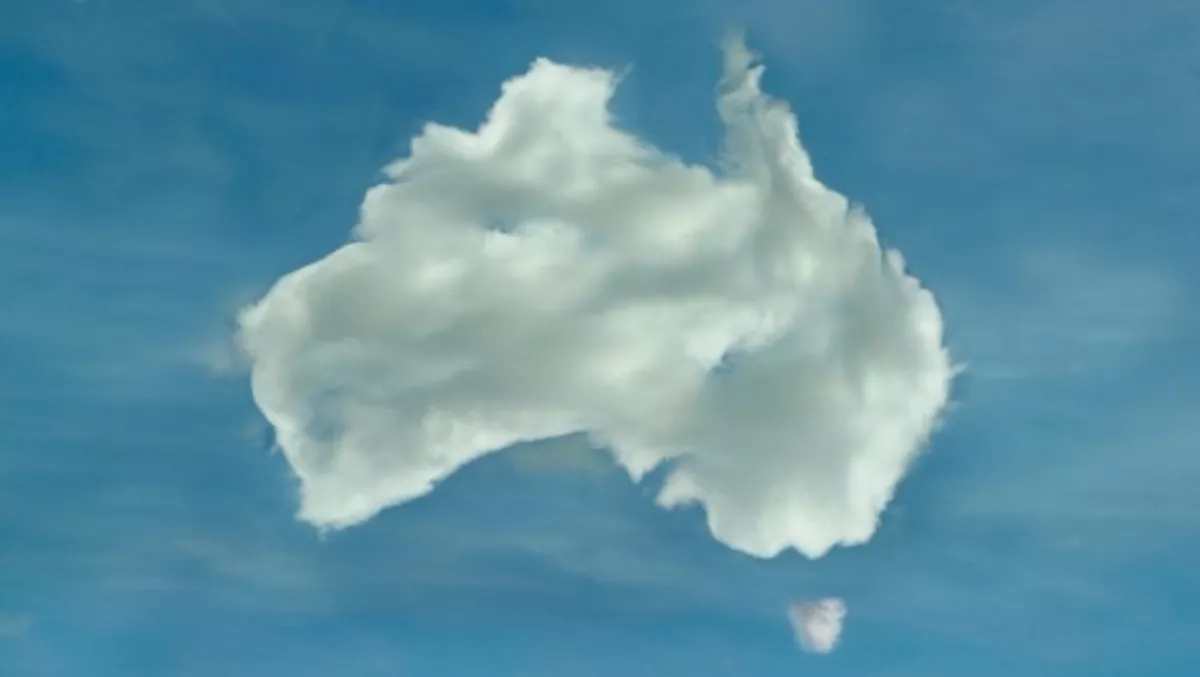 Exclusive: Blue skies as Westcon launches cloud services
FYI, this story is more than a year old
Westcon will officially launch its BlueSky cloud services offering next week after a month of 'undercover' operation in Australia.
The distributor already has seven resellers actively trading on the system with transactions totalling in the six figures having been made in the past month.
BlueSky includes a cloud catalogue of services resellers can on-sell to end users, backed by an administration and billing platform which manages the purchasing, licensing and billing for resellers and end users.
A cloud optimisation platform is also being launched to provide analytics.
Darryl Grauman, Westcon APAC services and cloud director, says he expects BlueSky to prove a winner in Australia, with interest from resellers already running high.
"We have been recruiting our set of cloud service resellers, we have our cloud catalogue out, we have our cloud micro site up already, and it has all happened in the background.
"Next week we will hit the launch button."
BlueSky has been in operation in New Zealand – the test bed for Westcon globally on the cloud front – for 18 months and is currently on version 3.5, with version 4.0 about to roll out. A pilot release will begin in the United State in July.
The Australian BlueSky will launch with seven vendors, including a full range of Cisco offerings and Purple WiFi.
Symantec, Amazon Web Services – which provides more than 150 services through the platform – FaceMe, CloudDC and Virsae round out the launch vendors.
Grauman says the client optimisation and analytics portal offers the potential for resellers to substantially reduce costs for clients, or alternatively, increase their own margins.
"If a reseller has 10 customers with Amazon, Google, Openstack and Azure cloud account, this allows them to look across all those accounts and see how they can optimise those accounts from a department level to a customer level up to a reseller level."
He says resellers will be able to see if they are deploying the right applications and services on the right infrastructure, and that utilisation is at its best possible level and that it has been attached to the right up-front payment or usage based fee.
"It will even give them a view as to the current costs that they could save in each customer and give them recommendations on what they can do to the environment that will bring the costs down for the end user or conversely increase their margin."
Based on New Zealand figures, Grauman says across 100 cloud accounts being monitored by the platform, he can see at a dashboard view that if MSPs followed the advice provided in the portal they could gain savings of $250,000 in cloud services for customers.
"We don't believe anyone else in the region can come close to what we have here," he says.
It's a hybrid world
"Our value is that we are down the path of putting everything together in terms of hybrid distribution," Grauman says when asked what sets Westcon's offering apart from similar cloud offerings from other distributors in Australia.
"We're able to do everything from the traditional hardware to the software licensing, through to cloud services. We do it all through a single commercial transaction engine and it is seamless for partners."
He says Westcon will also help resellers with monthly, recurring billing to their customers.
Two new business development managers have been added to the Australian team, specifically to look after cloud and services.
"These are guys who understand traditional hardware and software, but they really get cloud and services as well and can have the business level conversation at both the reseller and end-user level."
The Melbourne and Sydney based BDMs join a team of 12 in Westcon's local cloud and services team.
"Cloud for us is the first truly global practice," Grauman says.
Because all the ordering and provisioning for cloud is done electronically, Westcon has adopted a model of having front facing teams in-region and back-end processing teams based both regionally – in Auckland for APAC – and globally, in Denver.
Grauman says the distributor isn't looking to sign resellers up en mass.
"We could do a shotgun approach and try to sign thousands of people up, but the thing is we want to help resellers transact in cloud.
"We want them to become hybrid resellers. So they have the ability to transact where their customers want them in traditional hardware and software as well as the cloud.
"We'd like to arm them with the vendors so they can get into the discussions with the customers early, and give them options because right now customers want that."
Grauman says end users are cloud aware and asking questions, and resellers need to be empowered to have educated cloud conversations with customers, see where cloud fits, which cloud service fits and then be able to deploy in a hybrid environment.
The distributor is continuing to run reseller workshops and also has a Cloud Reseller Playbook offers business consulting for resellers looking to make the transition to cloud offerings.
"It's got all the templates needed for resellers to help their business."
Later this year Westcon will also release financing for cloud transactions, enabling resellers to buy virtual inventory upfront.
"Westcon Financing will be launching extra packages for cloud services by August-September," Grauman says.
"I don't think anyone else has a range of offerings like we have."
Related stories
Top stories