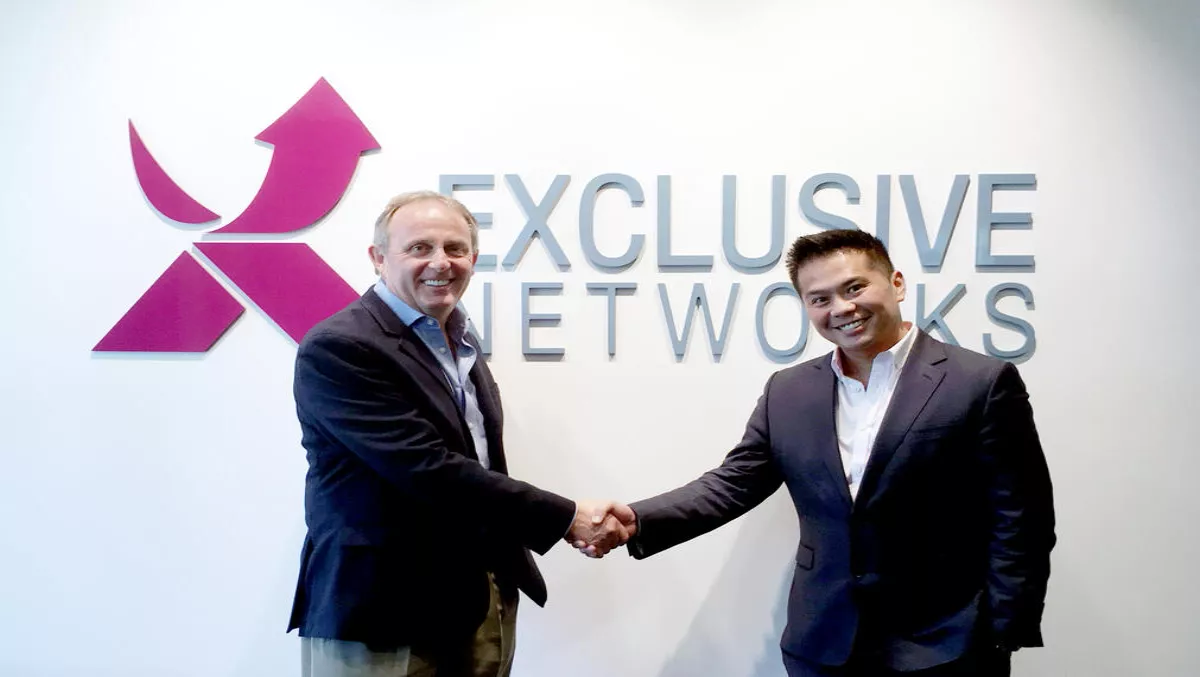 Exclusive: BigTec inks ANZ distribution agreement with Cloudian
FYI, this story is more than a year old
BigTec ANZ, an Exclusive group value-added distributor, has added Cloudian to its vendor portfolio, marking its first new vendor partnership of 2017.
BigTec says the partnership opens up new opportunities for channel partners, giving them the ability to offer storage systems that meet the rapidly growing demand for unstructured data storage, a market now expanding by over 50% per year.
The distribution agreement will see BigTec drive adoption of Cloudian HyperStore object storage among key ANZ enterprise markets via channel partners and managed service providers. In an exclusive interview with Jon Ash, Cloudian VP of sales and Alex Teh, BigTec ANZ general manager for sales, they say part of what makes HyperStore unique is its native S3 capabilities.
Ash says, "6 years ago we built the Cloudian product we chose to use an S3 API, so we are a completely native S3 product, which means we guarantee compatibility, which is quite unique to Cloudian.
"So if you have an app that runs on Amazon, and you want to deploy it on-prem, we guarantee that it's going to work, and if it doesn't we'll give you a refund.
BigTec says Cloudian solutions are built on industry-standard hardware and deliver enterprise-class scalability and data durability at 70% less cost than traditional Tier 1 storage.
The HyperStore solution also promises a storage system that seamlessly scales to petabytes, letting customers quickly respond to changing storage needs.
BigTec says Cloudian storage systems address important data management compliance requirements facing Australia and New Zealand, with HyperStore capable of offering storage S3 capacity both on or off-prem.
Teh says this partnership provides a huge opportunity for BigTec partners, as it forges a more well-rounded technology solution stack for partners to offer customers, and this provides a great range of synergies that partners can take advantage of.
"We're aiming to have an end-to-end solution set for the data center, and this is a great addition for that," he says. One of the technology synergies available for partners is with cloud data management company Rubrik, a Cloudian technology alliance partner and fellow vendor partner of BigTec.
According to BigTec, customers using Cloudian and Rubrik in combination can simplify their data management and storage into these two constituent parts.
Teh adds, "I believe Cloudian and Rubrik is a great disruptive combination, and the both of those technologies have already been successful in Australia.
"For Rubrik, we have just closed a seven-figure plus deal with the Australian healthcare industry, and they are making a lot of headway in local markets, and the Cloudian solution works extremely well in conjunction with this technology.
On the competitor products, Ash says his company is way ahead of the market, and that once customers start using HyperStore, they won't go back.
"In terms of competition, If we have a level playing field we will win the technology discussion 100%. If you want S3, why not choose the people who are best at it?
"Our biggest imperative is getting into that discussion, because once we're in discussions with partners and customers, we're just going to grow and expand very quickly, and our competitors know this and might, therefore, want to stop us coming in.
"That's why we're working with BigTec and Exclusive Networks, they have the necessary relationships with customers and partners that we're looking for, and it's a massive opportunity for both companies.
Teh also says that the two companies will employ a dedicated technology head for the Cloudian product in local markets, further stimulating adoption rates for the product.
"Cloudian and BigTec/Exclusive Networks are looking to jointly fund a dedicated Cloudian head in Australia and New Zealand. This person will be carrying a both a Cloudian and a BigTec business card, and will have email addresses for both," he says.
"It's a really nice collaboration, and it shows that both parties are taking the relationship - and ANZ - very seriously.