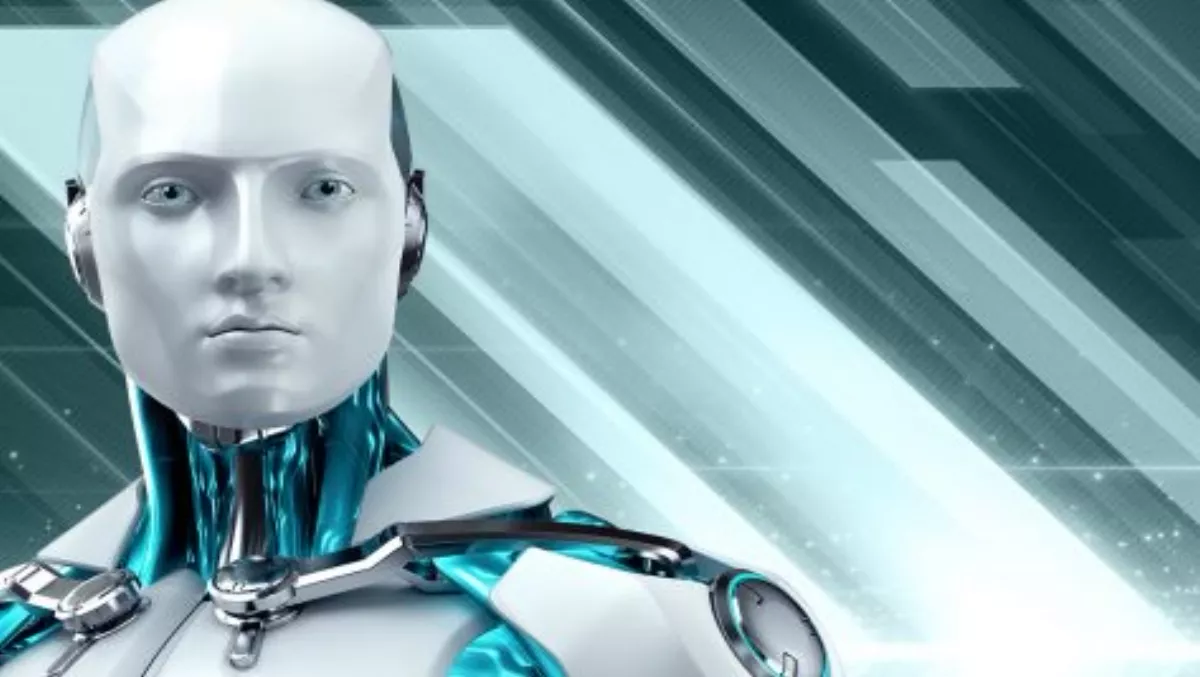 ESET serves up new offerings - backed by 28 year history
FYI, this story is more than a year old
In the rapidly changing security space, if you blink there's every chance you'll miss something important. One thing you won't miss, however, is ESET.
The dedicated IT security vendor has been a leading force in endpoint security for more than 28 years, and this year has seen it ramp up its business offerings – and its reseller commitment, with a new partner program.
The 100% channel focused company launched its AustarONE partner program earlier this year, offering Australian partners industry-leading margins, marketing development funds, volume incentive rebates and qualified leads.
"The AustarONE program offers our most dedicated partners margins of up to 60%," says ESET managing director Florin Vasile.
To achieve that top margin, partners are required to meet key performance indicators, with rewards coming in the form of exclusivity margins, MDF, DCF and over-achievement discounts as well as other sales and marketing benefits.
The company, which has been helping secure businesses and consumers both online and offline since 1987, is offering up a range of benefits across its four levels of partners (Bronze, Silver, Gold and Platinum).
All levels include access to pre-sales and post-sales support, along with marketing materials and training, with standard margin discounts starting at 20% for Bronze partners. Special discounts include a 40% to 60% wild card platinum discount, once a year and activated by partner's choice.
Deal registration allows partners to register sales opportunities with ESET to earn exclusive incentives, such as an extra 5% margins for all deals over 500 seats, and special pricing for government, education and charity end-users is also on offer.
Importantly, ESET also offers a comprehensive lead-generation system, including telemarketers, business development managers and a pre-sales team, feeding the channel with qualified leads.
The company has also given Australian resellers even more opportunities in the business segment, with the launch of the next generation of its business product suite.
The revamped lineup includes Remote Administrator, Endpoint Security/Antivirus for Windows, Endpoint Security/Antivirus for OS X, Endpoint Security for Android and File Security for Microsoft Windows Server.
In addition ESET offers storage and backup, data encryption and two-factor authentication solutions.
ESET says the business solutions range, designed for businesses with more than 25 seats, offer Australian businesses an easy solution, backed by 28 years of pioneering experience in the anti-virus industry.
The company holds the record for the number of AV-Comparatives Advanced++ awards in proactive detection – an award based on detecting the most number of malicious programs that have not been discovered and catalogued.
"With ESET Business Solutions you can mix and match endpoint according to your customer's specific needs, deploying it on Windows, Mac, Linux and Android platforms as needed and across computers, smartphones, tablets and servers," says Vasile.
All of the solutions have a small memory footprint, making them suitable for all hardware, with program updates kept small and able to be downloaded from a central mirror server.
The company's launch of its reengineered and redesigned business security products heralded a new era of IT security, offering maximum proactive protection with low impact on company infrastructure and introducing new features such as Botnet Protection, Exploit Blocker, Anti-phishing and Anti-theft.
A key component of the ESET IT security products for business is the ESET Remote Administrator, a platform independent, remote management console which was rewritten and redesigned from scratch for the latest version.
ESET's Secure Authentication enables customers to easily and efficiently use two-factor authentication for greatly enhanced security. The solution provides unique passwords for each access, helping prevent the risk of breaches in an age when data breaches are not uncommon – and can have disastrous effects.
ESET's offerings also support and help enable all of the biggest trends in technology today, including virtualisation, cloud and mobility, protecting businesses assets wherever they are and whenever users need to access them.
The company's products can also provide your customers with peace of mind when it comes to business continuity, enabling customers to confidently upload and synchronise all their data to multiple remote locations and retrieve it securely and quickly when needed.
Meanwhile, a renewal tracking system makes it easy for customers to renew their ESET subscriptions, while ensuring partners receive the ongoing revenue.
Twenty-eight years down the track, the company set up to help users 'Enjoy Safer Technology' continues to stay on top of the rapidly changing market and flourish - taking resellers along for the ride.
Related stories
Top stories