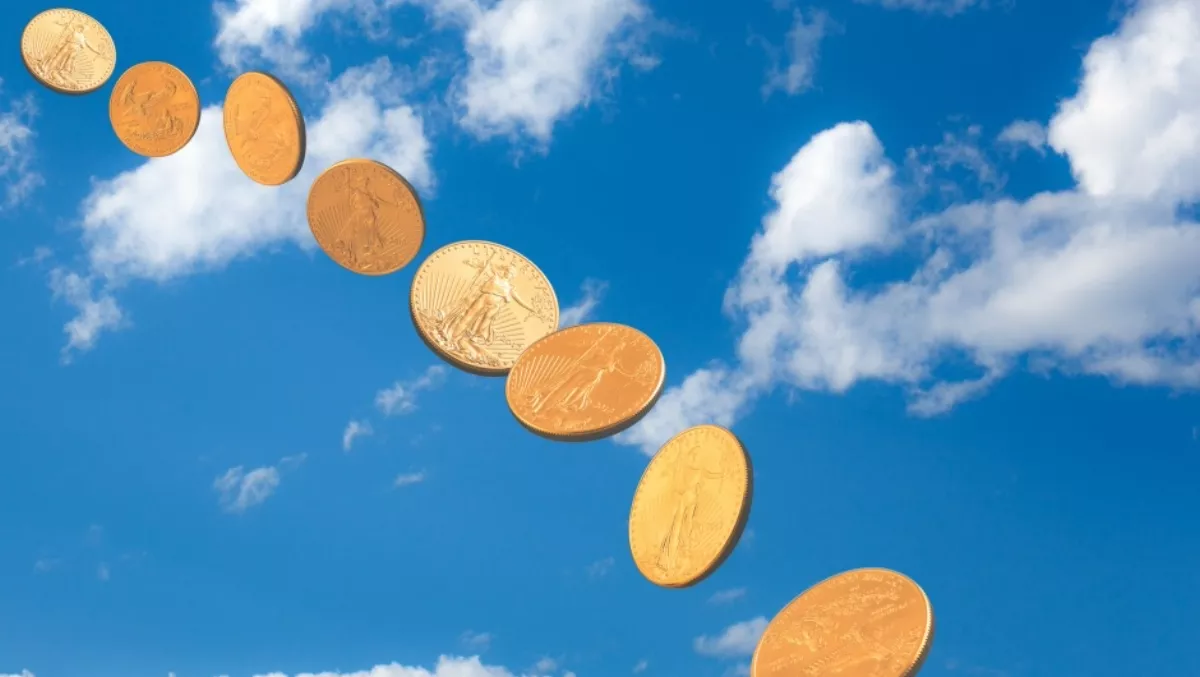 Enterprises' hosting and cloud budget growth outpacing total IT spend growth
FYI, this story is more than a year old
Growth in hosting and cloud services spending will outpace total IT spending growth this year, with 88% of companies expecting an increase in hosting and cloud services budgets according to a new survey.
The Voice of the Enterprise: Hosting and Cloud Managed Services, Budgets and Outlook survey by research and advisory company 451 Research, found hosting and cloud services spending growth is expected hit 25.8%, versus just 12% growth for overall IT spend.
Liam Eagle, research manager at 451 Research, says hosting and cloud services are becoming a focus of IT investment, via both new projects and migration of existing workloads.
"Even some businesses that are reducing IT spending overall are increasing hosting and cloud spending, meaning service providers should not overlook companies looking to reduce IT costs as prospects," Eagle says.
The 451 Research report includes surveys of around 1,000 IT professionals globally, along with in depth interviews from a panel of more than 60,000 IT buyers and enterprise technology executives.
It found that 88% of respondents expect to increase their hosting and cloud services this year, versus last year, with just 9.5% expecting a decrease in the spend.
When it comes to total IT budgets, 70% expect an increase this year, with 22.3% expecting a decrease.
451 Research says while the trend to larger growth in hosting and cloud services is seen across 'almost' every vertical market and company size, it is most pronounced among businesses with 1,000 to 9,999 employees, which expect an average of 33.3% growth in hosting and cloud services spend, versus just 7.3% growth in total IT budget.
Companies with between one and 249 employees weren't far behind, expecting 29.3% growth for cloud and hosting. They also anticipate a 19.6% increase in total IT budget.
Among the drivers for increased spend on hosting and cloud services are strong representation for the migration of workloads from on-premises to the cloud; adding new resource capacity due to business growth; new IT initiatives; and businesses buying additional services they didn't previously have.
Drivers varied by company size. Small businesses strongly emphasised new capacity due to growth, while medium (250-999) and very large (over 10,000) were primarily focused on migrating on-premises workloads to the cloud.
Eagle says that reinforces the idea that company size is not just a category difference, but indicative of markets with 'totally different' hosting and cloud services characteristics.
"This gives providers a compelling business case for specialisation and is one of the reasons the hosting and cloud services market is served by such a wide variety of vendors and vendor types.
When it comes to those providers, the research and advisory company says public cloud and software-as-a-service providers such as Microsoft Azure and Amazon Web Services are being adopted by the largest portion of respondents.
However, around 50% of respondents are using a vendor from outside the top 10.
Azure and AWS lead budget allocation 'by a significant margin' with Azure on 24.8% leading AWS on 20.2%. On average, those surveyed say they intend to increase spending for both vendors.
"Increased spending is also planned with several other vendors, including public cloud and managed hosting vendors in aggregate," 451 Research says.
"However, customers' plans to increase spending for any individual vendor trail hosting and cloud spending increases overall, suggesting that over time enterprises will spread their growing hosting and cloud services budget over a larger number of providers.