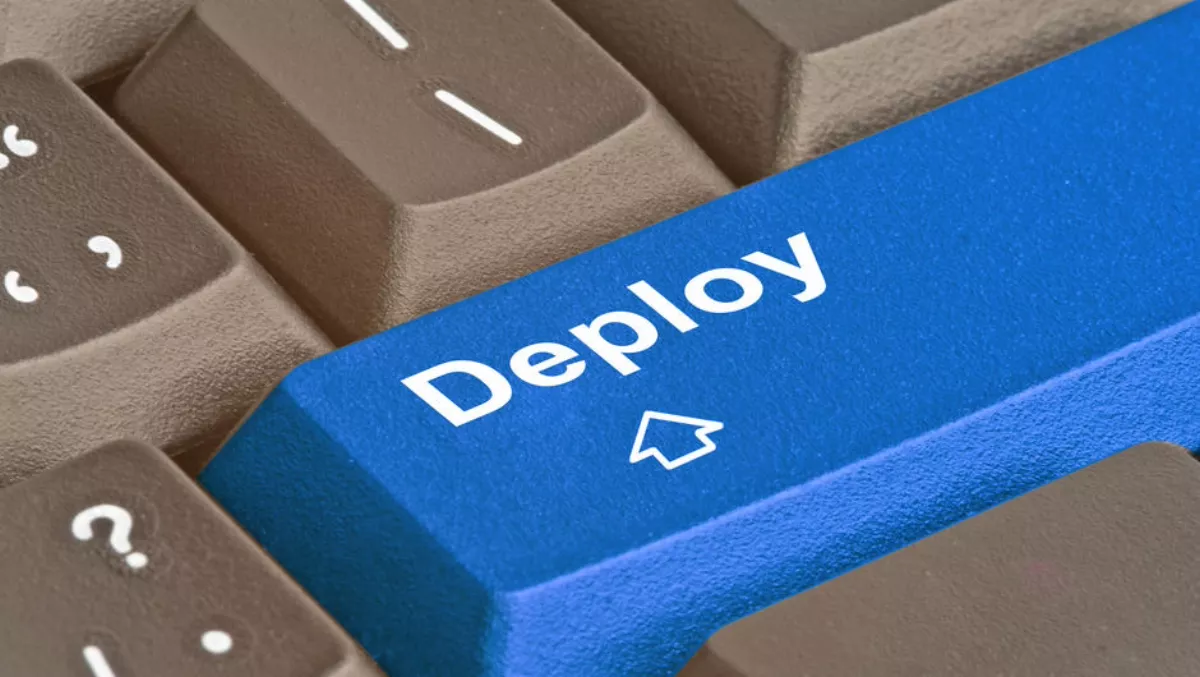 Eight things you need to know before deploying an IoT solution
FYI, this story is more than a year old
As digital transformation projects get set to rise considerably among organisations in the next few years, so too will the adoption of the Internet of Things (IoT) which is also fast gaining traction among enterprises.
Together with cloud computing, artificial intelligence and big data, IoT is one of the technologies that is helping to drive the uptake of digital transformation projects.
Currently, IoT is being used across various industries such as manufacturing, energy and utilities, logistics, transportation and oil and gas to name a few. It has numerous advantages such as streamlining operations, enhancing customer experience, offering greater efficiency and even allowing organisations to provide more competitive products and services.
A recent survey on the state of Australia's digital transformation market by Ovum found that digital investment in Australia is set to increase as part of a growing IT market with more than two thirds (76 percent) of Australian organisations expected to grow their investment on digital projects.
The survey also found that in the area of the IoT, key drivers for this include operational efficiency (58 percent) followed by customer experience and engagement (52 percent) and improving service delivery (51 percent). Unsurprisingly, the top three barriers to IoT adoption were data security and privacy concerns (62 percent), data analytics skills (55 percent) and lack of interoperability and integration complexity (50 percent).
Findings from the survey underlines the notion that digital transformation is top of mind for executives across many Australian enterprises and that organisations are keen on driving innovation and providing a superior customer satisfaction so as to differentiate themselves from the competition.
So if you're looking to implement an IoT solution within your organisation, what are some of the things that you need to look out for?
A modular and future-proof IoT platform
Be sure that your IoT platform can connect with any device, sensor or machine over any network and provides flexible deployment choices with SaaS, PaaS, on premises, hybrid or edge.
It should also be low-code and future-ready with solutions for enterprise integration, API management, predictive analytics and machine learning – as well as business process and portfolio management.
Open and independent
Your platform will need to be independent enough to avoid vendor lock-in, and open enough to work with what you have today – and what you may have tomorrow.
Supports rapid start for Instant IoT
You should be able to register and connect your devices in minutes, with an easy-to-use control panel to set up rules, connect to key apps and the ability to realise the benefits of IoT immediately.
It needs to be easy to create a free trial account in the cloud at any time.
Distributed architecture & IoT at the edge
You need a distributed architecture that is elastic enough to swell and shrink dynamically.
It should be able to run in data centers, and on "thick" or "thin" edge devices and should have intelligence for running advanced analytics/automating key responses at the edge.
It should be able to manage and modify edge apps, models and analytics on the fly and you will want to be able to build and test apps centrally and then push them out to where they are needed at the touch of a button.
A re-brandable platform to OEM
You may want to take a complete IoT offering to market for your customers and quickly develop apps from pre-packaged solutions.
A platform that can easily roll out multi-tenant or separate private instances, on premises or in the cloud is important.
Free methodology and design-time tooling
You will need proven tools to help you to model, plan and manage your IT and OT assets, plus a resource library supporting work packages, processes and practices.
Market-leading technology
You will want a platform that is not only recognised as a leader by top analysts, but also by a wide array of satisfied customers.
Strategic partnerships
Your platform provider should have a huge ecosystem of strategic partners across SIs, VARs, hardware and technology providers who can help bridge gaps and build and refine any custom or specific vertical requirements you have for your platform.
So while digitalisation can be a complex road to navigate, having the right IoT solution which is an integral element to your digital transformation journey, can help to keep your organisation on track to building a sustainable business strategy while ensuring you achieve greater efficiency from both a cost and productivity perspective.
Article by Software AG president of Asia Pacific and Japan, Mike Saxton.
Related stories
Top stories