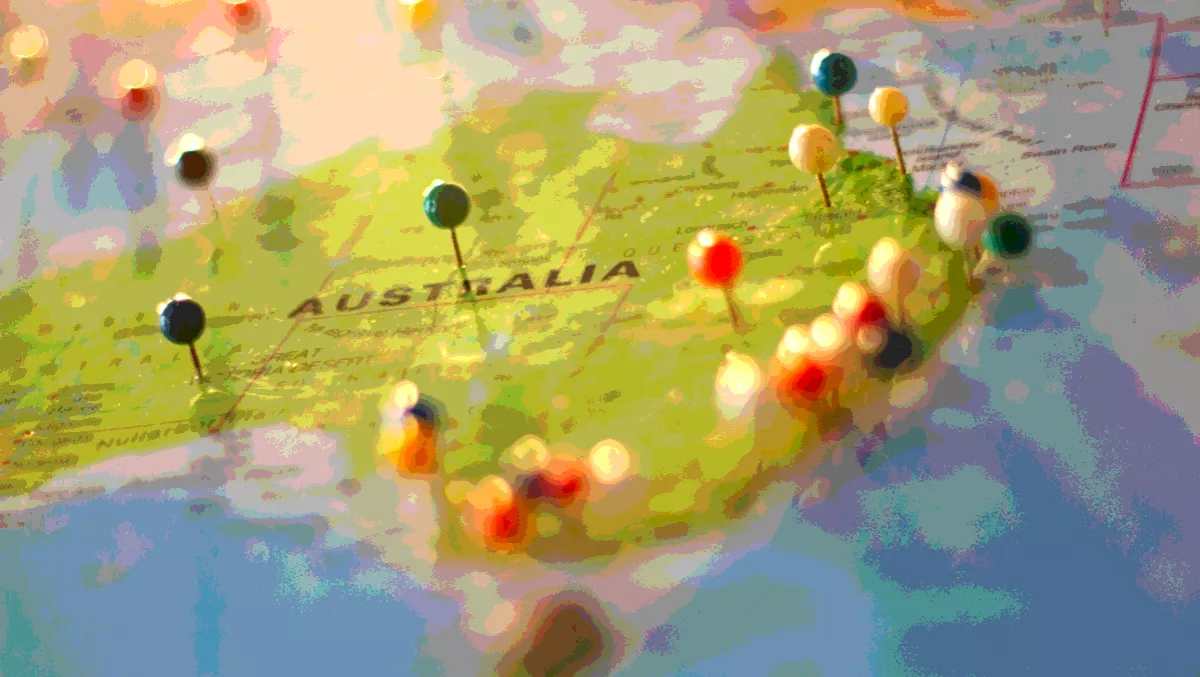 Edge, IoT and energy efficiency all feature in Vertiv MD's forecast for AU
Thu, 8th Feb 2018
FYI, this story is more than a year old
By Ashton Young, Editor
The year seems to be flying by with one month down already, but Vertiv ANZ managing director Robert Linsdell says there is still much to come.
In regards to what we have on the cards for the remaining 11 months, Linsdell has provided a set of predictions that focus on IoT / smart cities, how Australia's unique geography will propel edge technology faster here, how businesses will place a greater focus on energy efficiency, and how people's tolerance for IT failure will finally wear out.
Have a look at some of Linsdell's insights for the year ahead below:
Building blocks to IoT and Smart Cities
2018 will see more real-life pilots for IoT and Smart Cities – it won't all be figured out by a long stretch, but we'll start to see some pilots that will become important components in the smart cities of tomorrow.
Think about traffic control and parking for example. While there won't be a fully-built network of 'things' talking to each other and managing all aspects in a smart way, we already see things such as smart parking features, an app that tells you which spots are available.
On the other hand, there might be a 'smart speed bump' that only rises if an approaching vehicle is going too fast. It won't all speak to each other at the beginning, but as the pilots develop further and are spread over the country, I think we'll start to see a real roadmap for what smart cities and IoT will look like.
Australia's geography propels edge development
There has been much conversation, including in my own articles, around edge technology and how businesses need to implement modular data centers at the edge in areas such as branch offices to create an identical experience for all customers no matter where they are.
I believe Australia's disperse geography will lead to edge development accelerating faster than many other countries. The difference between a rural area here compared with, say, the UK is vast – it would be easier to at least nearly replicate an experience between a rural setting in the UK using a core data center a few hundred kilometres away. It's a different story when you're talking about a few thousand kilometres.
This acceleration will help lead to the emergence of the 'Gen 4' data center, one that harmoniously combines more traditional core data centers with miniature edge data centers spread across a business' network.
Greater focus on energy efficiency
I think 2018 will be a year where organisations start to really think about energy efficiency, whatever form that may take.
The data center is a great place to start – across Australia and New Zealand, data centers use almost five per cent of available power from the grid, and this rate is growing.
Many businesses would be astounded to realise the extent to which they could reduce their data center's footprint. We have seen achievements of 30 per cent through optimisation – analysing in detail its performance, the devices connected to it, implementing modern cooling technologies, and much more.
I think we'll see more businesses go down this route in 2018, not least due to the impact being felt from the increased energy costs that begun last June across the country but also to be green and do their 'bit' to prevent outages in times of high energy use.
People's tolerance for failure has run out
Expectations are now set that technology should work all the time. Customers will be less patient with technical issues and anything that affects the user experience.
We're more lenient when it comes to human error – we all make mistakes so there's an in-built tolerance there to forgive and forget. But technology is supposed to work all the time, if it doesn't we get frustrated.
This carries straight over into the infrastructure and design side – 2018 will bring a greater understanding that customer experience cannot be compromised by poor infrastructure, design, and resilience. As I've said before, retrospectively putting the pieces back together again following an outage is far more expensive. It doesn't matter if you're B2B, B2C or public – at the end of the day there are humans at the end of whatever service you're providing, and humans are done with tolerating tech failure.