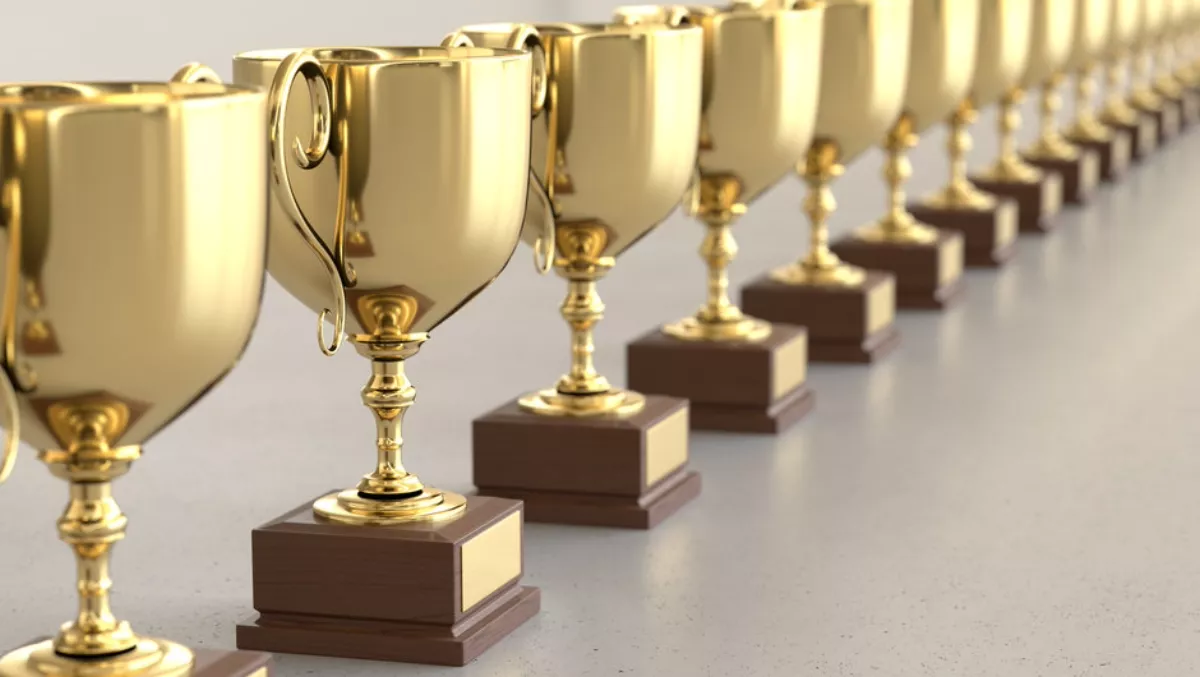 Eaton's ANZ 2019 partner award winners
FYI, this story is more than a year old
Power management company Eaton celebrated the achievements of its PowerAdvantage channel partners in Australia and New Zealand at an awards night held as part of its inaugural LeverEDGE power quality partner conference in Sydney.
Eaton ANZ power quality general manager John Atherton says the awards were an opportunity to recognise partner achievements across the region following the relaunch of its PowerAdvantage Partner program and portal earlier this year.
"Eaton is committed to supporting and celebrating our power quality channel as it focuses on maximising edge computing opportunities which is top of mind for our partners as 5G networks continue to take shape," Atherton says.
"We applaud the efforts of all partners including our inspirational award recipients who performed exceptionally well last year, delivering great value and service to Eaton and our customers.
Natural Power Solutions received the Certified Partner of the Year Award for Australia and also celebrated its 20 years partnership anniversary with Eaton.
"Over the past 20 years, NPS and Eaton have evolved and grown together, on the same journey to deliver power quality products across Australia," says Natural Power Solutions managing director Mark Sewell.
"Today is a proud day for us to represent Eaton across Australia and continue on that journey of delivering for our customers.
New Era IT, who picked up the award for New Zealand's Authorised Partner of the Year said partnering with Eaton has greatly increased their sales.
"Working with Eaton means that we can deliver extremely reliable hardware and exceptional value for money to our customers," says New Era IT CEO Greg Strachan.
"This has greatly increased our sales in the education sector, helping us to grow our business in New Zealand.
List of awards for Australian partners:
Channel Champion of the Year – Craig Brown, Natural Power Solutions
Distributor of the Year – Bluechip Infotech
Partner of the Year, Certified – Natural Power Solutions
Partner of the Year, Enterprise – BSA Power
Partner of the Year, DC Channel – Power On Australia
Authorised Partner of the Year – RTV
Approved Partner of Year – Scorptec
List of awards for New Zealand partners:
Channel Champion of the Year – Vinesh Prasad, Datec (Fiji) PTE Ltd
Distributor of the Year – Ingram Micro
Partner of the Year – PB Tech
Authorised Partner of the Year – New Era IT
Approved Partner of Year – The Instillery
First four certified partners:
BSA Power
Computer Room Solutions
Natural Power Solutions
Power On Australia