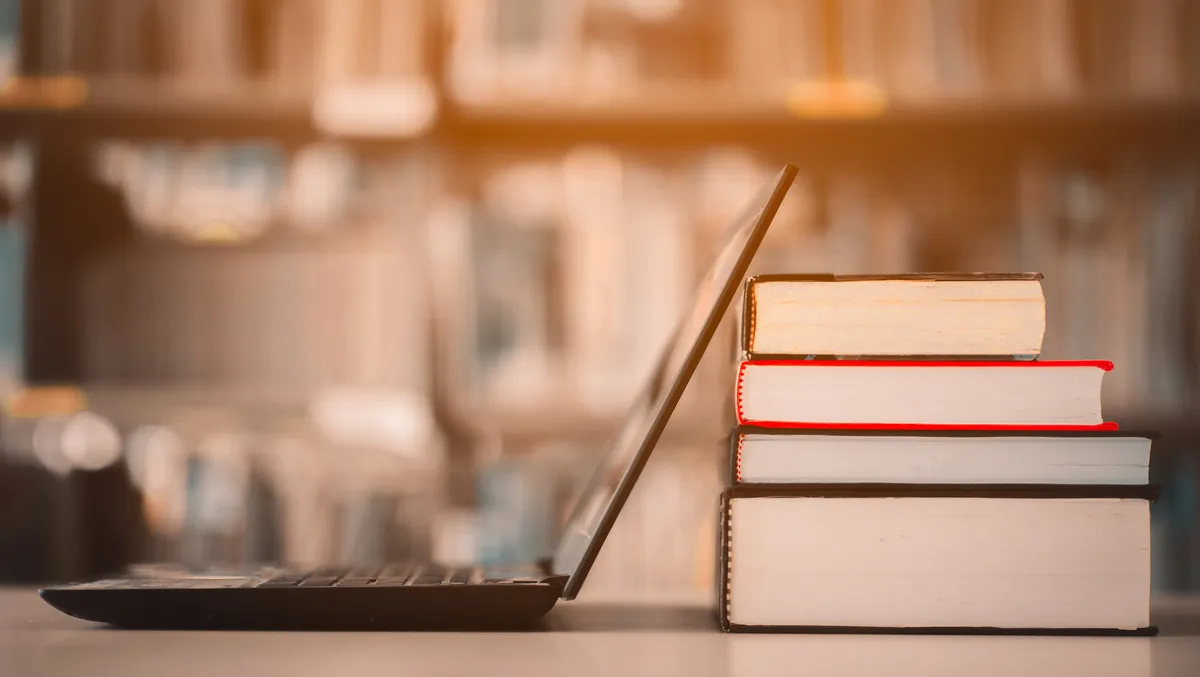 DXC Technology and Shell V-Power Racing donate laptops
DXC Technology has donated 30 laptop devices to students at Malak Primary School in the Northern Territory in partnership with Shell V-Power Racing.
The initiative collaborated with Shell V-Power Racing Team and partners Viva Energy Australia (Shell Licensee), Penske Australia, DeadlyScience and LiteHaus International.
The donation is part of DXC's Digital Futures Program, which to date has impacted over 10,000 students by providing refurbished technology equipment to foundations, not-for-profit organisations, schools, community student programs, community-controlled health services and community councils.
Seelan Nayagam, President of DXC Technology Asia Pacific, Middle East and Africa, says: "It's wonderful to see a collaboration with likeminded organisations, all contributing to improve educational and societal outcomes and increase digital inclusivity for schools and communities in the Northern Territory."
"Working with our customers and partners on initiatives like this means they get the opportunity to donate refurbished devices and participate in meaningful community projects whilst meeting their ESG goals."
Students from Malak Primary School were invited to the DXC Arena in Darwin, where they received the laptops. There they also had a chance to participate in a series of cricket clinics organised by NT Cricket and a game with the International Cricket Council (ICC) Under 19 players in Darwin for the Men's Cricket World Cup Qualifier East Asia Pacific.
The Shell V-Power Racing Team, also in the Northern Territory for the Darwin Supercars Indigenous Round, attended the presentation and involved the students in unveiling the Indigenous Livery. They also showcased feature cars from Australasian automotive aftermarket retailer Repco.
Nayagam adds: "DXC is making a positive difference by connecting students through technology, reducing barriers and providing them with a platform that contributes to their educational success. We are especially thankful to our partner LiteHaus International for their efforts in the logistics and preparation of the devices to the school's requirements."
"Initiatives like this play a critical role in assisting students transition into employment pathways, equip them to participate more meaningfully in society and achieve better life outcomes."
Globally, DXC is committed to building sustainable and responsible business practices, and through a circular economy approach, the organisation is re-using or recycling 99% of its IT equipment, supporting a target of zero e-waste to landfill.
Gavin Dovey, CEO of NT Cricket, says: "We are thankful to DXC for introducing us to Malak Primary School, where we have been able to incorporate cricket clinics into the schools Physical Education program. As the Premier Partner of NT Cricket, DXC shares our vision of growth, inclusion and diversity to help us unite and inspire our community."
Corey Tutt OAM, CEO, DeadlyScience, says: "DeadlyScience is closing the gap in STEM education for Indigenous students. We want to see equal access to STEM resources and learning for all, so when Malak Primary School let us know that they were looking for ways to continue developing and complementing their STEM initiatives, we connected them with DXC's Digital Futures Program."
David Noble, CEO of Shell V-Power Racing Team, also says: "We're very proud of the collaboration between our partners at DXC Technology, Viva Energy Australia and Penske Australia, who generously contributed 30 laptops to this fantastic community initiative."
"It's also very special for us to share our newly revealed 2023 Indigenous Livery with the students at Malak Primary School ahead of the Darwin Triple Crown Supercars event this weekend."
"It's been wonderful that Repco have also been able join this experience to give Malak Primary School students, what we hope, will be an unforgettable experience," says Noble.