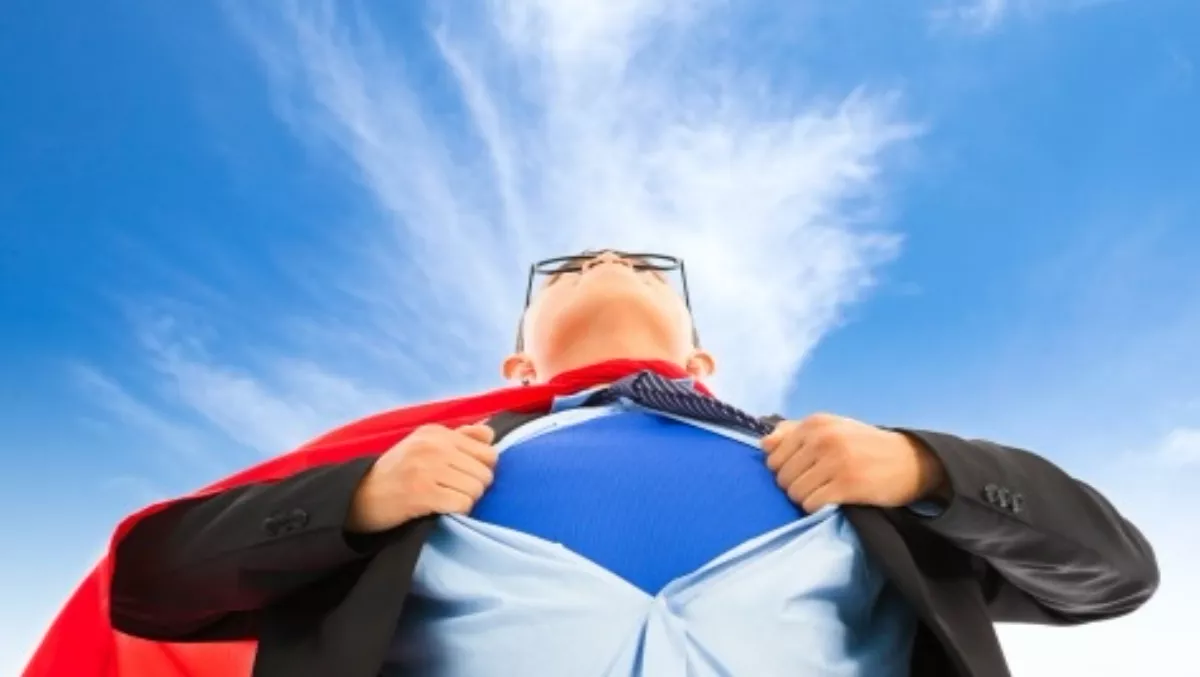 Distribution Central cloud offering making resellers 'heroes' again
FYI, this story is more than a year old
Distribution Central will launch its completely revamped DC CloudSelect Marketplace next Monday, with boss Nick Verykios promising potentially 'substantial' revenue gains for resellers using the service.
The company first launched CloudSelect in 2013 with an online configurator, billing engine and cloud-enabled solutions, or CloudPODs, to enable resellers to deliver cloud solutions to customers.
The new open standards based offering overhauls the earlier service, delivering a fully customised portal that acts as a single interface for resellers to consume and manage cloud services.
The distributor says the new offering provides a single platform for the procurement, provisioning, integration, orchestration and management of cloud solutions, services and aggregated billing, revamping the original configurator and billing engine and including extensive analytics.
Verykios says importantly, the platform features real-time automation of cloud services; self-provisioning; orchestration across multiple vendor technologies, with a solutions having several vendors or being hybrid; and facility for different billing cycles.
More than 200 products and services are available including offerings from Blue Coat, CommVault, Equinix, F5 Networks, NetApp, Palo Alto Networks, Riverbed, Seagate, SimpliVity and Sophos.
Cloud providers include AWS, Azure and Softlayer.
"You almost wouldn't recognise it now," Verykios, Distribution Central's managing director, says of the new iteration.
Verykios says the 13 month beta of the system which involved 20 resellers, resulted in development of technology on demand as resellers told the distributor what they needed to participate in the cloud world.
He says the offering puts the conversation back into the hands of the reseller, and makes them the hero again.
"The industry has forgotten the reseller. We've built a platform around what the reseller wants and put the conversation back into their hands.
"Because they're the ones delivering on these services, they're the ones delivering technology.
"Because they've kind of been ignored a lot, they don't know if the vendor or distributor is going to be their competition, they don't know if their managed service offering is still valid," he adds.
"We wanted to launch a platform that takes all of that away.
"They can participate in the third pathway by doing what they normally do – solving customer problems and looking for a distributor that takes all the complexities, all the unnecessary costs away.
"That's what we have created."
Revenue boost
Verykios says the platform offers the potential for 'substantial' revenue gains for resellers – as it does for Distribution Central itself.
"We have opened ourselves up into areas that traditionally weren't a DC technology vertical.
"We weren't huge in the server world or the compute world, we weren't huge in the general networking world and we weren't huge in non-complex storage – all our storage was very complex or edgy. We weren't active in network operating systems or desktop operating systems or applications.
"There was no opportunity before to add our kind of value. Now all those solutions, as they get virtualised require substantial value that we have put on this marketplace.
"So effectively it's a control panel for resellers to also get involved in these already commoditised technology verticals, because they are no longer commiditised because once they become virtualised there's a substantial amount of thinking that needs to go on and because they need to be spun up and spun down and moved around rather than just set and forget until renewal.
"There's plenty of opportunity now for the reseller to add their value, which is working out the best way to solve a customer problem and deliver a good project."
Verykios says the cloud platform will provide customer interaction on a daily, weekly or monthly basis, rather than just per refresh.
"They get to sit in front of their customer a lot more and the more they do that, either virtual or physical, the more opportunities they uncover.
"We're taking away the complexities [of cloud] and giving them the means to look for opportunity."
Verykios says Distribution Central expects to expand its customer base, with resellers it currently doesn't deal with because it hasn't been in their technology verticals.
"We're hoping our current resellers will also use this as an opportunity to get into technology areas they didn't participate in, to solve bigger parts of the customer problem rather than just the parts they were limited to because they didn't have traditionally the expertise to handle the physical assets and were worried about the expertise they needed to handled the vertical assets."
That expertise tends to be transactional, Verykios says. "They can pick up the technical skills fairly easy, but the transaction side is what is cost inhibiting and the management of those deployments is cost inhibitive and we've taken the cost out."
Verykios says resellers will be able to register and use the system from Monday, however, he expects the full benefits to resellers to be seen following training, which the company will be doing over the next two months.
"We already know there will be a lot of registration and enquiry, but how much they use it will be determined by how quick we can train them up. It is quite intuitive."
Because resellers will be putting together solutions and provisioning them in real-time the platform also offers a real-time help desk, enabling resellers to call off-platform for help if needed.
International expansion
Distribution Central is also negotiating with some of the vendors on the platform to sell into other countries.
"We don't have to physically be there. The big opportunity for us is that we can start to work with resellers in other countries because they need this platform."
Verykios says the distributor isn't eyeing up any particular international market and will instead be guided by where vendors are not well serviced.
Related stories
Top stories