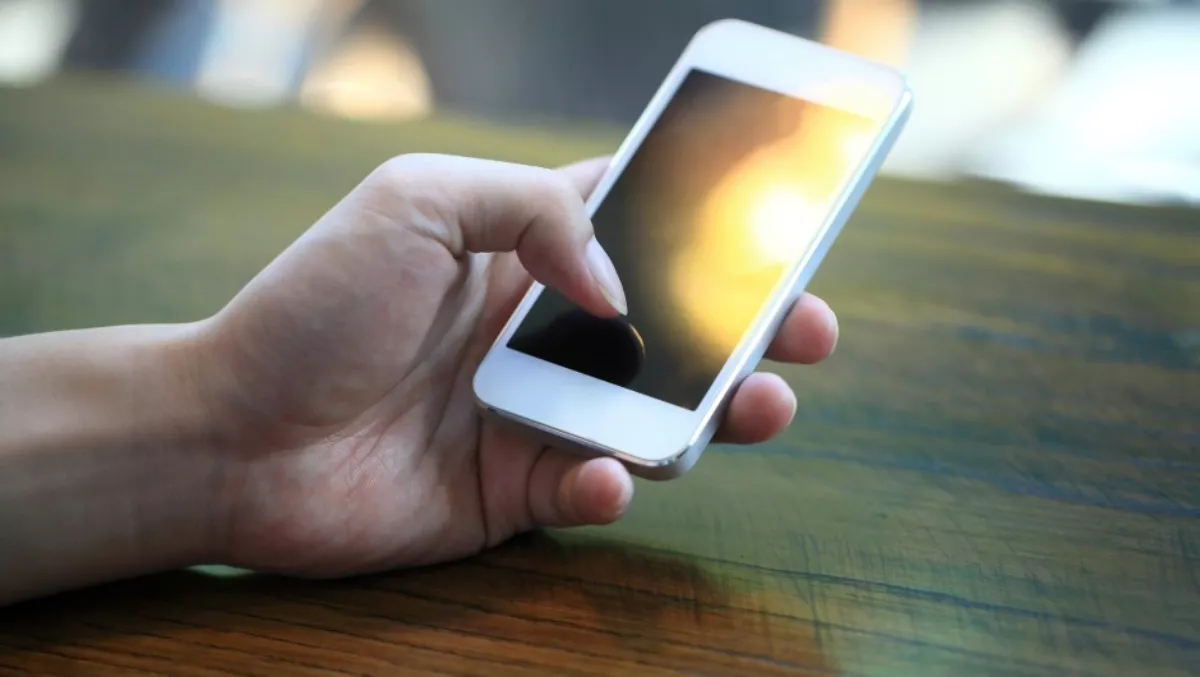 Dip in Aussie smartphone sales expected to reverse this year
FYI, this story is more than a year old
Smartphone sales in Australia were down one million units last year, but it's a dip analyst firm Telsyte expects to be reversed next year with a major iPhone refresh, stronger Android lineup and new smart accessories expected to bolster the market.
The Telsyte Australian Smartphone and Wearable Devices Market Study 2016 shows 7.9 million smartphones were sold in 2015, down 11% from 2014's 8.9 million. The analyst firm is forecasting sales to return to growth this year with 8.4 million units expected to be sold.
Telsyte says the anticipated major iPhone refresh, a stronger line up of Android-based handsets and new smart accessories that complement latest smartphones such as virtual reality headsets, will drive the market next year.
Despite the maturity of the Australian market – with Telsyte saying it is nearing saturation with only 860,000 new smartphone users added in 2015 – the company estimates 3.5 million Australians have yet to upgrade to a smartphone.
Telsyte says it expects the smartphone market will receive a boost through 2016 and 2017 as Telstra and Optus decommission their 2G networks, forcing those on older handsets to upgrade.
While 2015 saw a downturn in sales, Foad Fadaghi, Telsyte managing director, says revenues remained steady thanks to price rises offsetting the reduced number of devices sold.
Looking back on 2015, Telsyte says Android lead the market by units sold, with 49% share in the second half of 2015. iOS took 46% of the market, with all other platforms scooping up the remaining 5% share.
Apple and Samsung were the leading brands for the second half of 2015, with Huawei also having a strong showing with its Nexus 6P.
A glut of iPhone users yet to upgrade to the larger form factor iPhone 6 or later models, also holds potential for increased sales going forward.
Getting smart, getting fit
Telsyte says the adoption of health and fitness apps, and health-orientated lifestyle choices by Australians, is driving a boom in smart wearable devices which are now used by more than two million Australians over the age of 16 years.
That's a figure Telsyte expects to see increase dramatically, with the company forecasting that by 2020 around one-third of the population could be wearing smart wearable devices on their wrists.
Lower cost wristbands continue to dominate the market, with Telsyte estimating around 76% of the 944,000 units sold in the second half of 2015 were smart wristbands from the likes of Fitbit and Garmin.
Smartwatches, however, have been less successful in attracting the mainstream buyer.
Telstye says its research shows current smartwatch users are twice as likely to want to 'stand out in a crowd', three times more likely to 'always keep up with the latest technology developments' and five times more likely to 'feel pressure to buy the latest gadgets' than the average Australian consumer.
Alvin Lee, Telsyte senior analyst, says smartwatch user profiles suggest the market is only drawing early adopters.
"However, the lines are blurring as more affordable smart wristbands are offering features that were previously only available on smartwatches," Lee says.
Apple retained market leadership for smartwatches in 2015, followed by Samsung and LG, Telsyte says.