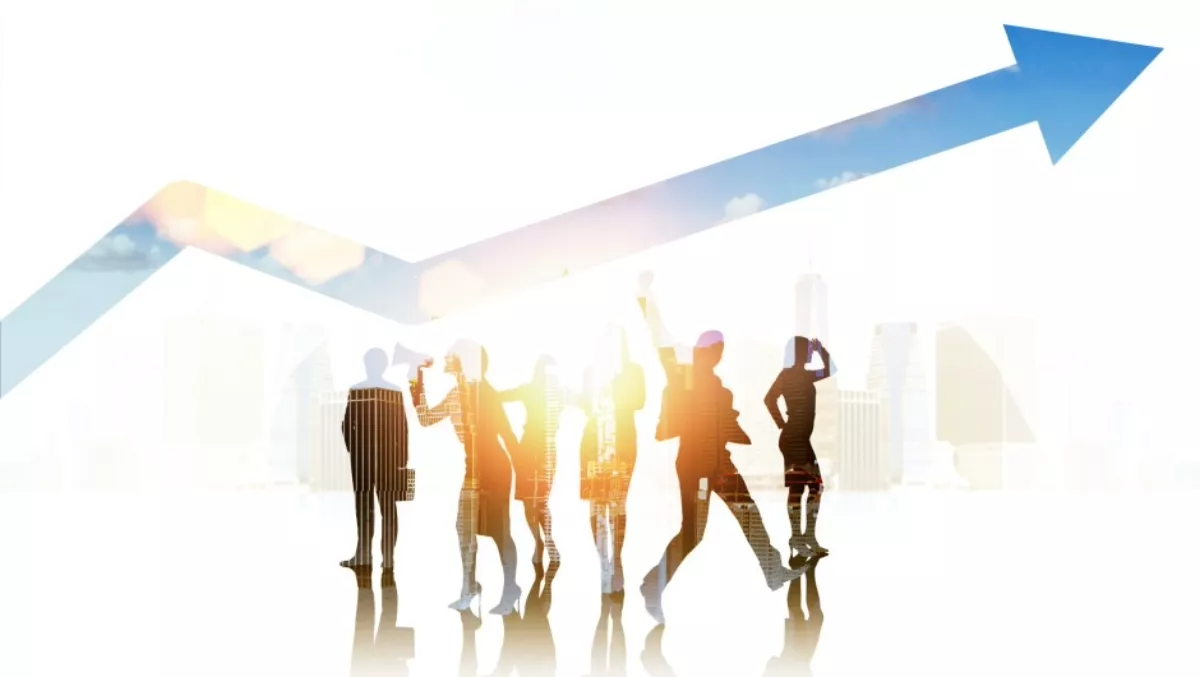 Digital transformation drives demand for big data services
FYI, this story is more than a year old
The need for digital transformation in enterprises is predicted to drive the global big-data as a service market until 2020, according to the latest research study by Technavio. The research report finds that overall, the market will grow at a CAGR of more than 60% until 2020.
Sunil Kumar Singh, one of Technavio's lead analysts for computing devices research, says, "A multitude of industry verticals generate large volumes of data for record keeping and database administration. For instance, the healthcare industry needs to recode each and every detail of the patient for quality patient care and comply with legislative regulations."
Singh says, "Most of the healthcare data is in the form of hard, and it presents an imminent need for rapid digitalisation of data to harness the potential benefits. The healthcare sector is undergoing rapid technological changes in electronic medical records, medical imaging, and telemedicine, to improve patient care. Thus, big data in healthcare is gaining prominence for enhancing the quality of services."
"Big data as a service solutions are supporting a wide range of healthcare functions such as disease surveillance, clinical decision support, and population health management. Therefore, the need for digital transformation is driving healthcare institutions to spend more on big data technology," he says.
Technavio has divided the global big data as a service market by application, and found HaaS took out the largest segment with 40.1% market share, followed by analytics as a service at 30.9%, and data PaaS at 29%.
HaaS on the rise as enterprises look to gain actionable insights
The global HaaS market was valued at $1.09 billion in 2015, according to Technavio. Factors such as data explosion in enterprises and growing demand for cost-effective solutions to meet big data analytics needs contribute to the market growth.
HaaS is typically deployed through PaaS - it's meant to be used by technical experts and not as an analytical software as a solution (SaaS) solution for direct use by corporates, the analysts say.
Enterprises of all sizes require to manage and analyse their big data to derive actionable insights and a customer-driven marketing strategy. HaaS solutions allow SMEs to perform analytics activities with low capital investment, Technavio says.
AWS has the largest market share, accounting for more than 85% of the global HaaS market. Amazon Elastic MapReduce is the most popular tool for HaaS and offer offers a Hadoop-based platform for data analysis with EC2 as the compute system and S3 as the storage system.
HDInsight from Microsoft, Cloudera CDH3, Infoshpere BigInsights from IBM EMC GreenPlum HD, and Windows Azure HDInsight Service are the most popular products in the market, according to Technavio. Altiscale is another prominent comparatively new player in market with high potential to compete with the existing companies, the report says.
Analytics as a service gaining momentum due to intense market competition
The global analytics as a service market was valued at $840 million in 2015. Analytics as a service combines on-demand aspects of cloud computing with the localisation of information enabled by big data analytics. Businesses are increasingly integrating these services with their decision-making chain of command to boost productivity and improve customer experience, Technavio says.
With intense market competition, the time-to-market strategy has become crucial for companies. Analytics delivered through the cloud has helped enterprises to innovate and make real-time decisions, according to the analysts.
The media and entertainment sector is one of the early adopters of analytics with many companies focusing on digital media service. In fact, the rise in digital content has resulted in exponential data growth. Therefore, companies have started empowering the data analysis process with more consumer-driven information to boost online revenues, Technavio says.
Data PaaS fastest growing segment as businesses increasingly outsource IT management
The global data PaaS market was valued at $790 million in 2015. In comparison, the life sciences application segment was valued at $449.4 million in 2015.
Data PaaS helps companies to reduce the need for deploying big data infrastructure for analytics. It offers expertise, maintenance, and support for extensive resource management focused on creating insights, Technavio says.
This segment represents the machine system, managed by third-party service providers that leverage companies to process and store data. Most organisations use popular data PaaS such as SQL databases ad hoc query engines and Hadoop for batch processing.
The global data PaaS market is experiencing high growth due to a large number of companies outsourcing their required platform to large data companies such as HP, IBM, AWS, CSC, Teradata, and Cloudera.