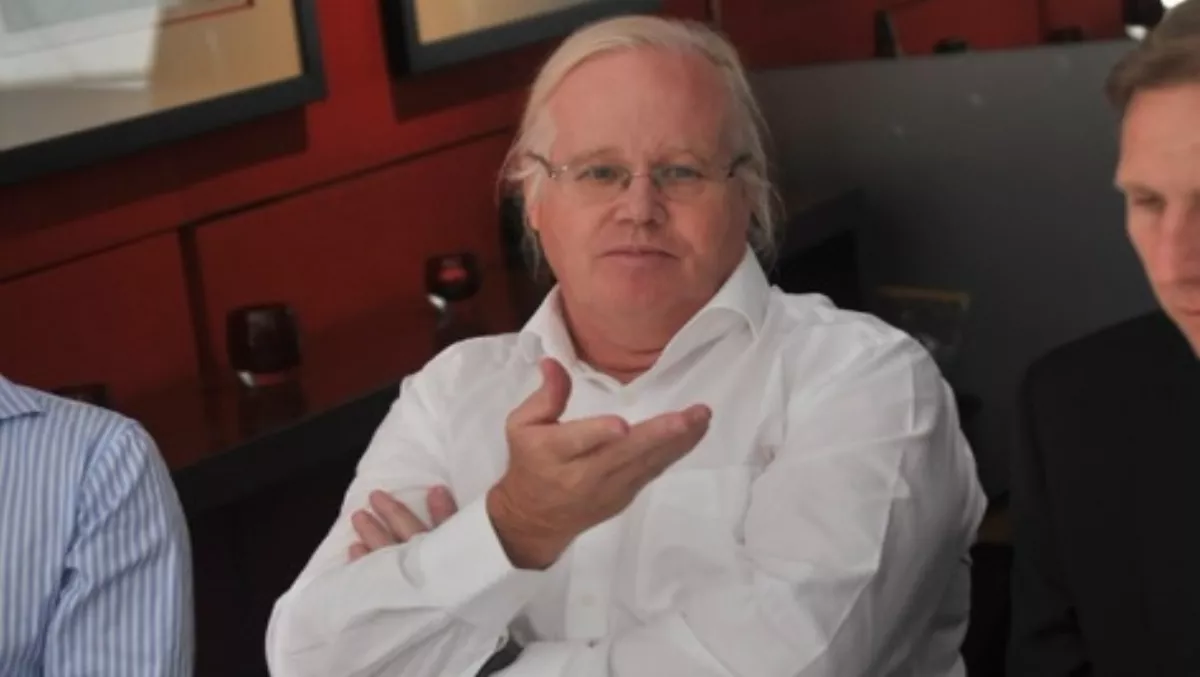 Dicker Data leaves NZ to it
FYI, this story is more than a year old
At the beginning of 2014, Dicker Data acquired Express Data for $65.5 million. The acquisition included both Australia and New Zealand operations, with the Dicker Data team saying the brands would be merged 'as soon as possible'.
As of last Friday, May 8, New Zealand's Express Data has officially been rebranded as Dicker Data.
David Dicker, Dicker Data chief executive says, Express Data in New Zealand was already closely aligned with Dicker Data so it has been operating smoothly for the past year and hasn't impacted Australian business.
Moving forward, Dicker Data hopes to replicate its success in Australia across the ditch, but Express Data will largely be left to its own devices.
According to Dicker, Express Data in New Zealand runs a lot more like Dicker Data than Express Data in Australia.
"Express Data in Australia was a pretty heavy process driven company with a different structure and a different philosophy to the one we have," he says.
However, it was a different story when it came to Express Data in New Zealand.
"To be honest we haven't really had to do anything. Obviously we have to get commonality on systems, but in terms of the management, the philosophy, the aims, we're all on the same page," Dicker says.
Dicker says they 'don't want to interfere too much in the New Zealand side of things'.
"The operation over here doesn't really have an offshore master, [...] Phil and Gavin are basically running this company. They know what we need to do in terms of the outcome, we know they're going to get that result, and they've got the freedom to do it.
"We're not really trying to combine them into Australia or ask for a whole pile of monthly reports. They know what to do, we're confident they can do it, we're going to leave it up for them to do it," Dicker says.
Ben Johnson, Dicker Data general manager of marketing and strategy, says New Zealand will continue have minimal impact on the Australian side of the business.
"Obviously we share the IP across where we need to, leverage one another where possible, but I wouldn't say it's had any impact on the Australian side of the business.
"If anything, there are some vendors that ED or Dicker Data has over here that we'd like to bring over to Australia," he says.
Vendor alignments are a key focus for Dicker Data in Australia and New Zealand, and it's something that can also be very challenging.
"Everything is about vendor alignments. This acquisition is about vendor alignments," says Dicker.
At the end of April of this year, Dicker Data announced the extension of its distribution agreement with Toshiba, meaning DDR has distribution rights for the full range of Toshiba products for the New Zealand market.
"It took a year to get Toshiba sorted out, and Dicker is Toshiba's longest standing partner in Australia.
"It still took a year to get them across the line. You've got to be patient," says Dicker.
Having a strong vendor set will help Dicker Data beat out key competitors such as Ingram Micro, according to Dicker.
Ingram Micro is already a dominant player in New Zealand, but Dicker is confident they can match their Aussie success against Ingram across the Tasman.
"We've been successful against Ingram in Australia, so I don't see why we won't be successful here. It may take a while, but once you get it going you can make headway and take it from there.
"Our revenue in Australia is not too far behind Ingram, in the commercial space we might even be ahead of them, and I don't see any reason why we can't replicate that here so long as we can get an equal vendor set here," he says.
Johnson says, "We're very, very confident we can replicate what we've done in Australia over here."
Related stories
Top stories