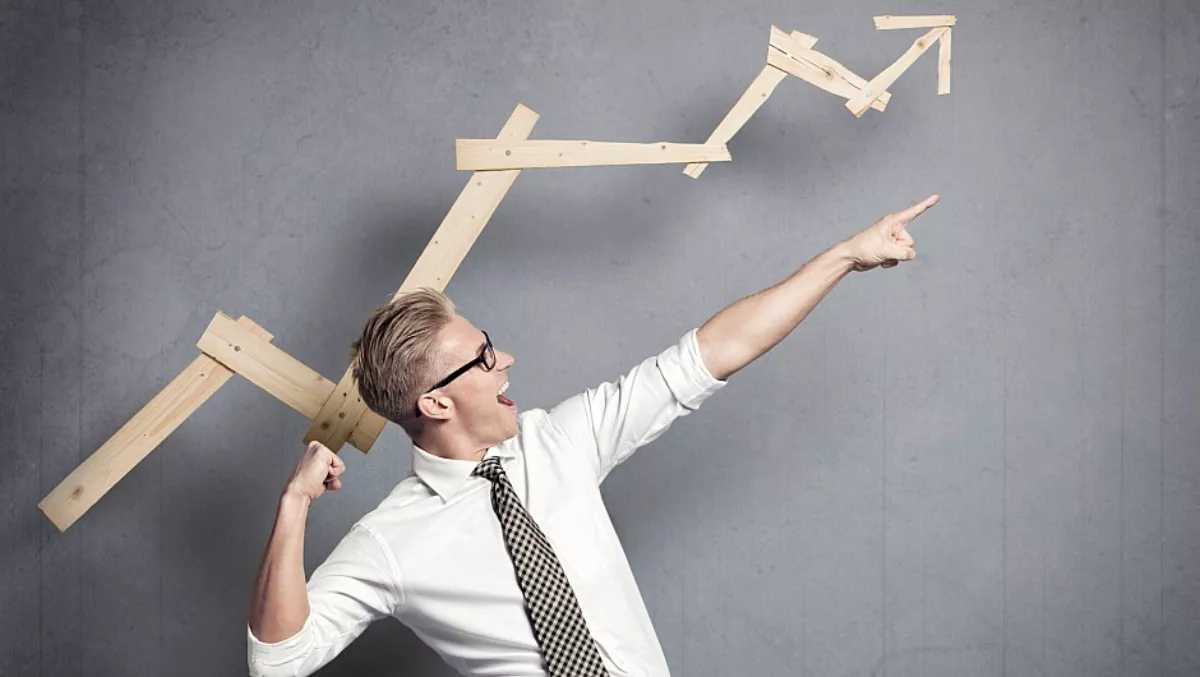 Dell's SecureWorks positioned for huge revenue growth
FYI, this story is more than a year old
SecureWorks, the Dell subsidiary that provides intelligence-driven security solutions for organisations, is expected to grow its revenue significantly in the next few years, according to a new report by Jane Wright, Technology Business Research (TBR) principal analyst.
SecureWorks is now a public company, jointly owned by Denali Holding (Dell's parent company) and other common stockholders, and TBR expects it will use some of the cash from its April 22 IPO to create new services that bridge the gap in the market between traditional security operations outsourcing and more consultative security advisory services, effectively boosting the company's 28% year-to-year revenue growth rate in 2015 to 35% by 2017.
By 2018, TBR forecasts SecureWorks to be one of the largest vendor-neutral managed security service providers (MSSPs) in the world, improving its margins and taking share from key competitors Optiv and Trustwave.
SecureWorks' initiatives will have less of an impact on the managed security services (MSS) segment shares of IBM and Hewlett Packard Enterprise (HPE), as those two vendors will continue to leverage their large professional services teams and extensive customer relationships to win managed service engagements - frequently for their own security gear, Wright says.
SecureWorks will invest for growth through 2017, and gain profitability in 2018
The MSS segment generated nearly $14 billion in revenue in 2015 and is set to grow at a 10.6% CAGR through 2020, according to TBR's Enterprise Security Market Forecast 2015-2020.
SecureWorks already exceeds the segment's average performance as the company achieved 28% year-to-year growth from 2014 to 2015. However, SecureWorks also has a history of net losses, Wright says.
Offering managed security services on a global scale is typically a resource-intensive undertaking, requiring regional facilities (to address data location and compliance requirements), local staff and other expenses that place more pressure on margins compared to other types of security services such as security implementation planning, she says.
To compete in this resource-intensive segment, MSSPs are taking major steps to rally their resources, as evidenced by the merger of Accuvant and Fishnet Security, and to offer higher-margin services, as evidenced by the launch of SecureWorks' Red Cloak service.
TBR believes SecureWorks' IPO will provide the funding and momentum for SecureWorks to make more decisive moves to take segment share, accelerate its revenue growth and improve its margins.
Revenue growth for SecureWorks and for the segment overall has been decelerating since 2013 when, at the height of the security skills shortage, staff augmentation was a key driver for MSS revenues. According to Wright, now the need for more advanced threat services such as threat hunting and personalised attack remediation is emerging as a more important driver for MSS engagements, and MSSPs including SecureWorks are adapting to changes in customer expectations (for instance, service-level agreements), evaluation periods and account management.
To offset declining growth rates, many MSSPs are expanding their portfolios to qualify for larger, higher-margin deals, Wright says. They are introducing more advisory services that, while they cannot be labeled full management consulting or systems integration engagements, provide more personalised cyber attack management.
SecureWorks already offers a number of these advisory services such as security residencies and risk assessments, and recently unveiled its Red Cloak service to hunt for indicators of compromise (IOCs) on endpoints and sweep the endpoints for artifacts to support forensics investigations, says Wright.
With funds from the IPO, SecureWorks will likely develop additional advisory services such as security design and implementation for workloads in the cloud. TBR also expects SecureWorks will expand its cloud delivery platform to offer more consumption choices to its customers, and increase its direct and indirect sales teams on a global scale.
The company may also spend a portion of its IPO proceeds to acquire an MSSP such as Quann in Singapore or Seccom Global in Australia, which will quickly add facilities and staff for SecureWorks to serve more regional requirements in additional countries, according to Wright.
TBR believes efforts like these will result in a revenue growth spurt for SecureWorks over the next two years, lifting its annual revenue from $262 million in 2015 to approximately $475 million in 2017. Margin improvements and profitability will come later in 2018, when TBR expects SecureWorks to transition its investment strategy from growth objectives to efficiency programs that will lead to bottom-line profitability.
Past investments in technology alliances, staff and facilities provide a strong foundation for SecureWorks as it becomes an independent company
According to Wright, SecureWorks will continue to message its vendor-neutral approach to monitoring and managing a variety of security product brands as key differentiators when competing against IBM and HPE. But IBM and HPE each have twice the number of SOCs and earn substantially more MSS revenue than SecureWorks, making wins against these vendors more costly for SecureWorks.
Instead, TBR expects SecureWorks will focus its sales training and competitive positioning to win sales over other vendor-neutral MSSPs such as Optiv (formed by the 2015 merger of Accuvant and Fishnet Security) and Trustwave (acquired by Singtel in 2015).
SecureWorks' solution scalability, demonstrated by its SOC facilities and Counter Threat Unit, and its extensive technology partner ecosystem will provide the foundation for the company to compete more aggressively against its direct peers, says Wright.
As shown in the table below, SecureWorks delivers its services from more SOCs than Optiv, and supports more security vendor brands than Trustwave. These factors, combined with the growth initiatives enabled by its IPO, will position SecureWorks to grow its segment share faster than its direct competitors.