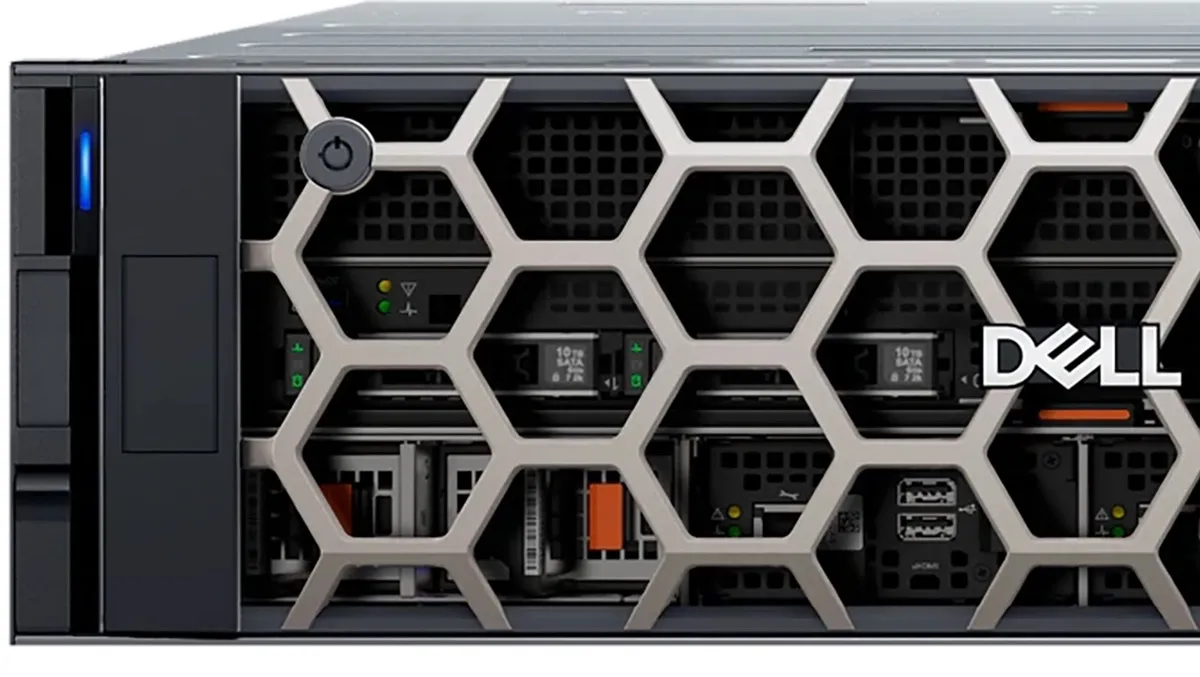 Dell upgrades PowerMax for enhanced cybersecurity & storage efficiency
Dell Technologies has announced significant enhancements to its Dell PowerMax, a contemporary high-density storage for mission-critical workloads. The updated software has been designed to augment storage efficiency, bolster cybersecurity, and provide the flexibility for organisations to scale capacity and performance dynamically in response to evolving business demands.
The latest PowerMaxOS 10.1 version promises improvements in efficiency, energy-saving features, and advanced cybersecurity. As per Dell's recent statement, PowerMaxOS 10.1 delivers up to 2.8 times more performance per watt, resulting in up to an 82% reduction in greenhouse gases and up to $207K in electricity cost savings. PowerMaxOS 10.1 further enhances customers' cyber resiliency with new improvements in its Zero Trust architecture and AI-driven autonomous health checks to enhance storage optimisation and productivity.
Danny Elmarji, Vice President of Presales, Dell Technologies, Asia Pacific and Japan, said, "With cyber threats becoming increasingly sophisticated, our customers in the region are looking for software solutions with the highest levels of cybersecurity. The PowerMax 10.1 release will significantly bolster cyber resilience while delivering improvements in performance, storage density, and data reduction."
PowerMax's software updates offer real-time power, environmental monitoring, and alerting, based on usage. It allows organisations to make better-informed decisions about energy usage. Additionally, the new data mobility feature within PowerMax enables the relocation of workloads to different arrays, maximising resources. Also included is an improved 5:1 data reduction guarantee for open systems and significant energy-saving capabilities, reducing expenses and greenhouse gas emissions.
Recognising that traditional IT infrastructure security models based on "inherent trust" no longer provide adequate protection, PowerMax enhances cyber resilience through more advanced measures. These improvements encompass intrusion detection and snapshot immutability, federal-approved product list certification to meet stringent US Department of Defense guidelines for reducing the attack surface, Transport Layer Security 1.3 offering better encryption, and the ignition key support and data sanitiser to further protect against cyber threats.
PowerMax's smart autonomous health checks utilise predictive analytics to identify potential optimisation areas, enhancing system efficiency without the need for resource-intensive management intervention. Furthermore, Dell's CloudIQ AIOps leverages operational, energy, and security enhancements to provide forecasting, notification, recommendations, and corrective actions to Dell PowerMax users.
In addition to these significant improvements, automated storage provisioning is achieved with REST APIs, saving considerable time and effort. A software-defined NVMe/TCP utility for storage resource automation has also been included, which can reduce the time to set up NVMe/TCP resources by up to 44%.