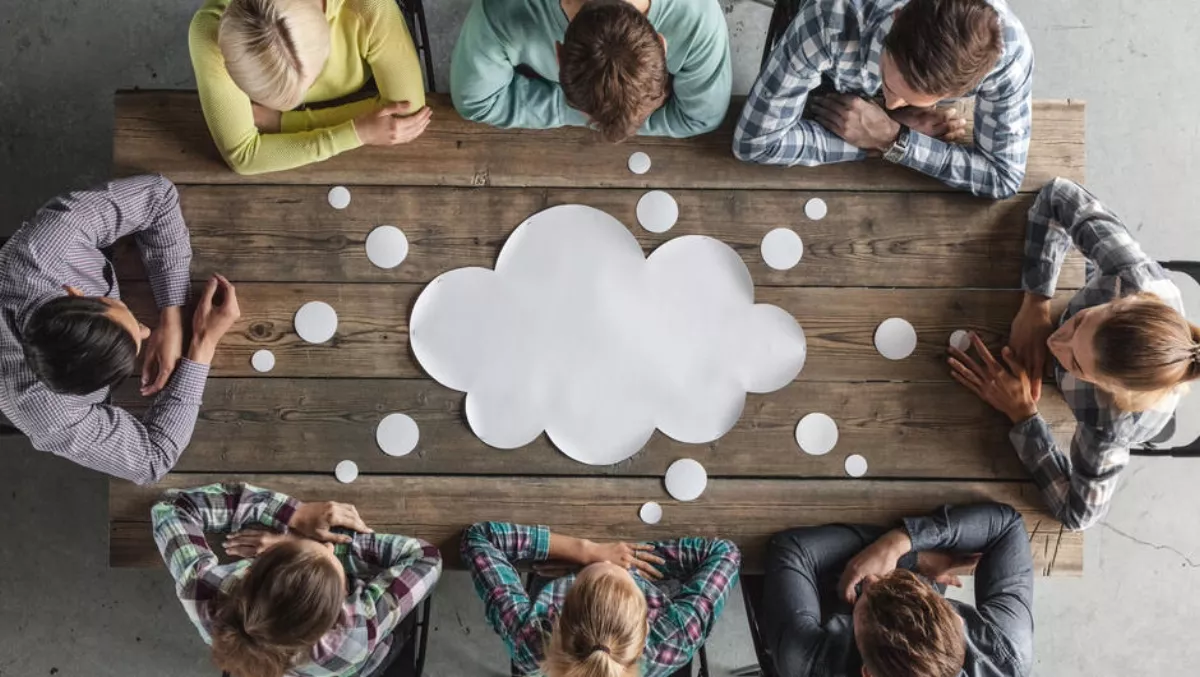 Dell Boomi announces big local customer wins
FYI, this story is more than a year old
Dell Boomi has revealed three new customer projects (two Australian organisations and one global) across the education and not-for-profit (NFP) sectors.
The company has been working on integration-Platform-as-a-Service (iPaaS) projects with the University of Technology (UTS) in Sydney, the Fred Hollows Foundation and UK-based global education provider Study Group.
Dell Boomi APJ managing director Michael Evans says the wins reflect a "phenomenal year" in 2017.
"We've been very successful globally in just about every aspect of our business, hitting revenue, attainment, recruitment and business development targets right across the board, not only in Australian but across the world," he says.
"We've taken on a significant number of new customers and partners in 2018 and - by all accounts - I think we've been reasonably successful in changing the perception of our business over the last 12 months. I'd like to thank UTS, Fred hollows and Study Group for their patronage and their business.
UTS is utilising Dell Boomi's iPaaS platform to power its cloud-first application strategy, which has seen a series of new cloud platforms being implemented over the past 18 months, with more to come.
UTS manager for IT enterprise architecture and strategic planning David O'Connor says, "The objective of our Application 2020 strategy is to implement a simpler application architecture powered by cloud technologies which will become the foundation for building a new generation of digital services and experiences for our students and staff."
"The ability for us to make our data more accessible and move it as necessary across these cloud services in a secure manner via APIs is absolutely critical. Boomi gives us the agility we need in this space.
Looking towards the NFP space, The Fred Hollows foundation used Boomi to boost its international operation by optimising the 'people data' at the core of its global business.
To boost the efficiency of its operations, the foundation needed cloud-based integration to align with its 100% cloud model, with an aim to provide it with greater control over and access to critical data.
Fred Hollows associate director of technology and business services Luke Van Leeuwen says, "Data is central to an organisation like ours. The foundation relies on it to make business decisions and to better understand the demographics and needs of patient groups.
The organisation used the Boomi platform to connect its human resources (HR) platform – which underpins its people data – with other systems such as active directory, email, file services and workflows in real-time.
"To make better use of our data, we have moved legacy applications from in-house servers to private and now to public cloud environments combined with a software-as-a-service (SaaS) first policy for new applications," Van Leeuwen continues.
But stitching this type of hybrid environment together is a major challenge when you consider the variety of clouds and SaaS applications that don't necessarily connect very easily. Boomi helped us overcome this hurdle.
Similarly to UTS, Study Group used the Boomi platform to simplify its cloud migration strategy.
As well as this, as an educational institution Study Group leveraged Dell Boomi to enhance the management of over 61,000 students around the world by connecting critical data generated within its Student Management Systems, Salesforce, and other core applications.
It used the platform replace a series of on-premises integrations which inhibited the accuracy and frequency of data, as the traditional connections could not manage the volume of student information generated by and passing through various internal systems.
Study Group global head of delivery and architecture Marty Grant says, "In the past, our on-premises integrations risked data getting out of sync or taking a long time to update across the board. Due to the complexity of the (old) approach, it was difficult to identify and amend an issue when it occurred.
"We are now at a point where we have full visibility over data, which has made employees more productive and further boosted trust in our systems from the agents with whom we partner.