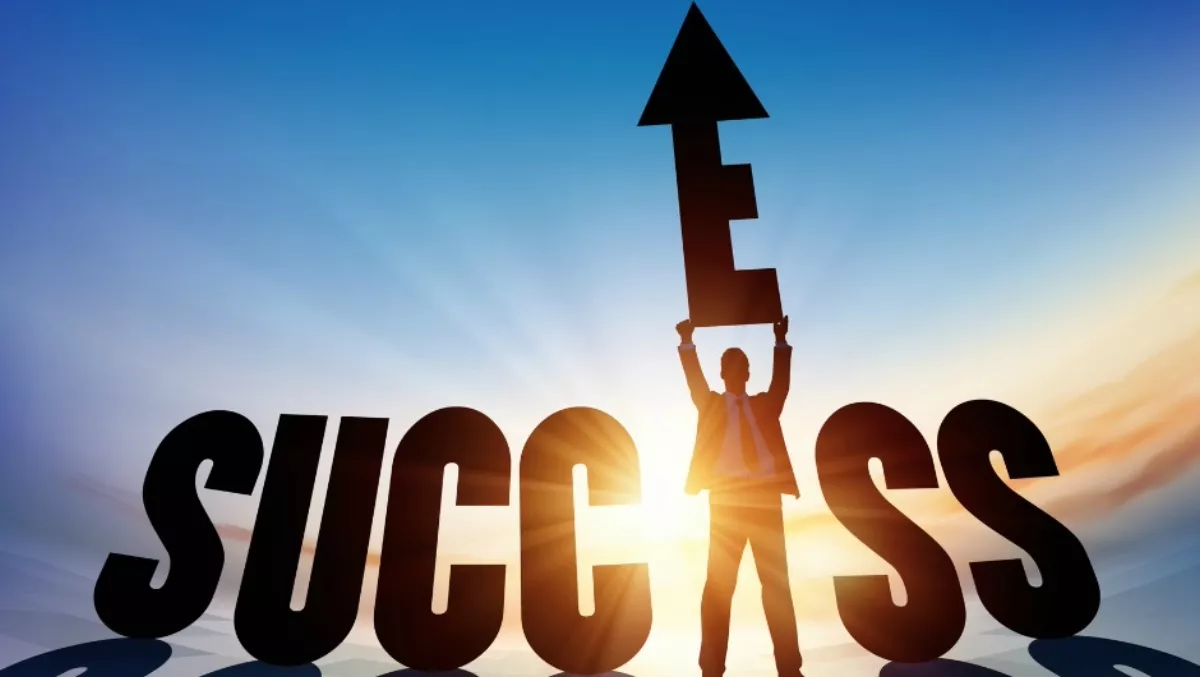 Datto celebrates massive year: 174% revenue increase & 100 new reseller partners
FYI, this story is more than a year old
Data protection specialist Datto continues to champion its tremendous success over the last year, growing revenue by a whopping 174% and gaining more than 100 new reseller partners.
On top of that, the number of Datto backup devices has grown 600%, showing that the company is making waves in its mission to provide backup, business continuity and disaster recovery to business across Australia and New Zealand.
Its local ANZ team has also experienced growth, with James Hatt taking over as channel sales executive and Simran Kaur as marketing manager APAC, while Lauren Escalona has also been promoted to channel sales executive. Together they support James Bergl, Datto's ANZ regional director.
Speaking to ChannelLife, Bergl says Datto is looking for 'true partnerships.' The strategic partners are the ones who have been the pillars of the company's early growth and foothold in the market.
"We're looking for channel partners that are aligned in our vision, which is to successfully protect the data and security of all businesses. At the same time, we're looking for partners that are able to align their businesses to help each other grow. We're looking for partners that are not looking for the next shiny object that comes onto the market, but those that are looking to make a strategic decision on what technology is the best fit for both them and their customers."
"We've had a lot of success in partners helping to share the word of the success and profitability they've had with Datto solutions as well. They've been more than happy to talk openly in their own communities about the success that they've had in terms of the quick restore times for their customers, being able to deliver true business continuity, and also ongoing management."
This year the company has also launched SIRIS 3 which protects physical, virtual and desktop environments across Windows, Mac and Linux. It has also launched the SIRIS 3 X1, the industry's first all-flash business continuity device.
"I don't think I've ever experienced such fast innovation in terms of the types of products that I've seen with Datto. For example, we've recently launched a ransomware detection tool that comes with all of our core solutions. That is giving our partners and their customers the ability to quickly and in real time, identify when ransomware comes onto a network."
He says that the more intelligent ransomware can detect backups attached to core infrastructure, which means it can cripple those backups as well.
"Datto's ransomware detection tool, as an example, is able to identify that in real time so if the end user is hit by ransomware, we can very easily address that with the solution."
Bergl says Datto's growth has exceeded expectations, particularly with the signing of its 100 reseller partners.
Amongst those partners are Base 2, Geek, centreRED IT, Geek, Interlinked and PowerNET. centreRED CEO Kent Forster says the uptake of Datto's solutions has been highly popular.
"Before Datto, we had no clear backup solution. We were managing a range of software solutions, using different hardware technologies while managing our own cloud storage. It was a big issue for the business and used up a significant amount of technician time," "Datto is now the only backup and disaster recovery solution we are offering our clients – and the take up rate has been phenomenal.
Datto expects to grow its global business by around 40% year-on-year. The company has more than 5000 managed service providers serving more than 60,000 SMBs worldwide.
Stay tuned for an exclusive interview with James Bergl about the results from Datto's 2016 APAC MSP Ransomware Report, coming soon.